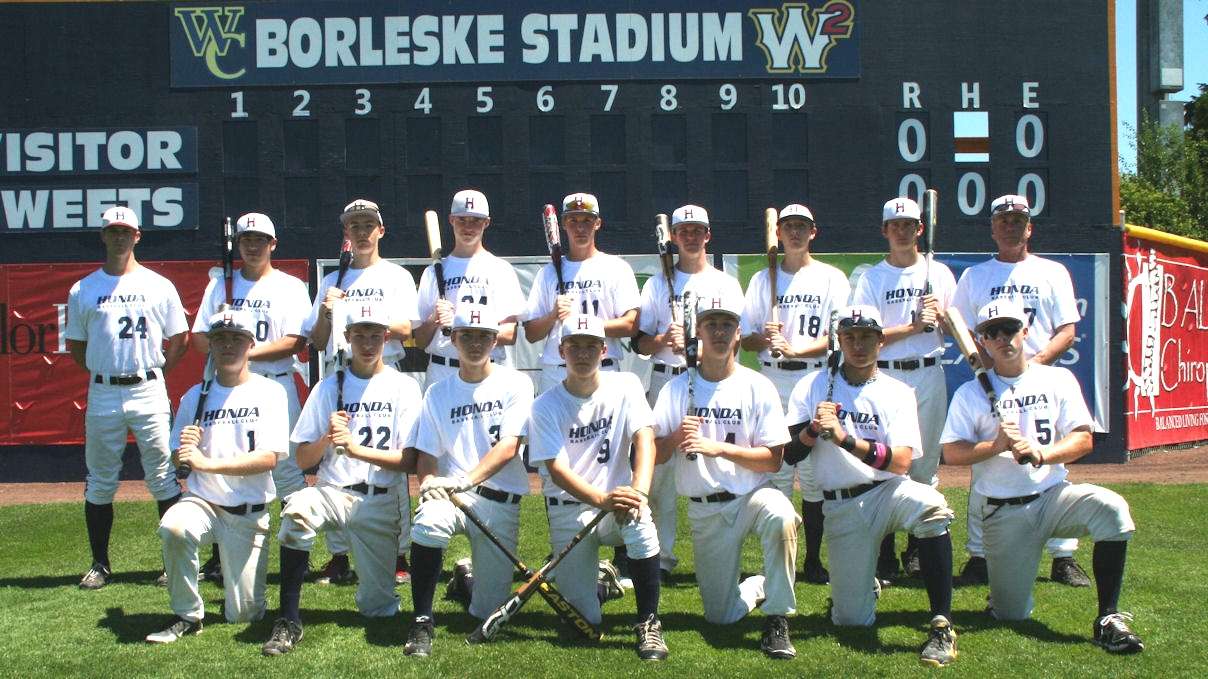 2013 at Borleske Stadium in Walla Walla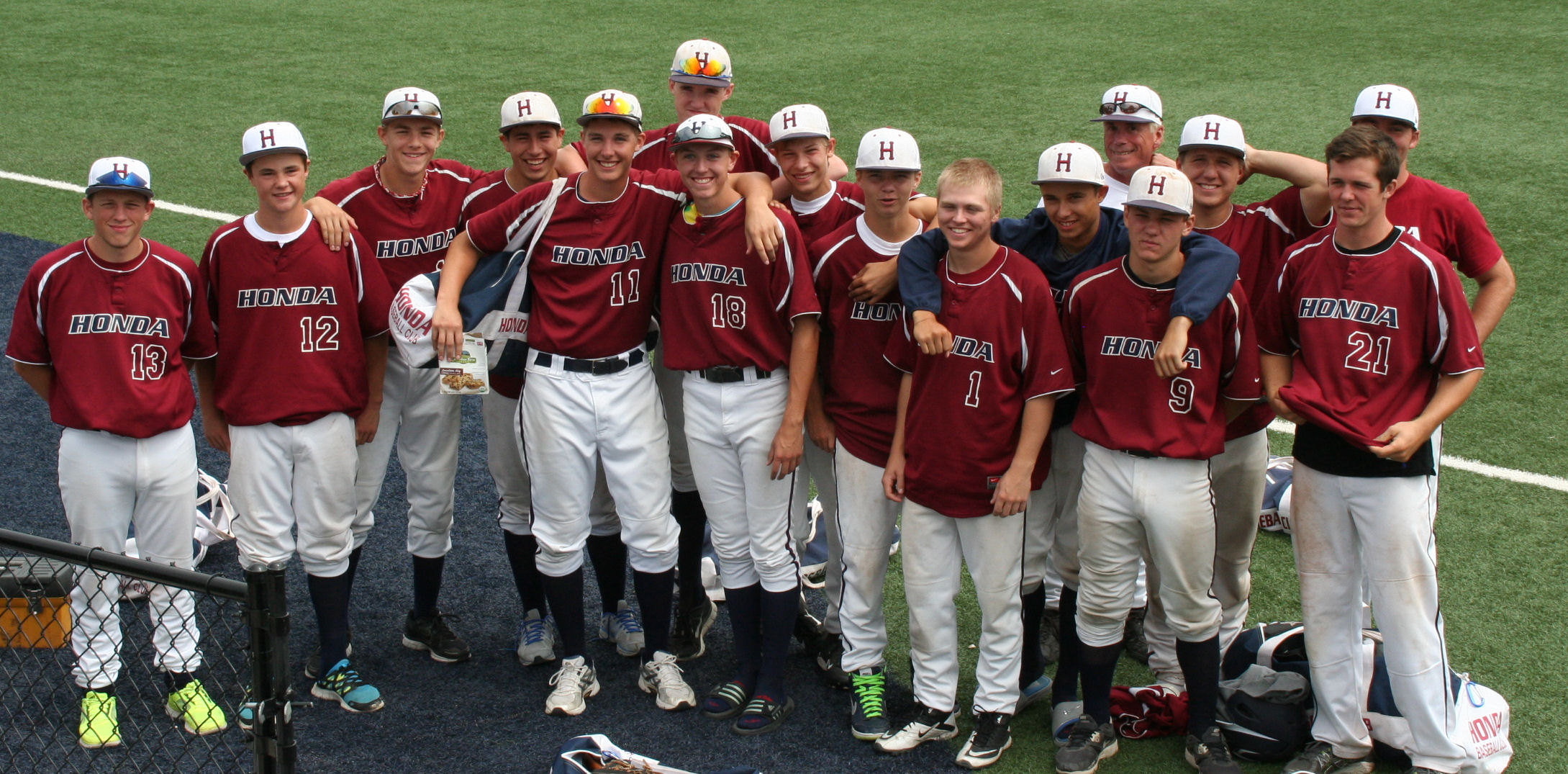 2013 at Portland Baseball Classic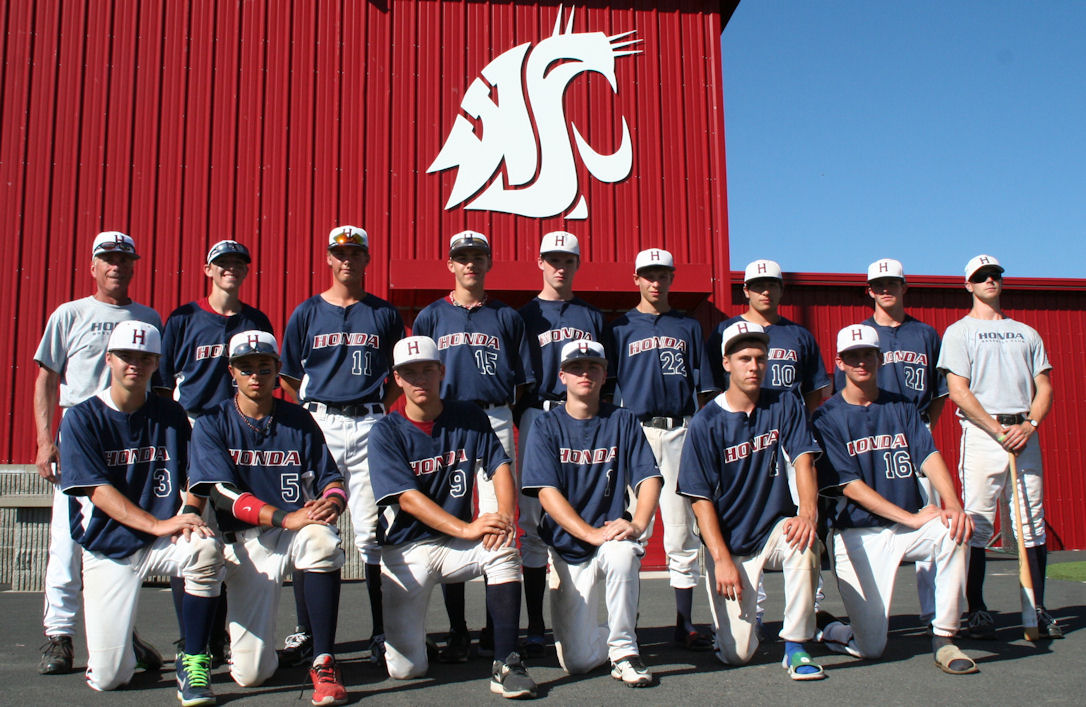 2013 in Pullman
---
Honda Baseball is now on Facebook! Follow us at facebook.com/HondaBaseball for updates on what the team is up to!

Tryout Dates for 2014 summer Honda Baseball!

Makeup tryout date: 8/24/13 at Sammamish High at 10:00 am

Interested in playing 50+ games, 4 road trips and some of the best tournaments in the state? Then get to one of the tryout dates listed below! Fill out the 2014 Application found towards the bottom of this page, and email in advance. Would love to see you!

Personal tryouts are still being accepted for a few select positions for the 2014 roster. If you are an outfielder or pitcher that is interested in the Honda program, please fill out the application below and email it and Coach Williams will be happy to set up a personal tryout for you!


Honda Players Head Off to Play College Ball
November 2012 — Congratulations to these Honda players who will be taking their skills to the next level this fall:
Ben Circeo - Tacoma Community College
Ben Krueger - Oregon Tech
Tyler Bernheisel - Biola University
Collin Evenson - Occidental College
Nick Holstead - Rollins College
Ari Kira - Mesa College San Diego