Howard County High School Sports: Sponsors and Advertisers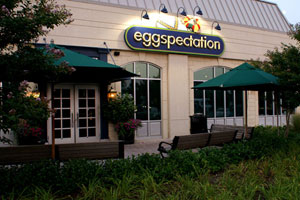 Open for Breakfast - Lunch - Dinner: 6AM-10PM Monday-Sunday
Eggspectation
6010 University Boulevard
Ellicott City, Maryland
21043



 BREAKFAST, LUNCH, & DINNER
         An All-Day Experience




The combination of great food, great prices, great ambiance and great service equals great value for our guests.




Our Menu features 160 items, including appetizers, soups, salads, sandwiches, chicken, fish, steaks, pasta, and a large assortment of high-end egg and crepe dishes which are available all day long. Our specialty, Eggs Benedict, is offered in over a dozen different ways. We use only authentic recipes and ingredients, freshly prepared and attractively presented.

Our Restaurants feature an attractive exterior as well as an upscale interior décor utilizing the theme "Les Cirques des Oeufs" (Circus of eggs). Each restaurant contains timeless and unique elements like colorful murals, rustic cement columns, stone and brick walls and an open kitchen all with a dominant egg motif creating a gathering place with a warm and a welcoming ambiance. Every location has a private meeting room featuring a flat-screen TV and presentation-ready technology. Our restaurant and bar areas are internet-accessible inasmuch as they are a WiFi hotspot and have numerous power outlets strategically placed throughout the seating areas. Our brand attracts a large audience, including business professionals, students, tourists, families with children, seniors and all other fun loving and hungry groups out to enjoy a meal with friends, a special occasion or business lunch.




Boosters, coaches and school clubs inquire about our gift certificates for your fund raising!
Contact Mike Wilson at 410-750-3115 for details.



We invite you to come, taste and see for yourself why our current guests love us so much!



Restaurant Hours: 6AM-10PM * Monday- Sunday

Additional free parking across the street in the Gateway 100 parking garage.

m.wilson@hinkleabert.com
Phone: 410-750-3115
Fax: 410-750-3117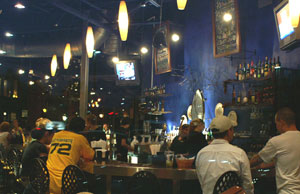 Enjoy our fresh fruit juices, coffees, wines or your favorite adult beverages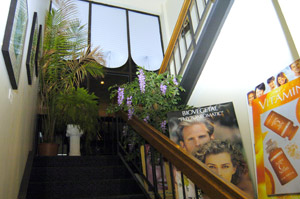 Welcome to Lynn's Day Spa.
Lynn's Day Spas for Men and Women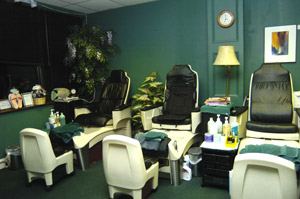 Try our luxurious hands and feet treatments.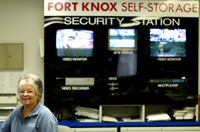 Karen Brown, Resident Manager, Hours: Mon thru Fri 9 - 6, Sat 8 - 5, Sun 10 - 4.
Fort Knox Self Storage
9597 Berger Road
Columbia, Maryland
21046


Budget Truck Rentals-10', 15' & 24' available.

$$Save on your monthly storage with our Saving Certificates$$.

* Safe and Secure Storage for All Patrons.
* Convenient and Accessible Location.
* Wide Range of Sizes to Meet Your Specific Needs at Competative Rates.
* Electronic Gate System with 24/7 Recorded Video Survellance.
"Accessible 7 days, 6AM - 10PM"
* Clean, Quiet and Well Lit Facility.
* All Ground Level Units for Easy Loading and Unloading.
* Office Open 7 Days a Week.
* Deliveries Accepted.
* Resident Manager.
* Polite, Efficient and Friendly Service.
* High Quality Locks, Boxes and Packing Supplies Available for Purchasing.
*Appliance Dollys, Furniture Dollys and Moving Blankets available.

685 Total Units - Various Sizes:
4'x10', 5'x5' , 5'x8', 5'x10', 5'x12', 6'x10', 8'x10', 10'x10',
10'x12', 10'x12', 10'x14', 10'x19', 10'x24', 14'x20', 20' x 24'.

Car, Truck, RV and Boat Parking.

Budget Truck Rentals - Auto Transport Trailers - Tow Dollys



fkcol@selfstorageservicesinc.com
Phone: 410-381-7121
Fax: 410-381-1535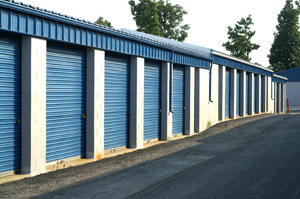 All Ground Level Units for Easy Access.
Preferred Properties - R.E. Lines, III, GRI
171 W. Main Street
Highlands, North Carolina
28741


From our inception we have strived to maintain the highest ethics and morals in the real estate industry. At Preferred Properties you get straight answers in a timely manner.
We are located at 171 West Main Street, our permanent location for the past 17 years. In 2000 we had the opportunity to double our physical size, therefore offering not only buyers and sellers, but also our sales force, additional resources. Each person on our sales staff is duly licensed by the state, the vast majority with over ten years of real estate experience in the area! Preferred Properties agents work as a team, realizing that many times two (or more) heads are better than one.



History of Highlands


The unique mountain town of Highlands, NC, with its rich history, wonderful climate and enviable way of life is located in the Blue Ridge mountains of southwestern North Carolina.
Highlands stands tall in the high country. The town's average altitude is 4118 feet, making it one of the highest incorporated towns east of the Rocky Mountains. The surrounding mountains soar to heights of over 5,000 feet. Highlands has been referred to as the "Aspen of the East". During the month of July, the average temperature is a cool 67 degrees. Enveloped by the Nantahala National Forest, the Highlands Plateau is botanically and geologically -one of the most unique locations in all the world.

Founded as a summer resort in 1875 by Samuel T Kelsey and Clinton C. Hutchinson, Highlands has from its beginning been a haven for southerners anxious to escape the summer heat. The altitude and the climate offer a comfortable retreat from the fast pace of city life. Its a renewal point for professionals and executives, Highlands is an ideal location for summer homes.

The year-round population of the Highlands area is about 2,000, while in the summer it increases to over 20,000 folks. The cultural amenities that Highlands has to offer during the summer season are legend. Entertainment includes live theater, chamber music concerts, cabarets and special dinners. Many educational seminars and informative lectures are available as well.

With the rare combination of scenic beauty and ideal climate, Highlands has much to offer in the way of sightseeing and outdoor recreation. Hikers of all skill levels will be thrilled by the number and variety of accessible trails. Fly-fishing, rappelling and whitewater rafting are also quite popular. For golfers, there are three public courses in the area. In the winter, try skiing, ice skating and just relaxing by the fire.

The accommodations in Highlands are first rate, with everything from quaint bed and breakfasts and historic inns to luxury suite hotels. Rustic elegance is to be found in its many lodges and cabins. Highlands has long been noted for fine dining, and its restaurants have been nationally acclaimed. The shopping in Highlands is unique, with boutiques and specialty shops, antiques, jewelry and hand-made indigenous craft and furniture.


rayfield.lines@gmail.com
Phone: 828-421-1159
Fax: 828-526-4281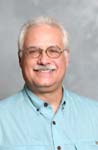 Rayfield Lines, III Broker- Realtor
Beach Vacation Property Rentals
Mr. Terry Keighley
410-381-4367
Columbia, Maryland
21046



Beach Vacation Rental Properties

Ocean City, Maryland

Antiqua - 85th Street
Features:

- Ocean front building
- Ocean view condo
- Outdoor heated pool
- Saunas
- Close to resturants and shopping
Click here to tour condo.


Golden Sands - 109th Street & the Ocean

Features:

- Ocean front building
- Ocean view condo
- Indoor swimming pool
- Outdoor swimming pool
- Childrens's wading
- Large oceanfront recreation deck. Tables chairs and umbrellas included
- Men's and woman's saunas
- Large exercise room with Nautilaus equipment
- Game room
- Shuffleboard courts
- 2 Lighted paddleball courts
- Tennis courts (hourly fee)
- Private meeting rooms (prior arrangements are required)
- TV monitored public areas
- During summer months: beach bar and grill, sandwhich shop, convenience store and gift shops
- Private beach and volleyball area indoor facilities open from 10am - 10pm.
Click here to tour condo.


Phone: 410-381-4367
D'Amelio, Cohen & Associates, LLC
6100 Baltimore National Pike
Baltimore, Maryland
21228


Certified Public Accountants

Clearly identifying your financial goals, and understanding how much you need to achieve them is just half the job. Now you have to determine what your best course of action will be to make sure you stay on track.

ddamelio@dcsllc.com
Phone: 410-788-0600
Fax: 410-788-0660
Soccerdome
7730 Montevideo Road
Jessup, Maryland
20794


Site Under Construction
clif@soccerdome.com
Phone: 443-755-0014
Columbia Association Events Calendar
10221 Wincopin Circle
Columbia, Maryland
21044


Events Calendar - The premier resource for events in and around Columbia.

Fine Arts - Tours - Festivals - Meetings - Teens - Concerts - 50+ Events - Kids
columbiacalendar@columbiaassociation.com
Phone: 410-715-3153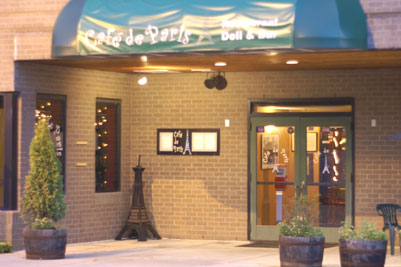 Welcome to the Cafe' de Paris
Cafe de Paris
8808 Centre Park Drive
Columbia, Maryland
21045


Enjoy outdoor dining at the Cafe' de Paris.

*****

Bonjour and Bienvenue to Café de Paris

"Selected by the Washington Post and Baltimore Magazine as one the areas 55 Best Restaurants".

French Country Cooking - French Crepe Cafe & Bar

Click Here for $$ Saving Certificates $$

Happy Hour Daily 5pm - 7pm * Adult Beverages are 1/2 price. Tuedays come and enjoy Martini Night with Live Jazz Music.

Click Here To Look At Menus

>A main dining room seating 100 people: wooden floor with Bistro Style white table clothed tables, booths, and Brasserie seating offers comfortable and casual dining. The dining room is split into two levels separated by a half wall breaking the room and making your experience a warm and cozy one.

>A Crepe Cafe: offering savory and sweet crepe . The Cafe seats about 25 people on round Bistro tables. The hours of opening are Tuesday - Friday 11am to 2:30pm.

>A private banquet room: comfortably seats up to 35 people depending on your choice of table arrangement and function like rehearsal dinners, family or company gatherings, graduation, anniversary, birthday or surprise parties.

>A bar seating about 30 people: consists of a square bar top with comfortable tall bar stools. Tables are also available for more privacy or romantic discussions. The bar area easily accommodates cocktail parties or social gatherings for up to 50 people.
cdpcolumbia2002@cs.com
Phone: 410-997-3904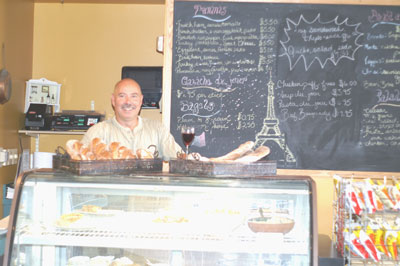 The Cafe' de Paris Deli.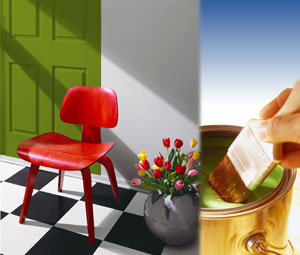 Manders Decorating - Creating a masterpiece for you.
Manders Decorating Company, Inc
9141 Brookville Road
Silver Spring, Maryland
20910-1829


"Paint It First To Make It Last"
Over 75 Years of Quality and Service You Can Count On!
info@manders.com
Phone: 301-589-7600
Fax: 301-589-5665