Highland Mills Hawks: Welcome
Welcome to HAWKS Lacrosse!
HAWKS still fly in the snow @ Wayne PAL Ice Breaker Tournament.
The Highland Mills Hawks Lacrosse Club is looking forward to our inaugural season Spring 2013. We are a Spring town team U11 Boys playing out of Highland Mills, NY 10930. Our team consists of families that live in the Monroe Woodbury School District.




We thank our Sponsors as we get our club underway.
Please see our Sponsors Tab

Congratulations HAWKS on a great showing at The Jersey Jam Tournament (Rutgers University)!!!
Hawks 2013 Schedule
Date
Day
Time
Opponent
@
Type
3/16
Saturday
1115am-6pm
Wayne PAL:

IceBreaker Tournament
WAYNE, NJ
Tournament
3/30
Saturday
12n-2pm
Rondout U11
RONDOUT
Scrimmage
3/31
Sunday
Easter
4/4
Thursday
6-730pm
Washingtonville U11
HOME
Scrimmage
4/6
Saturday
11am-1pm
Clarkstown 5th Grade
HOME
Scrimmage
4/7
Sunday
tbd
Brookfield CT Lacrosse Tournament
Brookfield CT
Tournament
1
4/13
Saturday
12n-2pm
Rondout U11
HOME
GAME
2
4/14
Sunday
2pm-3pm
Clarkstown 5th Grade
CLARKSTOWN
GAME
3
4/19
Friday
630pm
North Rockland 5/6
NR
GAME
4
4/21
Sunday
1030am
Mahopac 5th Grade
MAHOPAC
GAME
5
4/21
Sunday
12n
Shrub Oak 5/6 A
MAHOPAC
GAME
6
4/23
Tuesday
630pm
Northern Highlands 5th Grade
HOME
GAME
4/27
Saturday
Big City Classic
7
5/2
Thursday
630pm
Ramsey 5th Grade
RAMSEY
GAME
5/3
Friday
730pm
Army vs John's Hopkins
West Point
5/4
Saturday
TBD
Jersey Jam Tournament

Rutgers University
Tournament
8
5/11
Saturday
TBD
Garden City 5th Grade B
AWAY
GAME
9
5/11
Saturday
TBD
Manhasset 5th Grade B
AWAY
GAME
5/12
Sunday
Mother's Day
10
5/19
Sunday
10am
Suffern A
SUFFERN
GAME
5/25-5/27
Memorial Day
6/1
Saturday
TBD
North Rockland Tournament
NR
Tournament
11
6/2
Sunday
1030am
Mahwah 5th Grade
HOME
GAME
6/2
Sunday
Team Party @ The Rez
6/8
Saturday
TBD
Charlie Murphy Tournament
Yorktown
Tournament
12
6/9
Sunday
10am
Suffern A
HOME
GAME
13
6/15
Saturday
1030am
Clarkstown - 6th Grade A
HOME
GAME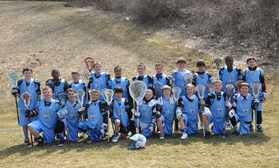 300 Violins Orchestra by m