Highland Mills Hawks: Welcome
Welcome to HAWKS Lacrosse!
Congratulations HAWKS on a spectacular second season against some of the finest competition in the tri-state area!!! All the best to you with your different summer teams. We look forward to building on our success next season, in the meantime...
Play Fast, Play Hard, HAWKS!!!
The 2014 HAWKS Schedule
Hawks 2014 Schedule
Date
Day
Time
Opponent
@
Type
1/19
Sunday
12n-3pm
Make-A-Wish: Chumash Tournament
The Panther's Den:

Monroe, CT
Tournament
2/8
Saturday
10am-2pm
John Mack STS Shootout
Binghamton, NY
Tournament
3/14-/315
Fri - Sat
TBD
Wayne, NJ Icebreaker
Wayne, NJ
Tournament
3/22
Saturday
9am-12n
Kingston
Deitz Stadium, Kingston
Scrimmage
3/23
Sunday
10am-12n
Clarkstown
Clarkstown
Scrimmage
3/29
Saturday
12n
Notre Dame @ Syracuse
Carrier Dome
Team Event
3/30
Sunday
11am-2pm

Grip'n N Rip'n for True Heroes (WWP)(Baldwinsville, Orange Crush, Tri-City Lax)

Rome, NY
Tournament
4/5
Saturday
TBD
Brookfield CT Lacrosse Tournament
Brookfield CT
Tournament
4/6
Sunday
TBD
Bergen Catholic
Bergen Catholic
Tournament
1
4/10
Thursday
6pm
Mahwah
Mahwah
GAME
2
4/12
Saturday
8am
Suffern
Michie Stadium, West Point
GAME
4/12
Saturday
2pm
Army/Navy Game
Michie Stadium, West Point
Team Event
3
4/13
Sunday
945am
Wayne NJ
HOME
GAME
4
4/13
Sunday
11am
Kingston
HOME
GAME
4/20
Sunday
Easter
5
4/26
Saturday
11am
Garden City
Garden City
GAME
6
4/26
Saturday
12n
Larchmont
Garden City
GAME
7
5/4
Sunday
10am-1130am
Yorktown
Suffern
GAME
8
5/4
Sunday
1115am-1230pm
Somers
Suffern
GAME
9
5/8
Thursday
6pm
Northern Highlands
Northern Highlands
GAME
5/10
Saturday
TBD
Jersey Jam Tournament

Rutgers University
Tournament
5/11
Sunday
Mother's Day
10
5/15
Thursday
730pm
Ridgewood
Ridgewood
GAME
11
5/17
Saturday
TBD
Bronxville
Bronxville
GAME
12
5/18
Sunday
10am-1130am
Mahopac
Suffern
GAME
13
5/18
Sunday
1115am-1230pm
Shrub Oak
Suffern
GAME
14
5/20
Tuesday
7pm
Ramsey
HOME
GAME
5/24-5/26
Sat-Mon
Memorial Day
5/31
Saturday
TBD
Mavericks Lacrosse Tournament
Colts Neck, NJ
Tournament
15
6/1
Sunday
10am
Arlington
HOME
GAME
16
6/1
Sunday
1130am
Clarkstown
HOME
GAME

17

6/1

6/6

Sunday

Friday

Team Party

Mid Hudson Selects

The Rez

HOME

Team Event

GAME

6/8
Sunday
TBD
Charlie Murphy Tournament
Yorktown
Tournament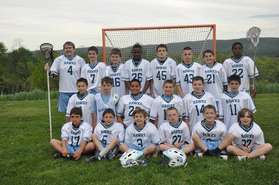 300 Violins Orchestra by m