HGSA: Welcome
Click here to register for the 2015 Season
(Registering with a smart phone is not recommended. Please use a computer if possible)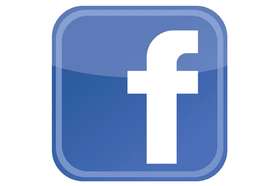 Visit Us On Facebook
Monday, January 12
This weeks pitching clinics will be tentative
Pitching clinics for the upcoming week will be tentative due to gym availability. Please follow the facebook page for any updates.
Tuesday, November 18
HGSA Pitching Clinic Schedule
The following pitching clinics are available to girls who played in the Horseheads Girls Softball Association this past season. Girls who wish to participate in the clinics that did not play last year will be able to sign up for this upcoming season sometime in January through our upcoming online registration tool.
Gardner Road Gym
*All clinics at Gardner Road are from 6:00pm - 8:00pm
11/17/2014, 11/24/2014, 12/1/2014, 12/8/2014, 12/15/2014, 1/5/2015, 1/12/2015, 1/26/2015, 2/2/2015, 2/9/2015, 2/23/2015, 3/2/2015, 3/9/2015, 3/16/2015, 3/23/2015
Big Flats Gym
*All clinics at Big Flats are from 7:00pm - 9:00pm
11/20/2014, 12/4/2014, 12/11/2014, 12/18/2014, 1/8/2015, 1/15/2015, 1/22/2015, 1/29/2015, 2/5/2015, 2/12/2015, 2/26/2015, 3/5/2015, 3/12/2015, 3/19/2015, 3/26/2015
Tuesday, November 18
2015 Elmira College Softball Clinic
The Elmira College Softball team will be hosting their 2015 Elmira College softball clinic on January 17th and 18th at the Murray Athletic Center (AKA: The Domes). The clinic will include catcher instruction during the defensive portion of the clinic. Those interested should contact Gillian Gravel, the Elmira College assistant softball coach at (607) 735-1971, or visit Elmira College softball on the web at:
http://athletics.elmira.edu/news/2014/11/17/SB_1117145541.aspx?path=softball