Hamilton Girls Softball Association: Welcome
---
Welcome to the HGSA website!
Hamilton Girls Softball Association is a fastpitch softball program for girls ages 5-17. Yearly, we field 35 recreational teams and sponsor 8 Hamilton Hurricane All Star teams, with 450+ girls participating within both the recrational and Hurricane programs. Each HGSA team, recreational and All Star, has it's own team web pages within the league website.

Since 1992, HGSA and it's dedicated staff have administered the growing sport of fastpitch softball to girls of all ages. By separating itself from it's original beginnings at HTRBA, our league has given exclusive use of the complex fields to teaching and playing girls fastpitch softball. In doing so, HGSA has seen many of it's former players go on to bigger venues in high school and college while continuing to play the sport they love.

For further league information, please review the web site pages. Additional information, not listed on the web site can be obtained by contacting an HGSA E-Board member.
This site is intended for the use of all HGSA managers, coaches, players, parents, fans and sponsors. The site was initiated on November 10, 2002.
HOME OF THE
2008 BABE RUTH WORLD SERIES CHAMPION

12U HAMILTON HURRICANES
---
2014 HGSA Scholarship
13th ANNUAL HGSA SCHOLARSHIP PROGRAM

The Hamilton Girls Softball Association is pleased to announce the availability of the 13th Annual HGSA Scholarship Program. HGSA will be awarding a maximum of four scholarships to high school seniors who have played softball with HGSA and who will be furthering their education by attending college. The HGSA Scholarship Program has been established in an effort to assist our players in their continuing education.
Eligibility & Qualifications: Applicants must be graduating seniors who have been accepted to an accredited institute of higher education as a freshman for the 2014 Fall Semester. HGSA will be awarding four scholarships of $500.00 each and will be awarded in the following manner:
One scholarship to an applicant from Hamilton High School-West

One scholarship to an applicant from Nottingham High School

One scholarship to an applicant from Steinert High School

One scholarship to an applicant from any other High School
Applicants must have played a minimum of five (5) years with an HGSA Major League and a Senior League team. Participation on a HGSA T-Ball, Instructional or MInor League team will not be taken into consideration.

The completed application must be postmarked on or prior to Wednesday, April 30, 2014. No applications will be accepted after April 30th. Applicants must provide all information requested with the completed application. Late submissions will not be accepted. An incomplete application will not be considered. Applicants are solely responsible for the completeness and timeliness of the application. The HGSA Scholarship Committee will make the final selection based upon the application, HGSA involvement, community service, academic performance, recommendations, and the required essay.

Any questions regarding the Scholarship Program, the application, or the guidelines should be submitted via e-mail to Steve LaFisca the following address: mrsnjun@yahoo.com. Good Luck!!
Thursday, February 28
2014 HGSA Golf Outing
Hamilton Girls Softball Association
5th Annual Golf Outing
Mountain View Golf Club
890 Bear Tavern Road
Ewing, NJ 08628

FRIDAY, MAY 16, 2014

100% of the proceeds from this event will benefit improvements to the HGSA facility.
HGSA is a not-for-prot entity; 100% of your donation is tax deductible.


Please join us for the Annual HGSA Golf Outing sponsored by the HGSA Capital Improvement Committee. The date is set for Friday, May 16, 2014 at the Mountain View Golf Club in Ewing, New Jersey. Registration begins at 6:45 am, with tee-off at 8:00 am. Be home by early afternoon!

The cost of the event is only $125. This price includes a buffet breakfast, 18 holes of golf (4-man scramble format), riding cart, hot dog lunch at the turn, beverages on the course and various awards (skill prizes) and buffet dinner. NEW in 2014: Hole-in-One Contest! Winner to receive a Chevy Equinox! Dinner will begin immediately following the round.

No metal spikes are allowed on the course and appropriate golf attire is required.


As with all non-profit organizations, the generosity and willingness of individuals, small businesses and corporate sponsors to make donations or contribute goods that we can use for prizes is critical to the success of the event. We have attached more details on our program for your information to help you truly understand how much of an impact you are making on hundreds of girls that participate in our program. Attached is a sponsorship form. For donations of goods, please contact Mike Gerstnicker at hgsagolf@gmail.com.

Thank you in advance for your consideration, generosity and willingness to help our organization achieve its objective which is to provide a safe, thriving environment for the girls of our community to learn and excel at the game of fast pitch softball.


Monday, January 27
HGSA NIGHT @ TRENTON THUNDER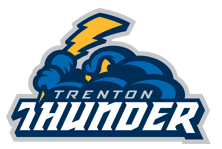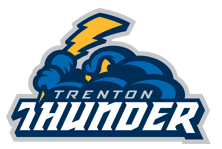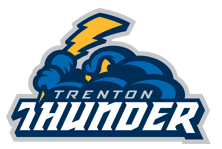 2014 HGSA NIGHT @ THE TRENTON THUNDER


MAY 10, 2014 7:05PM
Arm & Hammer Stadium Trenton, NJ
vs Reading Phillies
Arrive early for the PRE-GAME CEREMONIES honoring the following 2012 HGSA All Star Teams:

8U Babe Ruth Middle Atlantic Regional Participant Hamilton Hurricanes

10U Babe Ruth Middle Atlantic Regional Champion Hamilton Hurricanes

12U Babe Ruth Southern NJ State Champion Hamilton Hurricanes

14U USSSA World Series Participant Hamilton Hurricanes

Join HGSA as we celebrate our 2014 softball season with
night out at the Trenton Thunder. HGSA players are asked to wear their HGSA uniform shirts. Be sure to order early - this event sells quickly. This is an HGSA League Fundraiser - please help support HGSA!


Tickets - $11 per person

Tickets must be ordered from your HGSA team manager.

All ticket order forms are due on April 11, 2014.

HGSA NIGHT @ THE TRENTON THUNDER TICKET ORDER FORM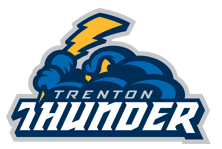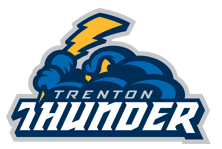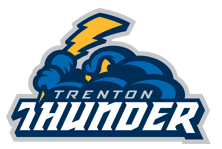 Monday, April 7
2014 HGSA PICTURE DAY SCHEDULE
2014 HGSA PICTURE DAY SCHEDULE