Hamilton Girls Softball Association: Welcome
---
Welcome to the HGSA website!
Hamilton Girls Softball Association is a fastpitch softball program for girls ages 5-17. Yearly, we field 35 recreational teams and sponsor 8 Hamilton Hurricane All Star teams, with 450+ girls participating within both the recrational and Hurricane programs. Each HGSA team, recreational and All Star, has it's own team web pages within the league website.

Since 1992, HGSA and it's dedicated staff have administered the growing sport of fastpitch softball to girls of all ages. By separating itself from it's original beginnings at HTRBA, our league has given exclusive use of the complex fields to teaching and playing girls fastpitch softball. In doing so, HGSA has seen many of it's former players go on to bigger venues in high school and college while continuing to play the sport they love.

For further league information, please review the web site pages. Additional information, not listed on the web site can be obtained by contacting an HGSA E-Board member.
This site is intended for the use of all HGSA managers, coaches, players, parents, fans and sponsors. The site was initiated on November 10, 2002.
HOME OF THE
2008 BABE RUTH WORLD SERIES CHAMPION

12U HAMILTON HURRICANES
---
Monday, January 27
2014 HGSA Pizza / Cookie Dough Fundraiser
Friday, September 13
2014 HGSA Winter Clinics
Registrations for the 2014 HGSA WINTER Softball Clinics are currently being accepted. Clinic participants must be fully registered for the 2014 spring season.
The winter clinic offerings are for catching, fielding, pitching, hitting and slap hitting. Some clinics have age restrictions. Please see the forms for more information.
Clinics have limited space available and are filled on a first come first served basis. REGISTER EARLY AS CLINICS FILL UP FAST!

Thursday, January 16
2014 HGSA SPRING CLEAN UP
2014 HGSA SPRING CLEAN UP
At the beginning and end of every playing season at HGSA, there is a league-wide clean up. All managers, coaches and parents of all league players are required to participate for a two hour minimum during each clean up. Spring clean up includes readying of the playing fields, grounds and equipment. Fall clean up closes down the league for the winter, putting away equipment and signs not in use, closing down the concession stands and restroom facilities, as well as readying the fields for the winter months. Divisions and teams are assigned specific areas of clean up at our Christine Ave facility.
The 2014 HGSA Spring Clean up is March 15, 2014, 8:00 AM. (rain date: March 16, 2014). Plan to rake grass, pull weeds, trim hedges, sweep out dugouts, paint buildings, clean indoor facilities and whatever else needs to be completed to make our complex a clean and safe place to play softball. Team managers will provide specific team assignments prior to clean up. If you possess a special skill or trade that would benefit another HGSA project, please contact your team manager for further information.
Upon arrival, you must check in at the main table for sign-in and project assignments. Be sure to sign in and sign out when you've completed your league requirement.
Monday, January 27
2014 HGSA Day @ Dick's Sporting Goods
2014 HGSA DAY @
DICK'S SPORTING GOODS
March 2, 2014
10 AM - 7 PM
Nassau Park Princeton, NJ
Game cancellation notice
2-13-14 HGSA CLINICS
ARE CANCELLE
Due to weather conditions all HGSA
clinics scheduled for 2-13-14 have been cancelled.
---
Saturday, October 19
HGSA Sponsorship
2013 HGSA SPONSORSHIP
Interested in sponsoring an HGSA team or a purchasing field sign?
For sponsor information - download the form below
or contact John Comfort
Monday, January 27
HGSA NIGHT @ TRENTON THUNDER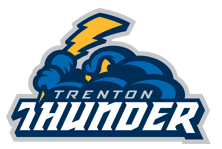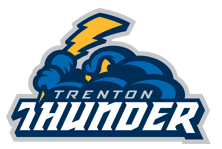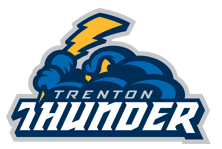 2014 HGSA NIGHT @ THE TRENTON THUNDER


MAY 10, 2014 7:05PM
Arm & Hammer Stadium Trenton, NJ
vs Reading Phillies
Arrive early for the PRE-GAME CEREMONIES honoring the following 2012 HGSA All Star Teams:

8U Babe Ruth Middle Atlantic Regional Participant Hamilton Hurricanes

10U Babe Ruth Middle Atlantic Regional Champion Hamilton Hurricanes

12U Babe Ruth Southern NJ State Champion Hamilton Hurricanes

14U USSSA World Series Participant Hamilton Hurricanes

Join HGSA as we celebrate our 2014 softball season with
night out at the Trenton Thunder. HGSA players are asked to wear their HGSA uniform shirts. Be sure to order early - this event sells quickly. This is an HGSA League Fundraiser - please help support HGSA!


Tickets - $11 per person

Tickets must be ordered from your HGSA team manager.

All ticket order forms are due on April 11, 2014.

HGSA NIGHT @ THE TRENTON THUNDER TICKET ORDER FORM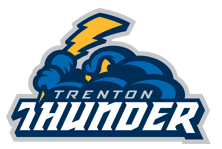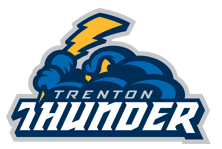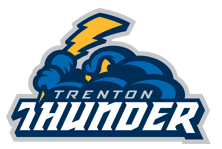 Thursday, January 16
2014 HGSA Meet & Greet

2014 HGSA MEET & GREET

Please join HGSA for this fun-filled event. Players and their parents are encouraged to attend. Players will be meeting their 2014 managers and teammates. Parents will be given important 2014 league information.
---
T-BALL DIVISION
FEBRUARY 22, 2014
11:00 AM

T-Ball League Agent - Steve LaFisca
---
INSTRUCTIONAL DIVISION
FEBRUARY 15, 2014
10:00 AM
Instructional League Agent - Bill Hassan
---
MINOR DIVISION
FEBRUARY 9, 2014
1:30 PM
Minor League Agent - Bob Bocock
Tuesday, September 17
2014 HGSA Registration Information
2014 HGSA REGISTRATION INFORMATION
REGISTRATIONS WILL BE ACCEPTED UNTIL ROSTER SPOTS ARE FILLED.
Congratulations to the 2014 HGSA FREE Registration Contest Winners:
T-Ball Division: Kayla Castiglione
Instructional Division: Ceara O'Neal
Minor Division: Annabella Truelove
Major Division: Nicole Cerasi
Senior Division: Kelsie Whalen
The 2014 HGSA Registration form (click the link) can be downloaded, completed (new players must include a birth certificate copy) and mailed to the following address:
MAIL FORM TO: DROP FORM OFF:
HGSA HGSA Complex
PO Box 3430 Christine Avenue
Mercerville, NJ 08619 Mercerville, NJ 08619


FINAL WALK IN REGISTRATION DATE:
DECEMBER 7, 2013 12 - 2 PM DECEMBER 8, 2013 12 - 2 PM
JANUARY 4, 2014 12 - 2 PM JANUARY 5, 2014 12 - 2 PM

Questions concerning HGSA registration, please contact Dave Schwager at 609-586-3182.


T-Ball Division
(5-6 Year Olds)

STEVE LAFISCA
609-865-1872

Instructional Division
(7-8 Year Olds)

609-468-3581


Minor Division
(9-10 Year Olds)
BOB BOCOCK
609-584-1773
Major Division
(11-12 Year Olds)
609-586-7861

Senior Division
(13-17 Year Olds)


BRIAN KATO
609-865-4629
---