HF Jr. Vikings: Welcome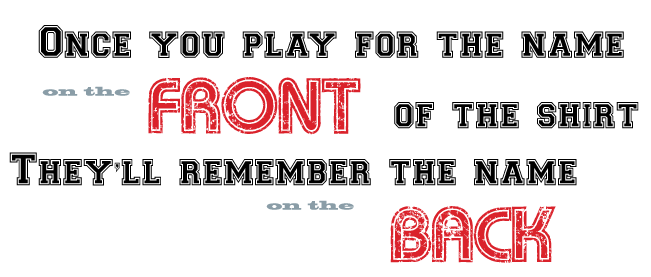 Open registration is in full swing! If you have not locked in your 2015 season spot, there are only two opportuntities left. Our next registration day is Tuesday, April 28, 2015 at the Irwin Park & Community Center in Homewood, IL (18120 Highland Ave). Doors will be open from 6:30 to 8:30 PM. Registration is $350 / participant (multiple child discounts). If your not able to pay the full registration amount, put a deposit down and pay off the reamining balance by Monday, May 11th.
All registration payments MUST be completed by Monday, May 11th. Any outstanding balance will result in a $50.00 late fee.
Congratulations to our 2014 National Champion Teams
Football Teams
Bandit
Bandit Bowl Regional Winner

Mighty Mites

2nd Place
Jr. Pee Wee (DIV II)

3nd Place

Cheer Teams
9u - Sparkle
3rd Place
11u - Stars
3rd Place
13u - Diamonds

2nd Place
Respect the training. Honor the commitment. Cherish the results.
All our teams are winners. We want to thank all our parents and players for all their hard-work and dedication throughout the season.
2015 Board Updates
Please help us welcome the newest coordinators to the team:
Banquet Coordinator - Donna Leak
Team Mom Coordinator - Danita Maggard
Also help us welcome the newest members to the board:
President - Mike Madonia
Vice President - Memii Bristol
Treasurer - Lori Walton
Secretary - Alesha Jordan
Director of Football - Sean Bacon
Director of Concessions - TaShunda Green
Director of Fundraising - Oletha Watson
Assistant Director of Fundraising - Chavonne Cox

Looking for volunteers for the following positions:
If you or someone you know would be a fit for this position, please reach out to a member of board to express your interest.
Announcements
Looking for Coaches
If your interested in being apart of our coaching staff, football or cheer, please contact
Sean Bacon
to express your interest in football (info@xcellence.us or 708-699-9235) and
Coach Tee
to express your interest in cheer (coachteehfjvcheer@gmail.com or 773-663-8990).