Healing Hands Health & Wellness: Welcome
Athletic Performance, Health Education, Pain Management & Personal Training
YOUR HEALTH….OUR PASSION
Tuesday, May 14
All patients are given the absolute highest standard of care regardless of race, creed, religion, gender or socioeconomic status. At Healing Hands Health and Wellness*Transforming Lives, LLC it is our vision to provide Holistic care treating the Mind, Body, and Spirit to achieve Optimal Performance and Quality of Life. It is our goal to provide scientific based exercise protocols to a variety of people from the housewife to the industrial worker to the amateur/professional athlete through the implementation of an assortment of safe and effective strength training and conditioning regimens. While providing health education services, injury prevention measures and pain management modalities for the primary goal of improving the musculoskeletal system to heal and to enhance performance at home, work or the athletic environment. Healing Hands Health & Wellness*Transforming Lives, LLC is ever striving for elite services that are second to none. We are committed to affordable health care. It is our hope that this effort will be one that makes a difference in people's lives and leaves a lasting impact on the community.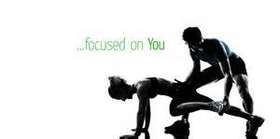 Wednesday, December 17
One-on-One Personal Training
Are you feeling... Embarrassed about exercising in a public setting? Worried about serious health concerns like diabetes, heart disease, stroke, osteoporosis, etc.? Overwhelmed with where to start and how to hold yourself accountable? Motivated to finally be able to wear that box of "skinny clothes" hiding in the back of your closet? Our one-on-one complete fitness solution can help you overcome these common obstacles and set you on the right path to achieving your health and fitness goals! Personal attention in a private setting! You will work one-on-one with a Alison or Tom in a private Gym. The experts at Healing Hands Health & Wellness will design a specific exercise routine that aligns directly to your lifestyle and personal goals. We begin with a Consultation and Assessment to create a customized fitness program that takes into consideration your current condition, your specific health and fitness goals, and any special requests for strong results and safe outcomes.
Tuesday, December 4
Wrestling Nutrition Education
"Thank you again for last night. Very informative and the best nutriotn meeting I've ever been a part of and I wrestled at the collegiate level. For the first time ever in my years of being involved with wrestling I'm starting to see the true importance of 'dieting' correctly. It's obvious that the way I did it and a lot of my fellow teammates cut weight was inforrect. But for the longest time I just thought that it came with the sport. Dieting sounds fantastic...on paper but as you sid it's not realistic. Your presenttion is motivating me to find a way to make it different for up and coming wrestlers, It is by hitting the youth programs and the parents there that we can have the greatest impact."
- David Hill, 2X - MHSAA All-State Wrestler, NCAA Wrestler and Stevenson HS Wrestling Coach
Tuesday, December 11
On-Site Sports Medicine Trainer
Sports Medicine Trainers are Health Care Professionals who focus on preventing, assessing and treating athletic injuries in athletes. They may also provide first aid or emergency care, as well as provide therapeutic interventions and create rehabilitation plans/programs.
Wednesday, December 17
Small Group Personal Training
Are you feeling... Disappointed in your personal appearance, energy and strength? Angry at the amount of money spent on gym memberships and diets without any results? Anxious to lose that last bit of baby weight or your couch potato belly once and for all? Excited about a new lease on life and looking forward to finally getting into shape? Our ACT (Action Changes Things) Group program can help you elevate your fitness routine in a fun and energetic group setting, with coaching from Alison or Tom. Truly personalized small group training from the personal training experts at less than half the cost of one-on-one training. Energize your exercise routine by working within an ACT group of like-minded people in a private setting. Get fit together by creating your own small group (up to 4 people) with friends, family and/or co-workers or joining an existing group. Feel better, look better and perform better than you ever thought possible. There really is strength in numbers and our Small Group Personal Training proves it! In an ACT group of 2-4 people and a trainer, you'll experience working out like never before following a systematic program designed to get results in a private group setting. In ACT training, like-minded people begin together, work together and finish together in pursuit of a common purpose and to achieve individual goals. Great results cannot be achieved with short cuts or gimmicks. Through state-of-the-art techniques and science, Healing Hands Health & Wellness, LLC combines Strength Training, Core, Cardio Conditioning and Nutritional Guidance for the complete fitness solution. Whether it is through ACT training, one-on-one personal training or some combination of the two, Healing Hands Health & Wellness offers a safe and effective solution for people at all levels of conditioning to feel better, look better and perform better than you ever thought was possible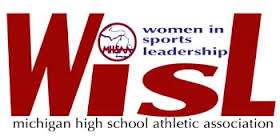 Thursday, January 14
MHSAA Women In Sports Leadership Conference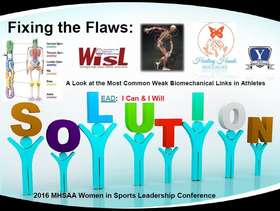 Healing Hands Health & Wellness is proud to announce that they have been invited to speak at the 22nd MHSAA Women In Sports Leadership Conference held on February 7 & 8, 2016 at the Crowne Plaza Lansing West. The MHSAA Women In Sports Leadership Conference is the first, largest and longest-running conference of its type in the country. The conference is designed for those interested in becoming a high school coach, administrator, official or athletic trainer and is held in Lansing every other year.
The theme for this WISL Conference is "Lead: I Can & I Will" – and the opening address by U.S. Olympian Allison Schmitt will focus on believing in oneself and achieving goals. Schmitt graduated from Canton High School in 2008 and went on to win 11 NCAA Division I championships at the University of Georgia and a combined six medals over the 2008 and 2012 Olympics, including individual gold in the 200-meter freestyle in 2012 in London. She also experienced depression after her second Olympics, and now speaks on the subject and how she's worked to compete again at the elite level.

Former University of Michigan basketball player Nicole Emblad – a two-time Academic All-American now studying at the university's medical school – will speak on the role of a leader and the importance of teamwork and team-building at the WISL Banquet during the evening of Feb. 7. After a standout basketball career at St. Ignace that included leading her team to the Class C title in 2011, Emblad was a two-time captain for the Wolverines and graduated as the program's career leader with 133 games played with 82 wins. She earned a bachelor's degree in biopsychology, cognition and neuroscience.

Michigan State University women's basketball coach Suzy Merchant will speak on leading through "Vision, Values, Voice" during the morning of Feb. 8. Merchant is in her ninth season at MSU after previously coaching at Eastern Michigan University and Saginaw Valley State University and serving as a captain while a player at Central Michigan. Merchant has led the Spartans to Big Ten Conference titles in 2010-11 and 2013-14 and finishes of third place or higher in six of the last seven seasons. She earned a bachelor's degree at CMU and a master's at SVSU after starring in three sports at Traverse City High School.
Workshops offered during the conference include topics on coaching, teaching and learning leadership, sports nutrition and injury prevention, promoting team chemistry, multi-sport participation and the roles and responsibilities of captains. A complete itinerary is available on the MHSAA Website.

Speaker Profiles:
PEMBERTON, ALISON: Alison has been a personal trainer and nutrition specialist for the last 14 years. She played volleyball, basketball and softball at Yale High School and has a Bachelor of Health Science from Grand Valley State University and a Masters of Physical Therapy from Central Michigan University.

PEMBERTON, TOM: Tom has taught for 16 years and has coached cross country for the last 18 years. He ran cross country and track for Grand Valley State University and has been a national qualifier. He has been a head cross country coach at Yale for 12 years before going back to school to receive a degree in sports medicine.

10:00 a.m. – 11:00 a.m. 1st Round of Workshops
A Sports Nutrition – Fueling Your Performance Ms. Melissa Gerharter
B How Team Chemistry Leads to Success Ms. Alicia Smith
C Share Your Voice! Ms. Carmen Kennedy-Rogers & Ms. Autumn Mattson
D Life Lessons for Athletes – Redefining the Term Athlete Mr. Rob Miller
E Strength and Conditioning for Any Athlete Mr. Tully Chapman
F Fixing the Flaws/Strengthening the Weak Links Ms. Alison Pemberton & Mr. Tom Pemberton
Aurora *Coaching Today's Millennial Athlete Dr. Marty Ewing & Mr. Eric Martin
Reo *Motivating the Unmotivated Dr. Dan Gould & Mr. Tayo Moss
Cord *Coaching for Character Ms. Laurel Whalen
11:00 a.m. – 11:15 a.m. Break
11:15 a.m. – 12:15 p.m. 2nd Round of Workshops
A Sports Nutrition – Fueling Your Performance Ms. Melissa Gerharter
B How Team Chemistry Leads to Success Ms. Alicia Smith
C Share Your Voice! Ms. Carmen Kennedy-Rogers & Ms. Autumn Mattson
D Life Lessons for Athletes – Redefining the Term Athlete Mr. Rob Miller
E Strength and Conditioning for Any Athlete Mr. Tully Chapman
F Fixing the Flaws/Strengthening the Weak Links Ms. Alison Pemberton & Mr. Tom Pemberton
Aurora *Coaching Today's Millennial Athlete Dr. Marty Ewing & Mr. Eric Martin
Reo *Motivating the Unmotivated Dr. Dan Gould & Mr. Tayo Moss
Cord *Coaching for Character Ms. Laurel Whalen