Kickball: Welcome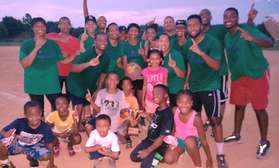 Spring 2015 Sunday Champs! Team We Kick Grass, Manager Ayana Lambert
Adult Kickball
WELCOME TO HCRP'S ADULT CO-REC KICKBALL CRAZE!!
Howard County's hottest sport for fun-filled competition!
Our 2015 Fall Kickball Season is scheduled to start Wednesday, August 19th and Registration is OPEN.
HCRP is excited to offer two separate Co-Rec Kickball League Seasons:
The Spring/Summer Season runs April through July with the following Divisions: Wednesday Division, Friday Division and Sunday Division
The Fall Season plays Games August through October with all Games on Wednesdays.
An active and fun opportunity to relive your elementary school glory days while making new friends. Space is limited, register early, and don't miss out on all of the Good Times!
Kickball General League Info - Fall Season 2015
All Games will be played on Wednesday nights at Savage Park or Rockburn Park under the lights.
Schedule consists of a 16 game guarantee: 8 weeks of double-headers
Players must be 18 years or older
Please find all Registration Information below and please contact the League Director with all questions/concerns
TO REGISTER:
ON-LINE: To register for the league CLICK HERE.

BY PHONE: call 410-313-7275 Mon-Fri, 8:00am-4:30pm

IN PERSON: Mon-Fri, 8:00am-4:30pm @ the HCRP Headquarters building: 7120 Oakland Mills Road, Columbia, MD 21046.
Currently the Kickball league only accepts TEAM REGISTRATION. Individual Players can email the League Director in an effort to be connected to a Team.
League Director:
Patrick McGinnis : 410-313-4716
pmcginnis@howardcountymd.gov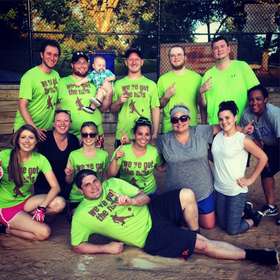 Spring 2015 Wednesday Champs! Team We Got the Runs, Manager Ryan Woroniecki