Hartsville Northern League: Welcome
Welcome to the Hartsville Northern Baseball website!
Official Site of Hartsville Northern Dixie Youth Baseball League

Home of the
2013 AAA World Series Champions
2015 Majors World Series Champions
2015 Coach Pitch World Series Champions
2017 AAA World Series Champions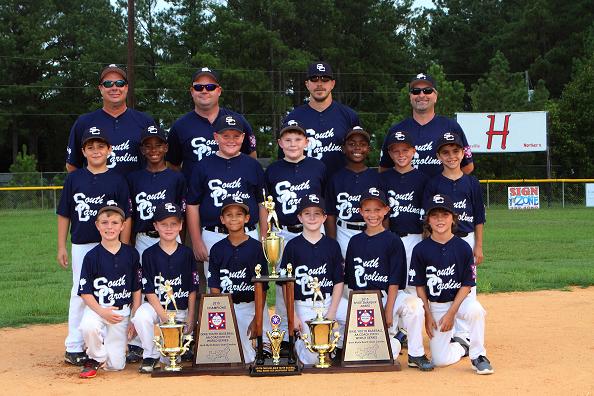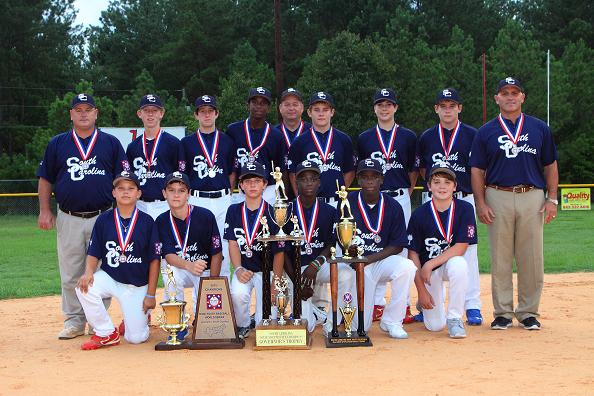 Thursday, May 31
2018 HARTSVILLE NORTHERN LEAGUE CHAMPIONS
Congratulations to our overall League Champions for 2018!
FARM LEAGUE - MALLOY LAW FIRM (TIMMY WALLACE)
MINOR LEAGUE - BYRD'S AUTO DIESEL (SAM MELTON)
OZONE - PALMETTO REALTY (MIKE ADAMS)
PONY - ONEAL AUTO GLASS (ROCKY ATKINSON)
Monday, March 19
PONY LEAGUE SIGNUPS
Pony League signups will be Saturday March 24th from 10:00 to 2:00 in the Team Building at Hartsville Northern. Please bring birth certificate! This is for playing ages 13 and 14 year olds!
Friday, September 29
Congratulations to the 2017 Hartsville Northern AAA World Series Champions!
Hartsville Northern captured another World Series Championship in 2017 as the AAA Minor League won the World Series in Alabama! This team beat their opponents by a combined score of 64-3 during World Series play!
Coaching Staff
Bret Moore
Mike Adams
Robbie Parker
Players
Jackson Moore
Daniel Parker
Web Barnes
Dylan Adams
Brandon Harrison
Braden Crawley
Jaden Atkinson
Elijah Williams
Wells Jackson
Brandon Anderson
Chanler Smith
Dawson Lloyd
Congratulations to the 2017 HNL League Champions!!!
Welch & Bonds - Farm League Champs
O'Neals Auto Glass - Minor League Champs
Grant's Flooring - Ozone League Champs
Sonoco - Pony League Champs
Hartsville Northern League Baseball FB feed
Please be kind to our umpires. Be respectful to them and treat them like YOU would want to be treated! Thank You!

Umpires Poem:
Hey Blue!!!
Umps have a hard job, I really must say.
They put up with a lot of stuff every single day.
There are coaches who yell, and players who curse.
And how many times have you heard this verse?
"Coach, I'm warning you, you better not shout,
Or else I just might have to kick you right out!"
Then there were calls that could go either way,
And both of the coaches had a lot to say.
"Oh come on, Blue! What are you, blind?
To say she was safe, you must have lost your mind!"
 "Umpire! Umpire! How can you call that an out?
You better rethink that before I begin to shout!"
They put up with back talk from coaches and fans,
Especially those annoying ones who yell from the stands.
If the ump gets to a play one second too late,All the regular
phrases are yelled about a bad call that was made."Hey ump,
 would you like to borrow my glasses?""Didn't they teach you
anything during the umpire classes?"They get spit in their faces,
 and dirt on their shoes, All because of a call that made one team lose.
So the next time an umpire makes a slightly unfair call,
Think about what they go through, would you go through it all?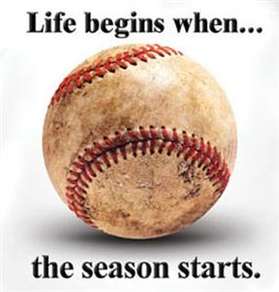 Help Keep Your Ball Park Clean!
HNL is run by volunteers and you! All dugouts and the surrounding areas should be cleaned up after each use by the occupying team and their fans. Don't be afraid to point out where the trash receptacles are. Take pride in your park!
Support Hartsville Northern Dixie Youth Baseball League by becoming a HNL Sponsor
HARTSVILLE NORTHERN DIXIE YOUTH BASEBALL LEAGUE is preparing for its upcoming 2015 baseball season. We are a non-profit organization that depends greatly on donations from individuals and businesses in our community. By becoming a sponsor, you assist the league in purchasing uniforms, baseball equipment, and the ability to maintain our fields. HNL has, through yearly donations, continued a reputation of excellence over the years. By combining generous sponsors and dedicated volunteers together, we create a positive and productive environment for the children in our community.
Year after year our program continues to grow and rewards our community by enriching our youth through Dixie Youth baseball. Your sponsorship indicates your investment in our community and is greatly appreciated. Sponsorships increase your business exposure by allowing you the opportunity to advertise on our website, team uniforms and on our outfield fences. HNL has a roster of nearly 200 children on 18 teams. This is a great way to showcase your business!!! And remember, your donations are tax deductible.