hammond Yankees: Welcome
Tuesday, November 18
Home Of The Hammond Yankees
            The purpose of this program is to enhance the abilities of our players and gain them exposure to increase their chances of getting a scholarship.  Our players will be given the opportunity to travel to these high profile tournaments and play in front of major college baseball programs.  Our mission statement is to not only prepare these young men for the next level in baseball, but to turn them into respectable young men in the community.  The Hammond Yankees team is run like a college program and demands 100% commitment and dedication from both players and parents. 
           We have designed a program to enhance our player's skills for the game of baseball. Our goal is to help each player as a person and a baseball player, so that he has an opportunity to play baseball at the collegiate level or beyond. The Yankees coaches and staff realize that improvement is a process and not a single event. The goal is a persistent honest effort over time and with hard work and dedication, results will follow. We offer the opportunity to all players/parents in the organization to receive the finest baseball instructional information available. As well as create a disciplined practice/game environment that requires responsibility of both players and parents.We compete on the National level and look to play against the best teams in the country.  This is used as an evaluation for our coaches, players, and families to see where we match up against other teams.  In order to be the best, we have to play and beat the best.
           We also take pride in our parents and players developing life long friendships, in a positive atmosphere, both on and off the baseball field.
For more information about the Hammond Yankees Organization please Contact Cole Catalano  at (985) 630-7374 or email cole.catalano@gmail.com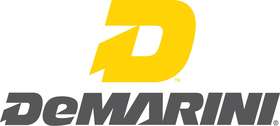 The Hammond Yankees are now Oficially Powered by Demarini
Wednesday, January 29
2014 High School Yankee Summer Schedule
May 22-June 3 - Yankee Spring Training (Southeastern)
June 5-8 Marucci (Tulane, UNO) or SLU (East Coast Baseball)
June 12-15 SLU (PG Event)
June19-22 Tulane
June 26-29 Houston or Marucci (LSU)
July 3-6 Nicholls st
July 10-13 ULL or SLU
July 17-20 TBD
July 24-27 Southeast Series World Series
** 16u and 18u teams will play in same events every weekend**
NOTE- this schedule is only tentative, some dates and weekends are scheduled to change!!
Tuesday, January 7
TRYOUTS!!
REMINDER!!!!! If you are interested in trying out for one of our high School Hammond Yankee Teams, please be sure to be at Southeastern Louisiana University Sunday, Jan. 12 from 12:00-3:00. We will be looking to fill 3 teams, 16u/ 2 18U. There will also be a $20 tryout fee per player.
Tuesday, November 19
High School Yankee Tryouts
Entering our 3rd year as an Organization our numbers continue to grow. We will be filling 3 teams this upcoming summer. Two 18u teams along with a 16u.
We will have tryouts for the 2014 summer Yankees on January 12, 2014 at Southeastern Louisiana University from 12:00-3:30. EVERYONE must try out whether you are trying to be a first year player or a returner. There will be a $20 tryout fee.
For more information about our organization or tryouts please contact Cole Catalano at (985)630-7374 or at cole.catalano@gmail.com
Monday, November 18
SportsPlex Open for Business
The Hammond Yankees Baseball Organization is finally proud to announce that their training facility (The Jay Artigues SportsPlex Powered by Demarini) is open for business. The SportsPlex is the official training facility of the Hammond Yankees. If anyone is interested in becoming a Hammond Yankee or would like more information the SportsPlex in general, please contact Cole Catalano at 985-630-7374 or cole.catalano@yahoo.com
Monday, November 18
Youth Yankees Have Great Fall
I would like to congratulate two of our Yankee teams as they were very busy this Fall. Our Yankee 14u and 8u both saw a lot of success on the diamond this fall. With two 1st place finishes and a Runner Up at The Fall State Tournament. This upcoming spring season looks to be very promising for all of our teams, ages 8U-14U!
Tuesday, August 27
Big Turnout For Tryouts
The Hammond Yankees Organization would like to thank everyone who came out and participated in our Tryouts this past weekend at Chappapeela Park in Hammond. We had over 140 players show up and we are flattered that you expressed interest in our organization!
We will have the following teams/ coaches for the upcoming fall/summer seasons.....
8u- Kevin Raiford
9u- Scott Tribble -  Jared Breaux
10u- Mike Baiamonte Sr. -  Mike Baiamonte Jr.
11u- Trevor Bergeron
12u (two teams) - Jay Artigues - Joe Weaver - Randy Meyers
14u (Two Teams)  Jay Artigues - Sal Durante  - Tony Salim
13u- TBD
All Rosters will be  finalized and posted here on our website fairly soon...please check our site regularly for updates!
Monday, August 12
HighSchool Fall Team
The Hammond Yankees will be having ONE team this Fall. It will be a combination of players from this past summers 16u and 18u teams. Keep checking website as Fall Roster and schedule will be released fairly soon.
The Hammond Yankees will be conducting tryouts for any High School Players interested in playing with The Yankees during the 2014 summer season. The Hammond Yankees will fill a 18u, 17u, and 16u team! Please stayed tuned for dates on tryouts will be after the 1st of the year.
Tuesday, August 6
Yankee Tryouts
The Hammond Yankees will be conducting tryouts for the 2013 Fall/2014 summer seasons.
When: August 24th (sat) August 25 (sun)
Where: Chappapeela Sports Park
Time: SAT 7u & 8u 10:00-12:00
9u & 10u 1:00-3:00
SUN 11u & 12U 10:00-12:00
13u & 14u 1:00-3:00
Fee: $20
Every player will be evaluated on hitting, throwing, pitching, and fielding by all of our coaches in the organization.
We ask that all players arrive 30 minutes before scheduled tryout time. Age will be decided by your age on May 1, 2014. For any more info we ask you please contact Cole Catalano at 985-630-7374 or cole.catalano@gmail.com
Wednesday, August 7
YANKEES 18U have impressive summer!!
First off I want to start by thanking my assistant coach Ty Summerlin. I was fortunate enough to play 4 years of college ball with Coach Ty, and to have him by my side this past summer was just as fun. Thanks Ty for your time and dedication and I look forward to plenty more summers with ya!!
I can't say enough good things about the group of players from our 18u team. From top to bottom, this was probably one of the most consistent group of players I have ever coached. These guys really bought into the system and showed up everyday ready to get after it. They appreciate and truly understand what hard work can do for ya, and these boys got after it everyday; whether it was for a practice or a game. It always makes my job easy as a coach when you have 19 players who do the "right things" and play the game the "right way". As I constantly preach to them, my goal is to turn them into respectable young men not only on the diamond, but in the community.
The Yankee 18u team saw a lot of success on the diamond this year. I am proud to call myself their coach. This summer came down to one thing when we played our opponents....."respect" it was never demanded, it was always EARNED, and it was earned by simply playing the game the right way. I want to thank each and every one of you guys for your time and efforts this summer. You all know I am one phone call away, and look forward to the life long friendships we will develop over the many years to come. I also want to wish all of our graduating seniors good luck in their freshman years at their respected colleges. You guys have worked your tails off to give yourself an opportunity to play at the next level. "Leave it all on the field"
Here are some of our accomplishments from the summer of 2013......
-Overall 36-6 record
-2nd place finish in BEST World Series in Pensacola Florida...(9-1 record in tournament) ( 1st place finish in 2012)
-2nd place finish in Louisiana Elite World Series at ULL
-1 player (Jesse Travis, Southwest MS CC) drafted in 35th Rd. of 2013 MLB player draft
-1 player (Jervenski Johnson) sign free agent contract with Boston RedSox
-11/11 Graduating Seniors committed to play baseball in College
-15/18 Yankee players total committed to play baseball in College
All of these accolades would not be possible without the support and hard work from both our players and parents. Once again, from the bottom of my heart thank you boys for a very memorable summer. This will be one for the record books, and each and every one of you will always have a special place in my (baseball) heart!!
Cole Catalano "Cat"
Tuesday, August 6
Granier Chooses Southeastern
The Yankee Organization would like to Congratulate 2014 P/1B Kade Granier (Destrahan) on his recent commitment to Southeastern Louisiana University. The 6'5 RHP just finished his first season with the Yankees and we wish him nothing but the best entering his Senior year at Destrahan.
Tuesday, August 6
Yankee Player signs Free Agent Contract
The Hammond Yankees want to send a special Congrats to 18U Yankee Jervenski (DUCK) Johnson and his family on recently signing a Free Agent Contract with the Boston RedSox. Duck was Southeastern Football Signee, but due to his talents being noticed on the baseball diamond; he gets an opportunity to play the game at the next level he has loved for so long.
Yankee Nation is behind you Duck and we wish you nothing but the best!
Tuesday, June 25
2013 College Commitments
Congrats to the following Yankee Players on the opportunity to continue their dreams on playing baseball at the next level! These young men have worked hard and put in alot of time and work, and we wish them nothing but the best in their futures!!
Brennan Castello Louisiana College
Christian Bahlinger Springhill College
Logan Amacker LSU Eunice
Jesse Travis Southwest CC
Chad McNeil Holmes CC
Brett Brooks LSU Alexadria
Jervenski Johnson Southeastern Louisiana
Ryan Byars Southeastern Louisiana
Kennon Menard Southeastern Louisiana
Zack Clark Southeastern Louisiana
Scott Szush Southeastern Louisiana
Dylan Manichia Bishop State
Cole Freeman Delgado Community College
Dylan Roy Louisiana College
Austin Taylor Louisiana College
Josh Magee Alabama State
Saturday, July 13
Yankees Look to Repeat!!!
This coming week July 15-20, the Hammond Yankees 18u will look to repeat as the 2013 B.E.S.T National Champions held in Pensacola Florida. So far this summer has been quite the ride. Coming into the World Series with an impressive 19-4-2 record, the Yankees look to be the Favorite at this years event. All games will be held at Pensacola State College, and local area high schools. Be sure to follow your Yankees on twitter for game by game updates as the shoot for back to back National Championships! @Hammond_Yankees
Be sure to also follow our 16u Yankees as they will also be in the 16u division at the BEST World Series. Last year they finished with an impressive 2nd place finish at the Premiere World Series in Panama City, Florida. Coach Hickman and Coach Pace have done a great job preparing these boys for this Global Event, and hopefully we will all be coming home with a 16u and 18U National Championship. Good Luck Guys!!!!!
Tuesday, June 25
2013 MLB Draft
The Hammond Yankees Organization would like to Congratulate Jesse Travis (Southwest CC) and his family on Being selected by the Milwaukee Brewers in the 35th Rd of the 2013 MLB Draft!!!
Wednesday, October 3
Summer Teams
The Hammond Yankees will be having 2 High School teams in the Summer of 2013! There will be an 18U and 17U team. Anyone that has any interest in joining the Hammond Yankee family is asked to contact Cole Catalano via email or cell.
(985)630-7374
18U team finished with an overall 28-13-2 record..
4th place finish in Southeast Regional Connie Mack Qualifier
National Champions of B.E.S.T World Series
16U finished with an overall record of 26-16
2nd place finish in Southeast Regional Mickey mantle Qualifier
2nd place finish in premiere World Series in panama City, Florida
The Hammond Yankees saw a lot of success on the diamond in their innagural season as an organization. Looking forward to another great summer!!
Cole Catalano "Cat"
Wednesday, October 3
Rosters Updated
Rosters have been updated for all Hammond Yankees teams....9U- 18U!
To see youth teams rosters, click link of respected team on left side of home page.
To view 18U Roster, please click on link that says "Roster"
Hammond Yankees baseball is in full swing, and we are all looking forward to a great fall/spring season!
Tuesday, August 14
Hammond Yankees Expand
The Hammond Yankees are proud to announce that ontop of our 18U & 16U teams, we will be having teams from 9U-14U. If you or anyone you know is interested in becoming a Hammond Yankee: youth or high school. Please contact Cole Catalano at 985-630-7374 or email at cole.catalano@yahoo.com.
Youth Tryouts will be held Saturday, August 18 at St. Thomas Aquinas High School in Hammond, LA.
9U & 10U 9:30 - 11:30
11U & 12U 12:30 - 2:30
13U& 14U 3:30 - 5:30
Tuesday, August 14
Follow Us on Twitter!!!
Be sure and give the Hammond Yankees a follow on twitter for the latest updates on team and player information.
@hammond_yankees
Tuesday, August 14
2012 College Commitments!
A special Congratulations to the following Hammond Yankee players on their opportunity to be able to play the game they love so much at the next level!
Here are your 2012 College Commitments....
Tate Scioneaux Southeastern Louisiana University
Ryan Byers Southeastern Louisiana University
Dylan Meyers Southeastern Louisiana University
Brennan Catalano Southeastern Louisiana University
Guy Hymel Southeastern Lousisana University
John Gremillion Southeastern Louisiana University
David Scott Lafleur LSU-E
Jacob McClure LSU-E
Charlie Spencer LBW CC
Tim Broussard UNO
Congrats to all players and parents, and we wish you guys nothing but the best in the future!