HAMILTON HAMMERS SOCCER TEAM: Welcome
Upcoming Fall Tournaments:
1. Event Name: Cinnaminson Thanksgiving Tornament
"There Is Only One Way To Fail, And That Is To Quit; We Play Hard Everyday". Go Hammers"
HOME OF THE HAMILTON TWP U-14 BOYS TRAVEL SOCCER FOR 2014/ 2015
Read Coach James' interview with "The Hamiltonian"
here
.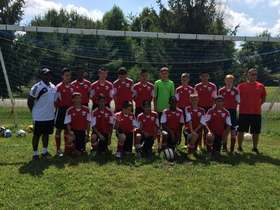 WANNA BEAT THE HAMMERS? PLAY THE HAMMERS !!!
tonight tonight