Goodyear Little League: Sponsors
************ HALL OF FAME SPONSORS ***********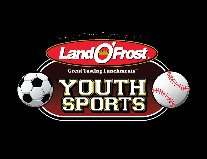 Land O' Frost
One Child, One Team, One Community at a Time
The Land O'Frost Youth Sports Program provides funds to local communities to help offset some of the costs associated with organizing and operating their youth sports programs for children up to 10 years old.
Land O'Frost Youth Sports began in 2002 and since that time has grown to include more than 300 leagues, 12,500 teams, and 125,000 players. Since its inception, Land O'Frost Youth Sports has sponsored over million players.
At Land O'Frost, we know the importance of families participating together in healthful, well-rounded experiences. We are grateful for the opportunity to give back to deserving communities and help keep children involved in positive character-building activities.
We would like to make a stronger effort to better communicate and be more closely involved with the leagues, the parents, and the children wearing Land O'Frost jerseys. By inviting the leagues to post a special link on their own websites, we hope to build successful direct communication. The link will take parents to a special page on the Land O'Frost website that is only accessible by that link. The information we are requesting includes name, complete mailing address, email address if available, and league name.
We will send special savings opportunities along with promotional announcements primarily via email. The communications will occur at least quarterly and no more than monthly.
Land O'Frost absolutely will not share this information with any other company or party. It is solely for our purpose of building stronger relationships directly with the leagues and parents of the children we support.

Please visit - http://www.landofrost.com/youthsports

Good luck for your upcoming season!

Hilgers Orthodontics
| | |
| --- | --- |
| | At Hilgers Orthodontics, every day is a Mardi Gras celebration! Dr. Michael J. Hilgers and his staff want to provide you and your family with a wonderful orthodontic experience that will leave you smiling! Our talented and experienced staff provide traditional metal braces as well as clear braces, Invisalign® clear aligners and the famous Damon® System brackets. We offer orthodontic treatments for all ages, so bring the whole family! |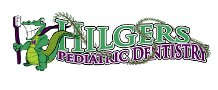 Hilgers Pediatrics Dentistry
At Hilgers Pediatric Dentistry, we do everything we can to make your child's experience fun and fearless. Dr. Kelly is a board certified specialist in children's dentistry. She is an expert at the unique dental needs of infants and children and loves to give her patients a friendly and comfortable experience.

In addition to making your child's experience fun, we offer the most advanced technology available in a state-of-the-art environment.
•All treatment stations are equipped with advanced X-ray machines that use 10% of the radiation of traditional machines.
•We use the highest quality dental materials available for the most effective long-term results.

Our staff is warm and friendly and we cater to children. We use child friendly terminology and make going to the dentist a very fun experience. Our office has a shipwrecked island theme for your children to enjoy with a movie theater, arcade and TVs over each treatment chair!

*************** GRANTSLAMS ****************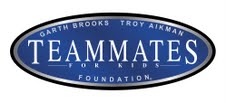 Garth Brooks Teammate for Kids
| | |
| --- | --- |
| | Quite simply, Teammates for Kids exists to do everything we can to help kids. It's that simple and that important! We focus on helping children in the areas of health, education, and inner-city outreach. We do that in a number of ways, from funding Child Life Zones for pediatric hospital patients, to raising money for youth sports leagues, to paying for complicated facial and dental surgeries. We accomplish our goals by partnering professional athletes, corporations, and celebrities, and now, for the first time, individuals from the private sector. 100% of all money donated goes to the kids. That's not the goal . . . it's the rule! |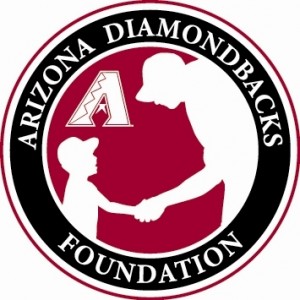 Diamondbacks Play Ball
| | |
| --- | --- |
| | The Arizona Diamondbacks Foundation prioritizes three areas of need in our state: homelessness and low-income housing, indigent health care and youth development. Within youth development, sports, and particularly baseball and softball, are of significant interest to the Foundation. Therefore, the Diamondbacks Foundation has introduced the Play Ball Scholarship Fund, a specific fund to provide support to Arizona youth baseball and softball leagues that have players requiring scholarship funding. |
Arizona Sports & Tourism Authority
| | |
| --- | --- |
| | The Arizona Sports and Tourism Authority is a Municipal Corporation dedicated to enhancing our economy and our community's quality of life through the development of professional and amateur sports facilities, the attraction of entertainment, sporting and business events and through tourism promotion. |
******************** HOME RUN SPONSORS ********************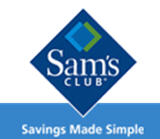 Sam's Club
#4830.
1459 N. Dysart Rd. | Avondale, AZ 85323 (623) 882-3859 | (623) 882-3871 - Pharmacy | (623) 882-3877
Sam's Club supports community-based programs that empower young people, families and small businesses to make smart choices that lead to healthy and bright futures. Through cash and in-kind donations as well as the dedication of our Associates, we are committed to making an impact in three areas that align with who we are as a company, and with the passions and interests of our more than 47 million Members.


Phone: 623-882-3859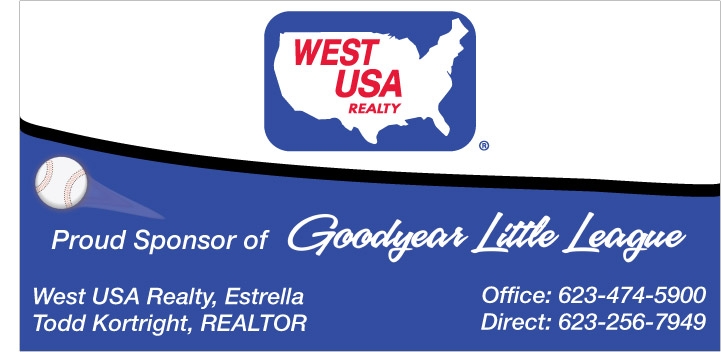 West USA Realty

Dunn Orthodontist
To assist you and your family members on getting started on a lifetime of beautiful, healthy and confident smiles, look to Dunn Orthodontics. Here, the husband-and-wife orthodontic team of Dr. Matthew Dunn and Dr. Courtney Dunn utilizes the most up-to-date orthodontic advances in order to offer you the most efficient and comfortable treatment possible. Drs. Dunn and Dunn have provided exceptional results to some of the most discriminating smiles, including professional athletes, local celebrities, other dental professionals and their families, and they can do the same for you.

5220 N. Dysart Rd #150, Litchfield Park, AZ 85340
litchfield@dunn-orthodontics.com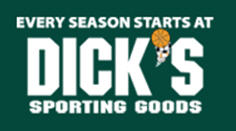 Dick's Sporting Goods
Dick's Sporting Goods, Inc. is an authentic full-line sporting goods retailer offering a broad assortment of brand name sporting goods equipment, apparel and footwear in a specialty store environment. The Company owns and operates Golf Galaxy, LLC, a golf specialty retailer and eCommerce websites and catalog operations for both Dick's Sporting Goods and Golf Galaxy.

Goodyear is home to the newest Distribution Center -
4651 N. Cotton Lane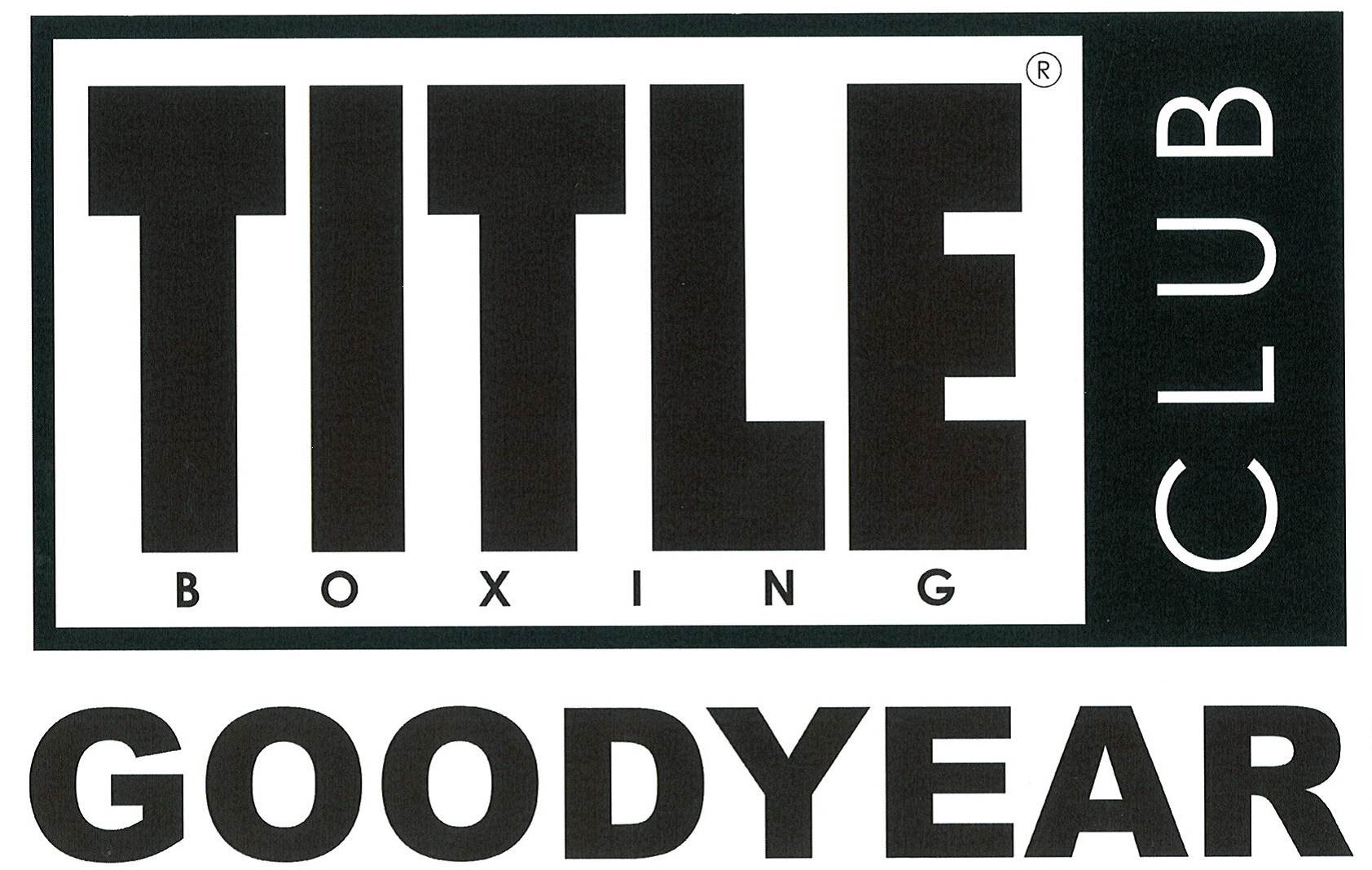 Title Boxing Company
15367 W. McDowell Road, Suite C-2
Goodyear, Arizona
85395


TITLE Boxing Club has HIT Goodyear, AZ! You'll find the Goodyear TITLE Boxing Club conveniently located at 15367 W. McDowell Road, Suite C-2 Goodyear, AZ. Follow TITLE Boxing Club Goodyear on Facebook to stay up-to-date on progress and membership enrollment specials.

TITLE Boxing Club Goodyear is a fitness club that offers a combination of boxing and kickboxing classes. Our club has a family atmosphere with a great culture. Each trainer's individual style makes every class unique. You'll be excited to come back for the strong community we've developed and a new experience in every class.

If you are looking for a solid workout come HIT IT HARD for one hour and you will leave a stronger person. This is a complete workout improving MIND, BODY and SOUL! TITLE Boxing Goodyear offers you a way to strengthen your core faster than any other exercise class. If you are looking for a change, this is where you will find it. People of all fitness levels are welcome to participate and go at their own pace.

TITLE Boxing Club Goodyear offers a class to fit everyone's schedule and fitness needs. If you are looking for a high intensity total body fitness class, the Power Hour will help you burn fat and lose weight by burning up to 1000 calories! Our kickboxing classes are over the top cardio routines utilizing a combination of kicking, punching and heavy bag action. The personal trainers will get your blood pumping and body sweating. We work with all fitness levels and can help you reach your fitness goals.
Phone: 623-340-4579
Walmart
| | |
| --- | --- |
| | It's our mission to create opportunities so people can live better. We consider it our responsibility to make a positive impact in the communities we serve. Whether it's through the grants we provide to the thousands of organizations that share our mission or through the inspiring volunteer efforts of Walmart associates, we are passionate about helping people live better. One community at a time. |
******************** DOUBLE SPONSORS ********************

NextCare
Sometimes feeling great can't wait.
That's why there's NextCare® Urgent Care
At NextCare® Urgent Care, one of the nation's leading urgent care providers, we're there for you with quality health care you can trust when you need it the most. Daytime, evenings, weekends, holidays or after your doctor's office hours, our experienced, compassionate staff and health care providers offer same-day care in dedicated medical centers so you can get back to feeling better sooner.

Visit a NextCare® Urgent Care for:
Non-life threatening injuries and illnesses in adults and children
Experienced, board-certified medical providers and compassionate care when you can't see your doctor or don't have one
Reliable, cost-effective alternatives to the emergency room
Same-day care when you're visiting from out of town
NextCare® Urgent Care offers:
Technologically advanced urgent care centers
Online check-in and Wait at Home or Office convenience (WAHOO!™) convenience
Select vaccines, seasonal flu shots, physicals, digital X-rays, and lab services
On-site prescription dispensing in most locations, excluding Texas
Occupational medicine services, including testing, workers' compensation, on-site vaccinations and more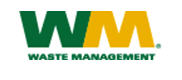 Waste Managment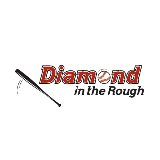 Diamond in the Rough
Diamond In The Rough is a baseball/softball training facility located at 13735 W Auto Dr., Suite 108 Goodyear, AZ 85338. We're putting the final touches on the facility and anticipate opening in March, 2013.


Our goal is to create a fun environment where players of all ages and skill levels feel welcome. Some of the things we offer are: 5 batting tunnels (2 of which offer real clay pitching mounds), automated ball return, one on one & group instruction, team conference room, limited snack/drink menu, and retail items available soon.

http://www.ditr-baseball.com/



European Wax Center
Prepare to strut. Glow. And feel fabulous.
We believe luxurious waxing isn't just for
the privileged. It's for everyone who wants
gorgeous skin, whenever they desire.

FIRST TIME GUEST?

ENJOY A COMPLIMENTARY WAX

Ladies can indulge in a brow, underarm
or bikini wax and gents can go smooth
with a free ear, nose or brow wax.

1468 N. Litchfield Rd
Goodyear, AZ
(623) 878-3929

Yogurtini
Yogurtini® strives to bring you only the finest frozen yogurts and toppings. With classic frozen yogurt flavors such as Classic Vanilla and Chelsey's Cheesecake, and new favorites like Mango, Green Tea Tart, Acai Tart, and Yogurtini's® Signature Blueberry Tart, we want your tastebuds to be continually excited. That's why you can find our extensive list of frozen yogurts rotating regularly, to feature 10-16 flavors in-store, every day.

Mix in as many toppings as you like, choosing from over 65 that we have available at our exclusive topping bar. We have everything you could dream of, including granola, fresh fruits, all your favorite candies and cereals, and specialty items including espresso beans, and even Sriracha hot sauce.

At Yogurtini® , we believe that no taste should be overlooked. That's why we've provided you with so many options. Unlimited possibilities are laid out in front of you, the rest is up to you.

Phone: 623-234-4988
******************** SINGLE SPONSORS ********************
Barro's Pizza
15475 W. McDowell Rd.
Goodyear, Arizona
85338


Barro's Pizza can only be described as an original combination of thick and fluffy crust, paired with a perfected tangy and sweet, spiced sauce - a Barro's Pizza family secret. Add generous amounts of the highest quality mozzarella for the flawless trifecta of pizza ingredients.

The Barro's Pizza family recipe goes back to when Grandma Angelina Barro was making pizza and pasta in her own home back in Italy. Her recipes were passed down through the generations and turned into what is today the family business that has committed itself to customer satisfaction and community relationships.

andy@barrospizza.com
Phone: (623) 842-6533
Mountain Ranch Family & Cosmetic Dentistry
17650 W. Elliot Rd. Suite A120
Goodyear, Arizona
85338


At Mountain Ranch Dentistry, your healthy smile is our top priority. Our entire team is dedicated to providing you with the personalized, high quality dental care that you want and deserve.

During your visit with us you will experience all that modern dentistry has to offer, including a comprehensive list of general, restorative and cosmetic dental services to meet the needs of the entire family.

We believe that quality care begins with mutual trust and understanding. Part of our commitment to those we serve includes providing information that helps them to make more informed decisions about their oral health needs. This website is a resource we hope you'll find both useful and interesting.

Please browse through our site and be sure to contact us us if you have any questions or would like to schedule an appointment.

We hope to see you soon,

Dr. Joel Rolfe and Team


info@mountainranchdentistry.com
Phone: 623-327-0231