2016 Greenville Little Leagues game schedule has now been posted. Click on "schedules" (left hand side of this page) to see when your favorite team is in action.
The 2016 calendar of events (registration dates, tryout dates, etc.) is now on this website. Click on "events" (left hand side of this page) and go to the appropriate month to see when registration and tryouts are. Registration begins the last day of February and tryouts are in mid March.
Click on "my site news" to read Commissioner's take on 2016 Hot Stove League Banquet. Also click on "my site news" to read about the ECU Pirate Baseball Banquet scheduled for February 6, 2016.
GREENVILLE LITTLE LEAGUES 2016 REGISTRATION INFORMATON
Registration Dates:
February 29-March 4 - 4:30pm-6:30pm,
March 5 - 9:00am-12noon
March 7-9 - 4:30pm-6:30pm
All registration days are at Elm Street Park - 1055 South Elm Street.
REGISTRATION MUST BE DONE IN PERSON. NO ONLINE, OR MAIL IN REGISTRATIONS WILL BE ACCEPTED.
CASH, CHECKS, OR MONEY ORDERS ARE THE ONLY FORMS OF PAYMENT ACCEPTED AT REGISTRATION.
Children who live or attend a school (enrolled prior to October of 2015 and this excludes home schools, cyber schools, sports-related schools, sports academies, or preschool or after school where a student participates outside of the primary school that the player is enrolled in.) within the area served by Greenville Little Leagues are eligible. Please certify in advance that you live or your child attends school within our league boundaries by e-mailing the child's address and the school the child attends to baawein@aol.com
Only a PARENT or GUARDIAN may register a child. The parent or guardian must bring the child's CERTIFIED BIRTH CERTIFICATE (no photocopies). Parent or guardian must also present proof of address. If a child resides outside the boundaries but attends school within the boundaries then school attendance shall be established and supported by a document indicating enrollment for the current academic year, dated prior to October 1, 2015. Documents which may be presented to prove school attendance are as follows: 1. Official/Certified school enrollment record 2. School issued report card or attendance record 3. Little League issued school attendance form completed by the principal, assistant principal, or administrator.
Children who were born by August of 2007 are eligible. Children who were born before May of 2003 are ineligible.
All players who register will make either a major or minor league team. Registration fee is $85. All or part of the registration fee may be waived for families who claim a hardship.
FOR FURTHER INFORMATION PLEASE DIAL 341-5680 OR E-MAIL baawein@aol.com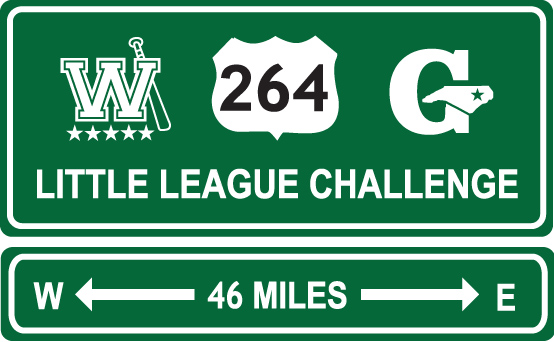 2016 Dr. Jimmie R. Grimsley Hwy 264 Little League Challenge Schedule
Commissioner's Challenge Schedule is at the bottom of this page. Scroll down to see it.
Games in Greenville at Stallings Stadium at Elm Street Park
Friday, April 1, 7pm - Host Lions Club (North State LL) vs. Breakfast Optimist (Wilson City LL)
Saturday, April 2, 2pm - Brown & Wood (Tar Heel LL) vs. Hwy 55 (Wilson City LL)
Saturday, April 2, 4:30pm - Carolina Windows & Doors (Tar Heel LL) vs. EB Sports (Wilson City LL)
Saturday, April 2, 7pm - Ross Orthodontics (North State LL) vs. BB&T (Wilson City LL)
Games in Wilson at Southern Bank Stadium
Friday, April 1, 7pm - EC Auto & Truck Center (Tar Heel LL) vs. North Carolina Baseball Museum (Wilson City LL)
Saturday, April 2, 10am - Physicians East (North State LL) vs. Greenlight (Wilson City LL)
Saturday, April 2, 12:30pm - Kiwanis (North State LL) vs. Farris & Farris (Wilson City LL)
Saturday, April 2, 3pm - NorthCare (Tar Heel LL) vs. Creech's Plumbing (Wilson City LL)
HOST TEAMS ARE THE "HOME" TEAMS FOR ALL 264 CHALLENGE GAMES.
THESE FOUR GAMES ARE THE FOUR GAMES IN THE 264 CHALLENGE BEING PLAYED IN GREENVILLE. THE 264 CHALLENGE IS SCHEDULED FOR APRIL 1 AND APRIL 2.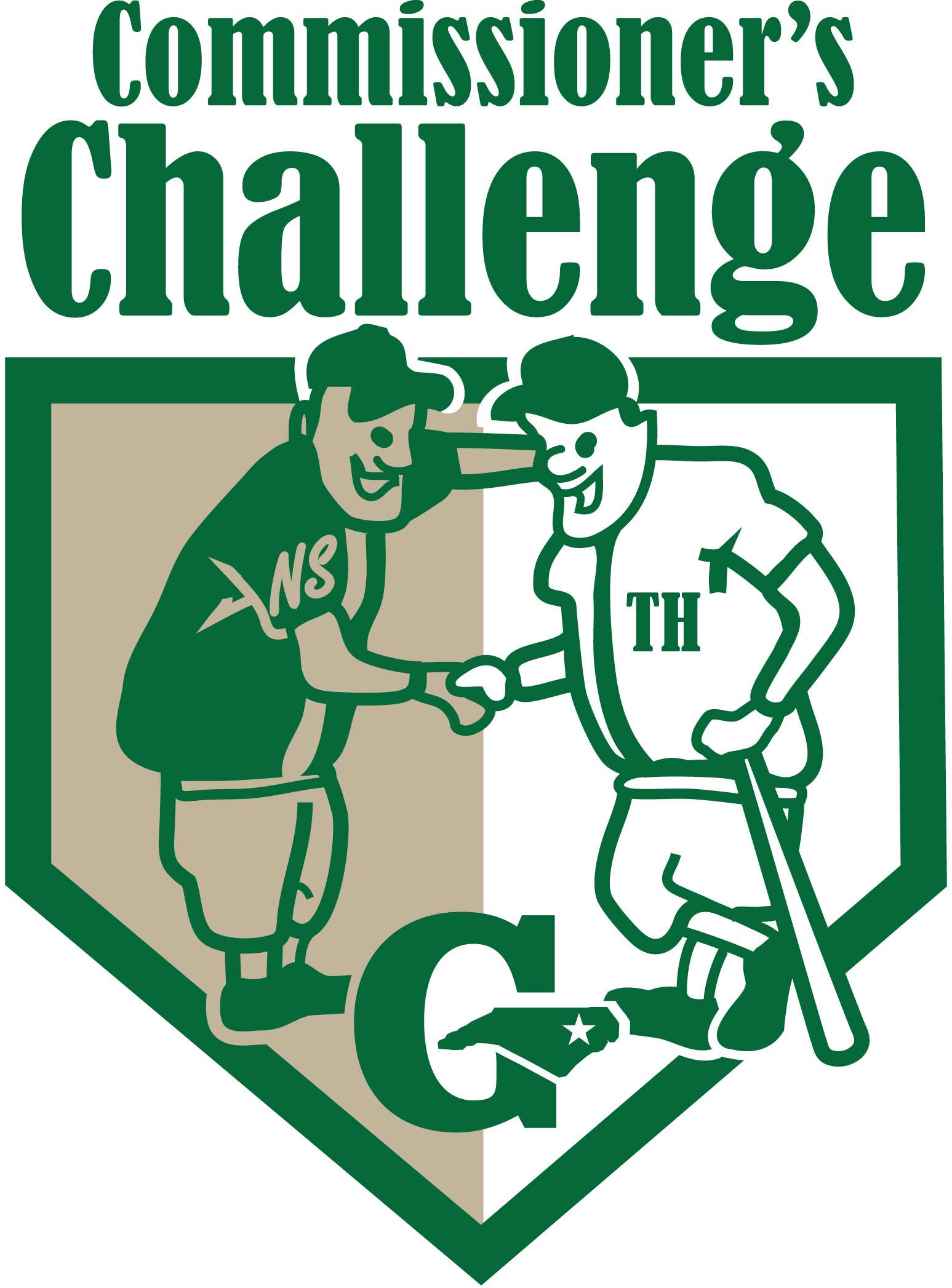 2016 COMMISSIONER'S CHALLENGE SCHEDULE
Wednesday, March 30 - 4:30 - Overton's vs. Eastern Plumbing
Wednesday, March 30 - 7:00 - Pepsi Cola vs. Optimist
Friday, April 1 - 4:00 - Coca Cola vs. BB&T
Saturday, April 2 - 10:00 - Jarman Auto Sales vs. Sylvan
Home team is listed first. All games at Elm Street.
This site contains information regarding Greenville's North State & Tar Heel Little Leagues.
For the most up to date information and announcements click on "my site news" which is located to the left of this message.
Little League Baseball is a long standing tradition in Greenville. North State Little League began play in 1951 while the Tar Heel Little League began playing three years later in 1954. Greenville Little Leagues currently has 16 major league teams (9-12 year olds). Eight of these teams play in the North State League and eight of the teams play in the Tar Heel League.
There is also a Minor League which began play in 1989 for children who do not make a Major League team. The Greenie League for 5-8 year old children began play in 2009. The Greenie League replaced the longstanding Big Fry-Small Fry program.
The Greenie League features some games played on regular Little League fields along with many of the teams being sponsored by local businesses. The Greenie League is co-sponsored by Greenville Little Leagues and Greenville Recreation and Parks Department.
All Little League games are played at Elm Street Park, the Perkins Complex (Kiwanis & VFW Fields) and Guy Smith Little League Field.