Grand Mesa Little League: Contact Us
Wednesday, April 13
PHONE NUMBER: 970-242-6951
PHYSICAL ADDRESS:
518 28-3/4 Road
Grand Junction, CO 81501
MAILING ADDRESS:
P.O. Box 1744
Grand Junction, CO 81502
FOR RAIN OUT INFORMATION:
The quickest way is the website.
(970) 242-6951
Please DO NOT call before 4pm.
We will not make ANY decisions until 4:00. At that time we will put a message on the phone and the website will be updated with the information.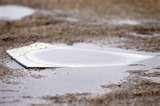 Rain Out/Call or Check Home Page on Website