Groveport Fighting Fish Swim Team: Welcome
2014 Summer Swim Team
Sign-ups
Saturday, April 26, 2014 from 11am-1:30pm in Lock 22
and
Saturday, May 17, 2014 from 11am-1:30pm in Ohio Room
(Swim and Apparel Company with be onsite )
Where: Groveport Recreation Center / Groveport Aquatic Center
7370 Groveport Road, Groveport, OH 43125
Recreation Center Office: 614-836-1000
Please see the Team Downloads tab to print off all the forms that you will need to register for the 2014 Summer Season

WHO ARE THE FIGHTING FISH?
The Groveport Fighting Fish are a competitive summer swim team, which consists of swimmers from the ages of 5 to 18 years of age. The team competes in six regular season swim meets and two league-sponsored invitational meets in the months of June and July including a season ending Championships. The Fighting Fish are members of the Tri-County Aquatic League, which consists of eleven other swim teams from the Bexley, Newark, Lancaster, Pickerington, Canal Winchester, Pataskala and Southeastern Coulumbus areas. The league has been developed and maintained through a commitment of teamwork and sportsmanship since the early 1970's. Each year, over 1000 swimmers compete across the league.

The Fighting Fish pride themselves on a history of great swimmers, outstanding facilities, and an overall dedication to self-improvement. The program provides a structured practice schedule, a dedicated parents organization, and a successful coaching staff.

Need more information?
If you are interested in more information about our team please feel free to contact Claudia McFarland at 804-704-1180.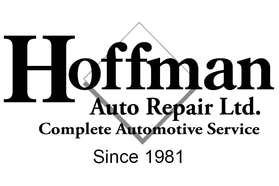 Sponsored By