Groveport Fighting Fish Swim Team: Welcome
2016 GFFST Junior Coaching Application
The 2016 GFFST Junior Coaching Application is available on the website to download. If you meet the requirements below, please print out the application and bring to registration on May 14.
• Minimum age of 13 years old at start of season (as of June 1, 2016)
• Must be a member of the Groveport Fighting Fish Swim Team
• This is an unpaid volunteer position (Please NOTE: This does not take the place of parents or families volunteering for credits.)
• Commitment to assist with coaching at a minimum of 2-3 swim practices a week as set by Head Coach/s
• Commitment to assist with coaching at a minimum of 2 swim meets in season & Champs for 10 and Under (Thursday, July 21st)
2016 Registration: Save the Date~May 14th
In person registration and swim suit fitting will be held at the Groveport Recreation Center on May 14th. We are only doing one day of in person registration. If you can't make it this day you can download the forms and mail them to Claudia McFarland along with payments. Forms will be available to download on April 4th. Hope to see you all there!
Registration Day: Saturday, May 14th
Registration Time: 9am to 3pm-lock 22 room (small room up front)
Swim Suit Fitting: 10am to 2pm-Ohio Room towards the back of Rec Center (someone from registration can point you in that direction)
CANDY! CANDY! CANDY!!!
We are accepting candy donations during our registration for the swim team. This candy will be used to give the swimmers from the coaches as incentives for working hard during practices. Please do not bring anything that melts (chocolate) and please consider those with braces.
~~~~~~~~~~~~~~~~~~~~~~~~~~~~~~~~~~~~~~~~~~~~~~~~~~~~~~~~~~~~~~~~~~~~~~~~~~~~~~~~~~~~~~~~~~~~~~
COMMUNICATION TOOLS:
Email~gffswimteam@gmail.com
Find us on Facebook~Groveport Fighting Fish (send request to join group)
Remind App~Download this free app on your phone. Receive a quick reminder about important information. You can not respond to these reminders. To join Text Code 81010 and in the messages write @gffst15. Downloadable instructions are available under Team Downloads, called Remind Instuctions
~~~~~~~~~~~~~~~~~~~~~~~~~~~~~~~~~~~~~~~~~~~~~~~~~~~~~~~~~~~~~~~~~~~~~~~~~~~~~~~~~~~~~~~~~~~~~
WHO ARE THE FIGHTING FISH?
The Groveport Fighting Fish are a competitive summer swim team, which consists of swimmers from the ages of 5 to 18 years of age. For safety reasons swimmers MUST be able to swim the length of the pool unassisted. The team competes in six regular season swim meets in the months of June and July including a season ending Championships. The Fighting Fish are members of the Tri-County Aquatic League, which consists of eleven other swim teams from the Bexley, Newark, Lancaster, Pickerington, Canal Winchester, Pataskala and Southeastern Columbus areas. The league has been developed and maintained through a commitment of teamwork and sportsmanship since the early 1970's. Each year, over 1000 swimmers compete across the league.

The Fighting Fish pride themselves on a history of great swimmers, outstanding facilities, and an overall dedication to self-improvement. The program provides a structured practice schedule, a dedicated parents organization, and a successful coaching staff.

Need more information?
If you are interested in more information about our team please feel free to contact Susannah Turner-President of Parent Board at gffswimteam@gmail.com.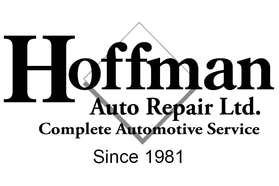 Sponsored By