G.O.A.L.S. Athletic League/Lady Rangers: Welcome
Spring 2016 Registration Now Open!
G.O.A.L.S. Athletic League

Girls ASA Fast-Pitch Softball League of Queens
Home of the Queens Lady Rangers College Bound Program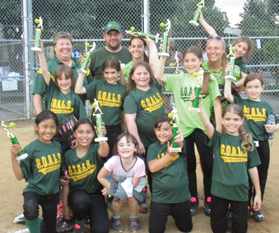 2015 Minor/Rookie Div. Champions
Register Now For Spring 2016-Click On Secure Link Above
Spring 2016 Registration Now Open
2016 Season Plans To Be Bigger, Better & More Exciting Then Ever!
4 New Divisions

Rookie Coach/Player Pitch Division Added


Extended Game Time in the Future Stars Division

Major Divisions age increase to 15 to give more girls opportunity to continue to play.

Automatic Membership into the Goals Indoor Training Center Included.

New Goals Scholar-Player Recognition

Goals Lady Ranger All-Star Summer Team Tryouts Added for Lower Age Levels.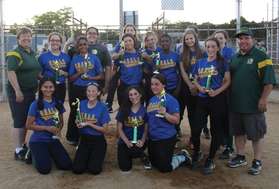 2015 Major Div. Champs
Monday, September 8
G.O.A.L.S. in the News and On TV
Watch the Goals Lady Rangers 16U team on the Currents/ Net TV channel. They were featured on Sept 2nd as the feature of the day! Thanks to Jim Mancari for a fantastic feature.
Sunday, March 23
2014 High School Rosters Include the Most Goals Players Ever!
CONGRATULATIONS
TO THE GOALS HIGH SCHOOL
CLASS OF 2014

Close to 60 Goals Athletic League players make up the 2014 JV and Varsity rosters through out Queens. Two of the best local softball highschools' JV rosters include over 50% of Goals players. Congratulations to all our Goals players on their success this spring. Good luck on your spring season. We are proud of you!
The Goals Way Works!
Tuesday, March 25
G.O.A.L.S featured in Fresh Meadows Life community magazine!
Handout:
Articles
Sunday, April 6
2014 Pitch-In for Parks and Sliding Clinic