Gilbert National LL: Welcome

!!!GNLL Fundraiser!!!
at Someburros San Tan Location
2597 S Market Street
Gilbert, AZ
Thursday June 16, 2016 from 9am - 9pm
Dine in or Take Out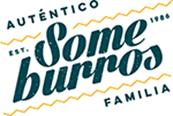 Meet Your 2016 GNLL All-Stars!!
9-10 Team
Tyler Steil
Cade Olsen
Amado Santiago
Zach Wisniewski
Sam Oneal
Trey Olchawa
AJ Diaz
Cole Gavigan
Jonnie Koperud
Luke Lobocki
Hayden Clegg
Troy Breazeale
Anthony Contadeluci
10-11 Team
Brett Cornell
Jayden Minarcik
Mason Hamon
Zachary Chester
James Stringham
Kyree Gatewood
Thomas Vogiatzis
Jacob McCullough
Curren Gentry
Carson Brown
Brenden Olmstead
Crew Cascaes
John David Ramirez
11-12 Team
Sam Chapman
Griffin Cleasby
Max Crupper
Dylan Deluca
Zachary Feeder
Logan Girard
Zachary Goebel
Gavin Goetz
M.J. Gorgia
John Kanner
Matthew Vickers
Dylan Walker
Zach Zwashka
Congratulations!!!!
Schedules will be posted at the District 14 Website
Spring Schedule has been Published
---
Congratulations to the 2016
All-Star Managers
11-12 Team - Ron Goetz
10-11 Team - Jim Stringham
9-10 Team - Scott Steill
8U Machine Pitch - Darren Berg
---
The Challenger League:
The East Valley's Adaptive Baseball League
If you know a child with special needs who would like to play Little League Baseball but those needs limit them from playing on a traditional team, Desert Ridge Little League has a league for them!
It is the Challenger Division. Challenger Baseball is a division of Little League International Baseball.
It is an adaptive baseball program specifically designed to meet the needs of players ages 4-22 with physical or developmental challenges. The league is open to all East Valley residents.
Feel free to contact them for more information by clicking here


---
2016 Board Members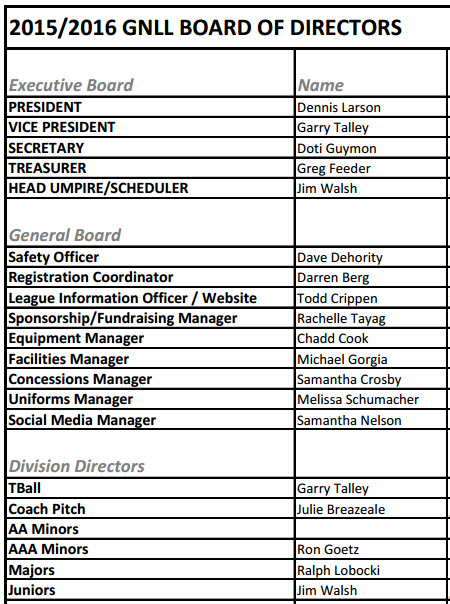 ---
For Game Schedules, Scores and Standing, please follow the link below
Familiarize yourself with the rules. Follow the link below
Please check the
calendar
for important dates.
There are some changes to how Little League determines League Age for the 2015 Season Please follow the link below
Little League International has placed a moratorium on composite bats
For a list of approved bats click
here
---
Promote your business!
Become a scoreboard advertiser or hang a banner at the field!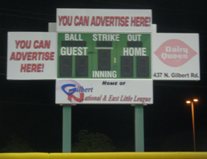 For more information, contact Greg Feeder, Sponsorship Director @ gfeeder@cox.net
---
Buffalo Wild Wings donates 10% of your bill to GNLL if you mention that you are involved with Gilbert National Little League!
---
Check out our Facebook page for additional updates and details
Questions, please contact GNLL @ gnll-Dennis@cox.net