Gilbert National LL: Welcome

Game Schedules Posted!!!
Opening Day Currently Scheduled September 19, 2015
T-Ball - $60
Coach Pitch $85
All Kid Pitch $135
10U (AAA)
12U (Majors)
15U (Juniors)
---
We would like to thank the outgoing board for their time and service to help make this a great league for the children.
Thank you.
---
We would also like to Welcome and Introduce the new 2016 Board Members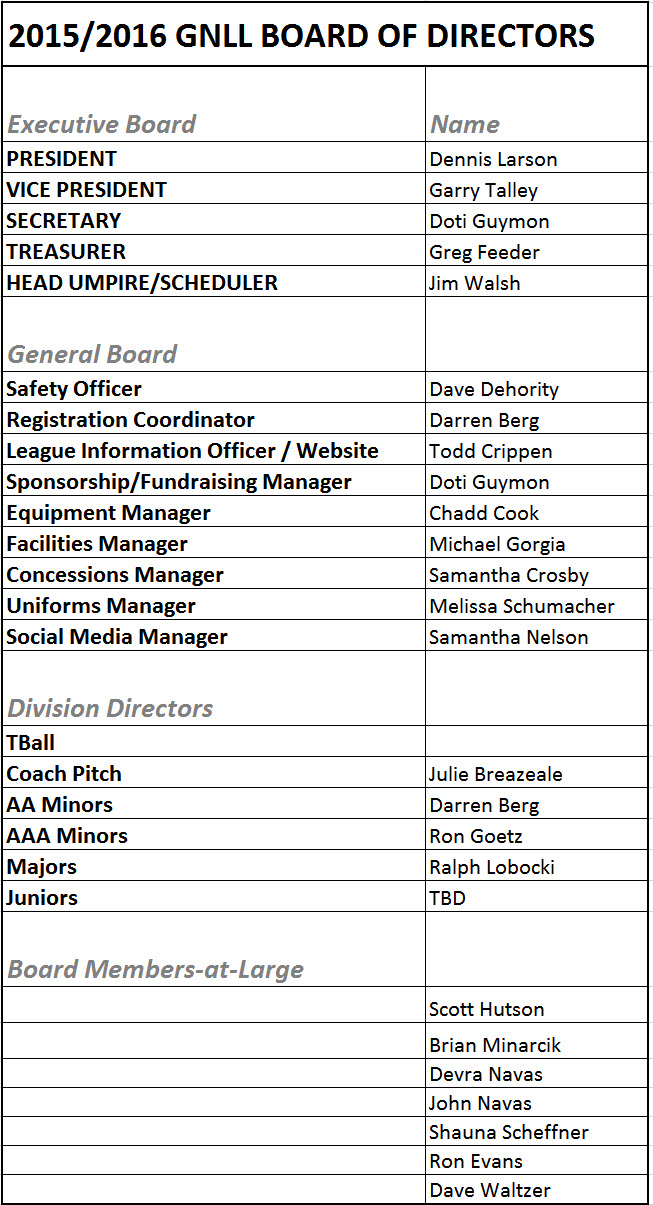 ---
For Game Schedules, Scores and Standing, please follow the link below
Familiarize yourself with the rules. Follow the link below
Please check the
calendar
for important dates.
There are some changes to how Little League determines League Age for the 2015 Season Please follow the link below
Little League International has placed a moratorium on composite bats
For a list of approved bats click
here
---
Promote your business!
Become a scoreboard advertiser or hang a banner at the field!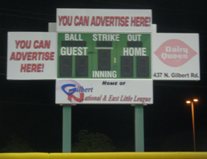 For more information, contact Greg Feeder, Sponsorship Director @ gfeeder@cox.net
---
Buffalo Wild Wings donates 10% of your bill to GNLL if you mention that you are involved with Gilbert National Little League!
---
Check out our Facebook page for additional updates and details
Questions, please contact GNLL @ gnll-Dennis@cox.net