10th Anniversary of Glendale Basketball.com: 1998-1999 Season Review
____________________________________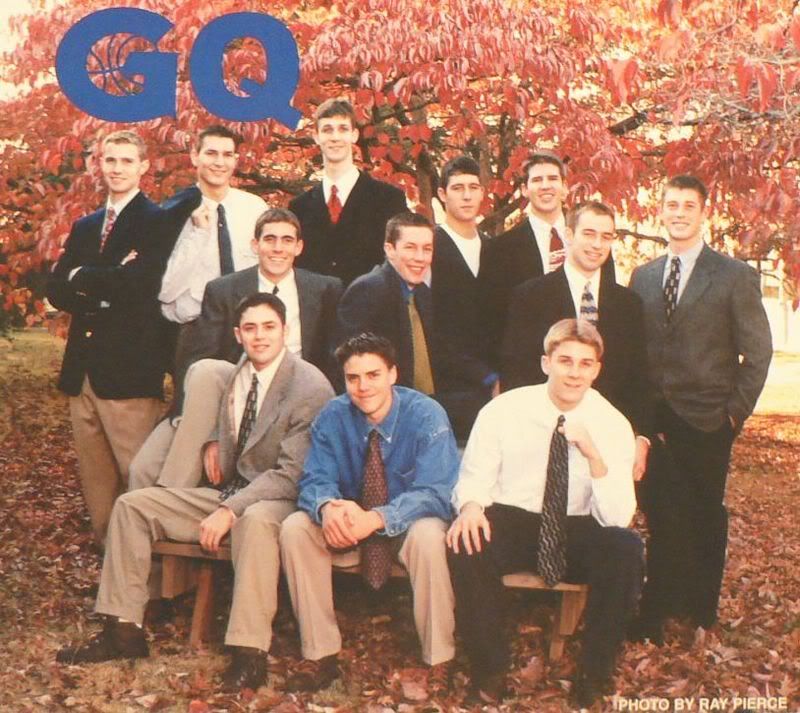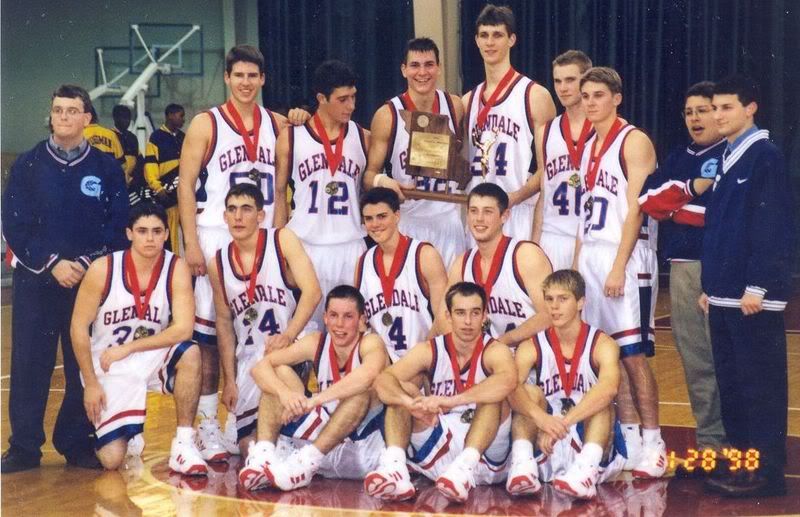 27-3
RANKED AS HIGH AS 27TH IN AMERICA!
RANKED #1 IN MISSOURI CLASS 4-A!
RANKED #1 IN MISOURI BY USA TODAY!
UNDEFEATED 10-0! - OZARK CONFERENCE
CHAMPIONS!
CLASS 4A, DISTRICT 12 CHAMPIONS!
53RD ANNUAL GREENWOOD BLUE & GOLD
BLUE DIVISION CHAMPIONS!
13TH ANNUAL ZIZZER CLASSIC CHAMPIONS!
15TH ANNUAL BASS PRO SHOPS
TOURNAMENT OF CHAMPIONS
RUNNER-UP
Tournament of Champions Champs St. Raymond's
posing for photo with T Of C Runner-Up
Glendale Falcons!

Game # 909 / Glendale Vs. North Little Rock
Game # 910 / Glendale Vs. West Plains
Game # 911 / Glendale Vs. Lawrence County
Game # 912 / Glendale Vs. Fordham Prep
Game # 913 / Glendale Vs. Francis Howell
Game # 914 / Glendale Vs. Lafayette
Game # 915 / Glendale Vs. Lincoln Prep
Game # 916 / Glendale Vs. Mansfield
Game # 917 / Glendale Vs. Ozark
Game # 918 / Glendale Vs. Lebanon
Game # 919 / Glendale Vs. Logan-Rogersville
Game # 920 / Glendale Vs. Hillcrest
Game # 921 / Glendale Vs. Central
Game # 922 / Glendale Vs. Paintsville
Game # 923 / Glendale Vs. Socastee
Game # 924 / Glendale Vs. St. Raymond's Prep
Game # 925 / Glendale Vs. Carthage
Game # 926 / Glendale Vs. Jefferson City
Game # 927 / Glendale Vs. Joplin
Game # 928 / Glendale Vs. Kickapoo
Game # 929 / Glendale Vs. Parkview
Game # 930 / Glendale Vs. Hillcrest
Game # 931 / Glendale Vs. Central
Game # 932 / Glendale Vs. Kickapoo
Game # 933 / Glendale Vs. Joplin
Game # 934 / Glendale Vs. Parkview
Game # 935 / Glendale Vs. Joplin
Game # 936 / Glendale Vs. Parkview
Game # 937 / Glendale Vs. Hillcrest
Game # 938 / Glendale Vs. Troy