Glacier Knights: Welcome
Season Starts on April 6th Columbia fall high school Come support your knights!!!!
Glacier Knights are a 11 man semi pro football team that repesents the flathead valley and is apart of the Rocky Mountain Football League (thermfl.com). This league consist of 25 teams spread though 5 different states. Come play for your Glacier Knight in the 2013 season and repesent for your flathead valley...
Glacier Knights practice sat. 16th 2013 outside off fields off whitefish stage rd 2pm bring cleats and helmets be ready to hit.
Sign Ups Are Now
Please Contact Dre Wilson 406-261-7378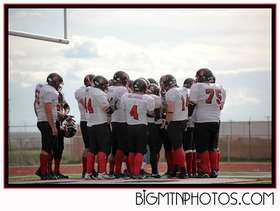 Come Joins Us For 2013!!!