GJ Blackout: My Site News
Monday, June 1
2015 Highlights
The 2015 season was certainly an enjoyable one. We had a strong group of girls in all three age groups. We played well in the local tournaments and also represented very well in the Durango and Denver tournaments. Our 8th graders are now ready to be competitive high school players and we wish them the best. Looking forward to next season! Please see our Facebook page for several awesome photos of our girls!
Sunday, June 1
2014 Tournament season
It was an enjoyable 2014 season for the GJ Blackout and each and every girl improved their basketball skills. After several tournaments during the 2014 season and many, many practices, the 8th graders are now considered high school freshmen and should do well on their high school teams. Several 7th graders and a couple 6th graders also were a part of GJ Blackout this year which will be great for next year since they will be experienced and leaders of the team. Looking forward to the next tournament season!
Tuesday, April 30
GJ Blackout 2013 Season Highlights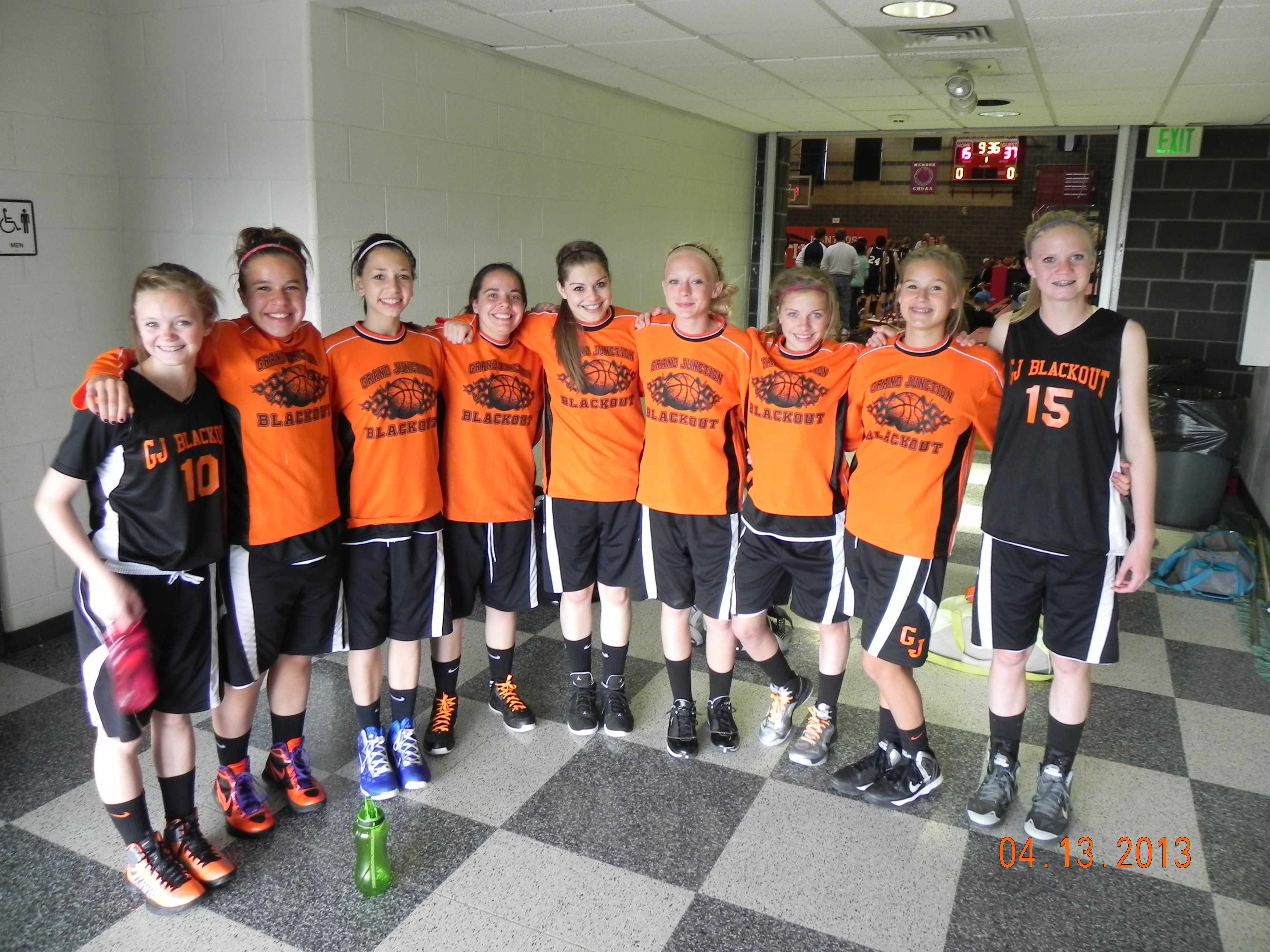 Our 2013 season was filled with good times, learning the essential skills of basketball and our fair share of wins. Every one of our players was a big part of our success this year and the improvement of each of them throughout the season was impressive. We participated in 5 tournaments and ended the season with an overall record of 11-7. Of the 5 tournaments, we had one tournament championship, three 3rd place finishes and one tournament where we participated in round robin action only. Our team excelled at defense all year and held the opponents to an average of 19 points a game with only two teams scoring above 30 points (35 and 32). Our offense struggled at times but we had a few big offensive games. We scored an average of 28 points a game. GJ Blackout was the most active of all the local teams, in both practice and tournament participation. For the 8th graders, it will be exciting to see the girls continue to improve throughout the summer and in high school. The 7th graders need to keep working hard this summer and in the AAU season and we will see them back for the 2014 season!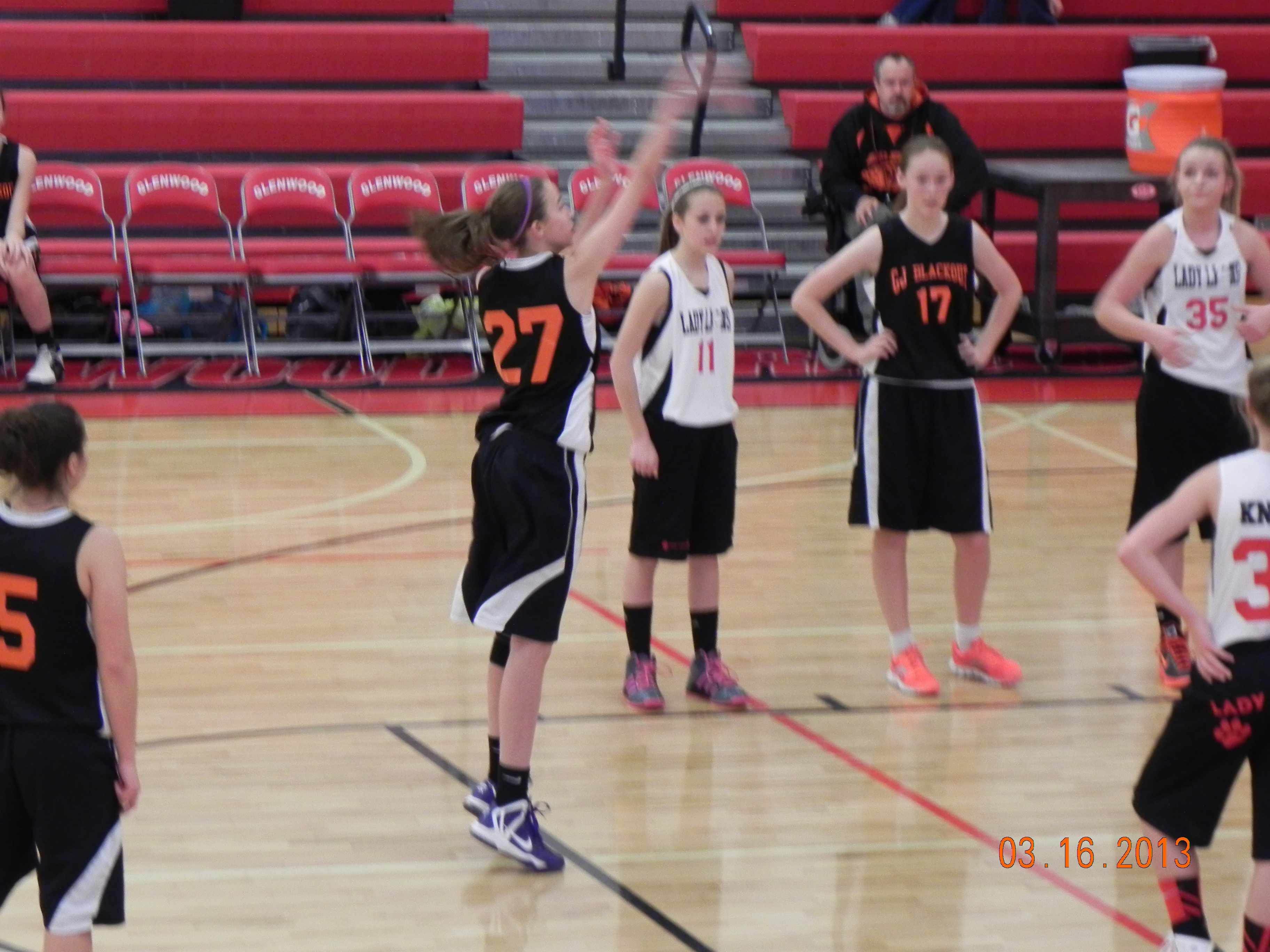 Tuesday, January 1
Let's get ready for the 2013 tournament season! Practice will start in mid to late January 2013.
Friday, June 8
2012 GJ Blackout