GJ Blackout: Welcome
GJ Blackout - Basketball stars of the future
GJ Blackout is a girls basketball team based on the Western Slope in Grand Junction, Colorado. The team is comprised of talented middle school aged girls. The team plays in tournaments throughout the Western Slope and occasionally in a few other tournaments in places such as Denver and Colorado Springs. The philosophy of the GJ Blackout is not necessarily winning games or tournaments but to improve individual player skills and to prepare them for high school basketball. Winning games is a bonus and we have our fair share of success!
There are very little costs of being a member of GJ Blackout since the uniforms and some of the tournament fees are paid by sponsors.
Feel free to browse our web pages and view our photos.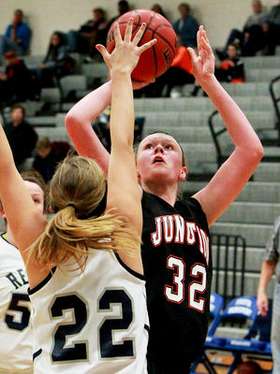 Tori Catlett, GJ Blackout 2012