GIRARD ALUMNI
*** G I R A R D *** A L U M N I *** (click here or on picture to enter section for more info)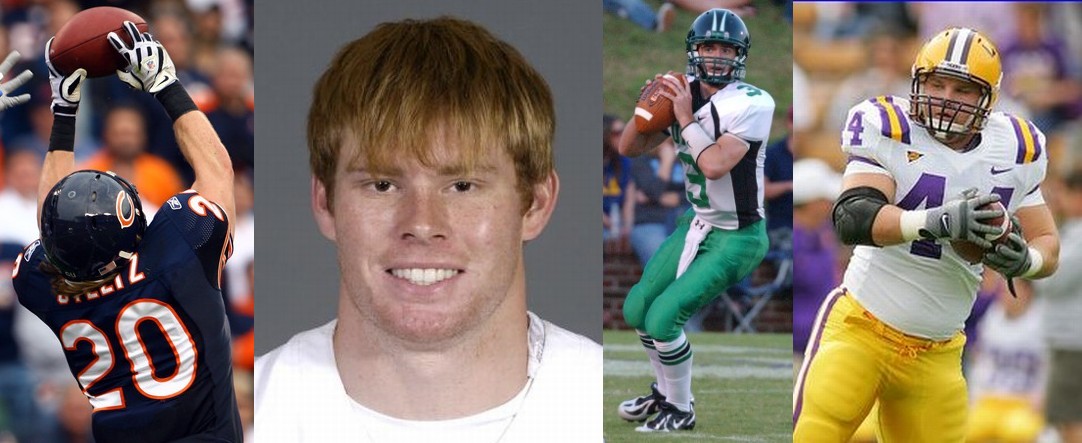 GIRARD ALUMNI IN PROFESSIONAL & COLLEGE ATHLETICS (click on pic)

Craig's First NFL Interception!
Wednesday, January 7
Girard Alumnus: * CRAIG STELTZ * (LSU / NFL Chicago Bears)
Former Girard Viking, Rummel HS Raider - and former LSU All-American Safety Craig Steltz - is making headlines as he completed his third NFL season for the 2010 NFL North Champion Chicago Bears. In Season 1, Craig got his first professional interception vs the Detroit Lions on his own goal line, returning it for 44 yards.
Craig has undoubtedly set many firsts for a former Girard athlete, including:
First AP Football All American
First to be drafted in the NFL
First to make an NFL interception and blocked punt
NOT the first to be a BCS National Champion (that goes to his brother Kevin, who also played for LSU - and Girard!)
Steltz, while at LSU, was one of the Division 1 leaders in interceptions and is made a name for himself among CBS and ESPN commentators as one of the hardest hitting defensive players on the nation's best Tiger defense and a Thorpe Award finalist for the nation's best defensive back. LSU (and Craig) went on to demolish the Ohio State Buckeyes in the BCS National Championship Game in the Superdome in January!
Craig was also a unamimous ALL-SEC First Team selection, Walter Camp First Team ALL-AMERICAN and the Big One - AP FIRST TEAM ALL-AMERICAN! In addition, he was selected All-American by the FWAA-Writers, Sports Illustrated, ESPN, CBS Sports, College Football News, Rivals.com, and Scout.com. He represented LSU in the Senior Bowl.
The National Championship victory matches that of another former Girard Viking, Craig's brother Kevin Steltz, who won the National Championship at LSU as a fullback in 2003 vs the Oklahoma Sooners.
....More Information on Craig Steltz
Tuesday, January 27
Girard Alumnus: * DANIEL GRAFF * (LSU Football)
Dan Graff has been the face of LSU Football Special Teams his entire career at LSU, whether it's making TD saving tackle or blowing up an opponent on a block. His huge hit in 2011 Cotton Bowl vs Texas A&M was replayed several times and commented on by the announcing team.
This was a common occurrence in LSU games over his career, and has resulted in being a key factor in LSU's current run of BCS National Championships and Bowl victories. Girard wishes Dan well and congratulates him on his contributions to Girard, Rummel and LSU.
#43 Daniel Graff

| | |
| --- | --- |
| Position: | Safety |
| Height: | 6'0" |
| Weight: | 177 lbs. |
| Class: | Senior |
| Experience: | 3 Letters |
| City/State: | Metairie, La. |
| High School: | Rummel HS |
| Other College: | New Orleans |
| Major: | Interdisciplinary Studies |
| Born: | 11/13/1986 |

Daniel Graff Bio

Courtesy: LSUsports.net
Release: 01/25/2011

CAREER
A hard-hitting defensive back who has developed into LSU's top playmaker on special teams coverage ... Played in 39 games with no starts in four years with the Tigers ... Played in all 13 games for the Tigers on special teams from 2008-10 ... Had the unique role of player-coach in 2010 ... Would practice with special teams during the early part of practice then help assist the scout squad defense during the team portion of the workout ... Three-year letterwinner ... Granted a sixth year of eligibility by the NCAA in February of 2010 ... Began his career as a walk-on but earned a scholarship after two years with the program ... Originally signed a partial scholarship to participate in track at Louisiana-Lafayette in 2005 ... Was only in school for a week when Hurricane Katrina destroyed his families' home in Metairie ... Left Louisiana-Lafayette and returned to Metairie following the hurricane to help rebuild the family home ... Never returned to Louisiana-Lafayette, instead enrolling at the University of New Orleans in the fall of 2006 ... After a year at UNO, transferred to LSU in August of 2007 where he earned a spot on the football team as a walk-on ... Graduated from LSU in December of 2010 with a degree general studies.

SENIOR SEASON (2010)
Served as a player-coach during the season, coaching the special teams units ... Played in all 13 games with no starts in what was his second senior season with LSU ... A punishing hitter on special teams who led the Tigers with 18 tackles in 2010 ... Had four special teams tackles in win over Ole Miss ... Had three special teams tackles vs. West Virginia and Florida.

SENIOR SEASON (2009)
Tremendous special teams starter who saw action in all 13 games, recording seven total tackles ... Registered the first blocked punt of his career against Tulane, and it marked LSU's first blocked punt since Oct. 7, 2006 at Florida ... The blocked punt set up a short field for LSU at the opposing 28-yard line and led to the Tigers' first score ... Committed a season-high three tackles in the win over Vanderbilt ... Voted a team captain for the Louisiana-Lafayette game ... Recipient of the team's Butch Duhe Award at the annual banquet, which goes to a player who demonstrates character, unselfishness and commitment.

JUNIOR SEASON (2008)
Made his mark on special teams, playing in all 13 games ... Ranked among the team leaders in special teams tackles with 11 to his credit ... Capped season with a two-tackle performance in win over Georgia Tech ... Named LSU's Special Teams Player of the Week against Tulane ... Recorded a pair of tackles in his first game in an LSU uniform vs. Appalachian State ... Other top performances on special teams came against Mississippi State and Troy as he finished with a pair of tackles in both of those contests.

SOPHOMORE SEASON (2007)
Did not see any game action in what was his first year with the Tigers ... Joined the LSU squad in August of 2007 as a walk-on ... Made an immediate impact with the Tigers as he intercepted two Ryan Perrilloux passes during scout team work in his first practice in an LSU uniform.

REDSHIRT FRESHMAN SEASON (2006)
Spent 2006 as a regular student at the University of New Orleans.

FRESHMAN SEASON (2005)
Spent just one week at Louisiana-Lafayette on a partial track scholarship before returning to Metairie due to destruction caused to family home by Hurricane Katrina ... Never returned to Louisiana-Lafayette, instead enrolled at the University of New Orleans in the fall of 2006.

HIGH SCHOOL
Two-sport letterwinner who earned all-district honors in football and all-state honors in track as a senior ... Captain of the track team his senior season ... Registered a personal-best of 10.48 in the 100-meter dash ... Coached in high school by Jay Roth.

PERSONAL
Full name is Daniel Michael Graff ... Goes by Dan ... Born on Nov. 13, 1986, in Metairie, La. ... Parents are Dave Graff and the late Ann Graff ... Has one brother, Mitch.

CAREER HIGHS
Total tackles: 4 vs. Ole Miss, 2010
Tackles for loss: 0
Sacks: 0
Interceptions: 0

GRAFF'S CAREER DEFENSIVE STATISTICS

2006

Redshirt Season (student at Univ. of New Orleans)

2007

0-0

0

0

0

0-0

0-0

0

0

0-0

0

0-0

2008

13-0

6

5

11

0-0

0-0

0

0

0-0

0

0-0

2009

13-0

1

6

7

0-0

0-0

0

0

0-0

0

0-0

2010

13-0

10

8

18

0-0

0-0

0

0

0-0

0

0-0

Totals

39-0

17

19

36

0-0

0-0

0

0

0-0

0

0-0
Graff delivers special effort at LSU
Slight sophomore makes big impression
Monday, October 06, 2008
By James Varney
Staff writer
BATON ROUGE -- The U.S. Postal Service has nothing on Daniel Graff. Mail deliverers battle mere elements, but Graff has soldiered through personal anguish and Hurricane Katrina to make a name for himself with No. 4 LSU (4-0, 2-0 Southeastern Conference).
With two tackles in LSU's 34-24 victory against Mississippi State on Sept. 27 at Tiger Stadium, Graff has four (two solo) stops for the season, and the sophomore has cemented himself along with freshman linebacker Ryan Baker as one of the big hitters on the Tigers' special teams.
But Graff's talent has been a secret only to the public, not his teammates or coaches. On his first day at practice last year, the walk-on from Rummel intercepted two passes from former LSU quarterback Ryan Perrilloux and on kickoff coverage stood his ground after a violent, full-speed collision with fullback Quinn Johnson that drew appreciative ooohs and aaahs from players on the sideline.
Johnson, then a junior and a returning letterman, is listed on the roster at 6 feet 2, 262 pounds. Graff weighs in at 5-11, 171. Coach Les Miles said he gathered his assistants immediately afterward and said: Who is this kid?
Perrilloux was less enthused, Graff said. "He came up to me and told me I needed to chill, that I was just on the scout team, and I said, 'Hey, I'm just trying to make a name for myself,' " Graff said. That chance had been a long time coming.
Graff played cornerback in 2005, his senior year at Rummel, and did it well, Raiders Coach Jay Roth said. But at 155 pounds and little experience as a junior, Graff got no real college football offers. "I told the coaches, 'Don't be deceived by his size,' but they were," Roth recalled. "He was just a light, skinny kid, but he sure could run."
Recruiters also overlooked the 10.48 Graff clocked in the 100 at Rummel, so he wound up at Louisiana-Lafayette on a partial track scholarship. Katrina slammed Louisiana one week later, and a tree nearly totaled his Metairie house across the street from St. Philip Neri School. Graff left school and returned home.
There he and his older brother, Mitch, who also had played at Rummel and was close friends with Kevin Steltz (a former Raider and later an LSU standout), helped their father, Dave, rebuild. Or, more accurately, Daniel and Mitch rebuilt their father's house. He had been diagnosed with prostate cancer in 2002, a tumor found when he went for a checkup after his wife, Ann, had died with breast cancer.
That and foot surgery made the heavy repairs impossible for Dave Graff. It also created a hole in Daniel Graff's football career: His father has yet to see him play at Tiger Stadium. Dave Graff did go to LSU's 28-24 victory against Florida on Oct. 6 in Baton Rouge, when Daniel was part of the punt-block unit that never took the field.
"He's a terrific kid, and I'm extremely proud of him because he's done what he's done pretty much on his own," David Graff said. "There's a lot of people who wonder what he's doing out there, but the kid's got the heart for it."
Actually, Daniel Graff said he wasn't sure he did have the heart. Though he intended to return to ULL, he wound up instead in the fall of 2006 enrolled at UNO. "I meant to go back, but I'd kind of gotten out of shape working around the house and not running, so I just decided to be a regular student," he said. "But there wasn't much going on there at the time, and I found it kind of boring."
He decided to give athletics one more shot and called Roth for help. Roth agreed to call Sam Nader, who directs football operations at LSU and is in charge of walk-ons. "I called Coach Nader, and I told him I had a kid who was in the mold of Kevin Steltz," Roth said. "Well, I don't make that call very often, and I don't usually compare people to Kevin Steltz, so when I did I think Coach Nader was interested." (Kevin Steltz is another Girard Viking alumnus)
There still were two hurdles. Graff didn't have enough credits to transfer to LSU, and he had missed the traditional January tryouts for walk-on players. So he studied all summer, got the nine credits he needed, and asked Roth to call Nader again. Nader reluctantly agreed, and when classes began Graff was allowed to practice. A few hours later, Miles was huddling with his staff. "You noticed his speed, too, which was just blurring," Miles said.
Graff noted proudly that both of his interceptions involved his making a move on Perrilloux's throws, and that the smash with Johnson, a starting fullback whom most Tigers regard as basically an animate boulder, wasn't planned. "I didn't know who Quinn Johnson was then, and I just wanted to make sure I didn't get laid out on the play, so I hit him as hard as I could," Graff said. "I had a really good first day."
Roth said he wasn't surprised by the celebratory e-mail Graff sent him after that debut. Miles and Roth cited Graff's desire to be a playmaker. "He's not the kind of kid who's going to be happy just to be there," Roth said.
But, in fact, Graff is elated to be there. Though everything about LSU's game against Appalachian State on Aug. 30 at Tiger Stadium seemed weird, with the kickoff at 10 a.m. because of Hurricane Gustav's approach, Graff said it felt just fine to him (LSU prevailed 41-13). "I got goose bumps walking down the hill before the game," he said. "It's just such an honor to be lining up with these guys."
Dave Graff said the honor is felt by the family, too, even if they're not in the stands.
"He knows his mama is watching him," he said.
. . . . . . .
James Varney can be reached at jvarney@timespicayune.com or 504.826.3413.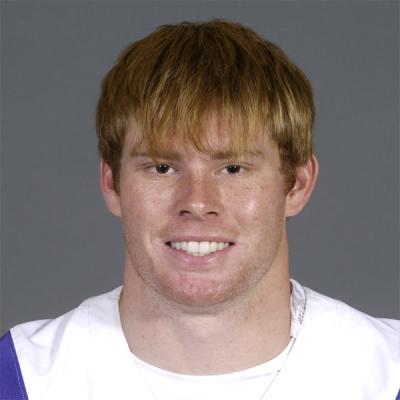 Daniel Graff (GIRARD / Rummel HS / LSU)
Wednesday, January 7
Girard Alumnus: * SCOTT BUISSON * (Arkansas-Monticello)
Scott Buisson, QB (Arkansas-Monticello)
Former Girard Viking (and Rummel HS Raider) QB Scott Buisson is now starring at Quarterback for the University of Arkansas-Monticello.

Draft Scout Scott Buisson News

11/14/08 - 2008 GULF SOUTH OFFENSIVE PLAYER OF THE YEAR: Arkansas-Monticello quarterback Scott Buisson is among the individual award winners for the second straight season, earning this year's GSC Offensive Player of the Year after claiming Freshman of the Year accolades in 2007. Buisson is the third UAM honoree in six years, following Boll Weevil signal-caller Cory Allred who won in 2003 and 2004. He is also the sixth straight quarterback to win the award. The Metairie, LA native is the first sophomore to take home the award since 1999 when Arkansas Tech quarterback Josh Price shared laurels. Buisson led UAM to its best season since 2000, ranking second in the GSC in total offense (365.4) and having a hand in 37 total touchdowns. He led the Conference in rushing (119.5) and passing TDs (tied, 25), while also placing second in rushing TDs (12) and seventh in passing average (245.5). The Harlon Hill Trophy regional finalist made NCAA history earlier in the season versus Henderson State, becoming first player at any level to pass for 400 yards and rush for 200 yards in the same game. - Gulf South Football

11/11/08 - 2008 HARLON HILL TROPHY CANDIDATE: Scott Buisson QB 5-10 175 SO Arkansas-Monticello Metairie, Louisiana, has been selected one of 24 candidates for the 2008 Harlon Hill Trophy as the NCAA Division II College Football Player of the Year.

Buisson, broke the freshman passing record at UA-M in a game versus Harding University, with 484 yards passing and an unbelievable 175.0 passer rating and was named Division II football National Player of the Week. Here are some of Scott's stats so far this year:

Boll Weevils Football 2007
Arkansas-Monticello Passing Game-by-Game
(as of Oct 07, 2007) All games
| | | | | | | | |
| --- | --- | --- | --- | --- | --- | --- | --- |
| #3 Scott Buisson | Comp-Att-Int | Pct | Yards | TD | Long | Sack-Yds | Effic |
| Southern Arkansas | 17-30-2 | 56.7 | 250 | 2 | 49 | 6-42 | 135.33 |
| Sam Houston St | 22-36-0 | 61.1 | 200 | 0 | 22 | 3-20 | 107.78 |
| Ouachita Baptist | 9-25-1 | 36.0 | 70 | 0 | 18 | 3-21 | 51.52 |
| Harding University | 27-45-1 | 60.0 | 484 | 4 | 80 | 0-0 | 175.24 |
| Missouri-Rolla | 16-24-2 | 66.7 | 168 | 1 | 53 | 0-0 | 122.55 |
| Henderson State | 21-34-2 | 61.8 | 135 | 1 | 23 | 2-8 | 93.06 |
| TOTALS | 112-194-8 | 57.7 | 1307 | 8 | 80 | 14-91 | 119.68 |
Buisson Named

d2football.com

National Player of the Week
September 25, 2007
http://www.uamsports.com/news%20releases/football/sept07.htm
-----------------------------------------------------------------------------
(from the New Orleans Times-Picayune / nola.com)
Despite size, Buisson emerges as one of the area's premier quarterbacks
Thursday, October 26, 2006
By Bill Bumgarner
Staff writer
A state-school recruiting coordinator was assessing the merits of various high school senior recruits throughout the Greater New Orleans area earlier this week. "You may think I'm crazy, but there is one other player we really like -- that quarterback at Rummel," he said. "He would be perfect for our one-back offense. He's accurate and he can run. He just does not pass the eyeball test."
Scott Buisson never has passed the eyeball test, and he never will.
For colleges determined to pursue only quarterbacks in the 6-foot-3 to 6-foot-4 height range, Buisson does not qualify. But neither did the Saints' Drew Brees in front of professional scouts. Brees stands 6 feet.
Scott Buisson looks like he would blow away in a stiff wind. At 6 feet, 165 pounds, he looks better suited for Class 2A or Class 1A football, not Class 5A, where 300-pound defenders always have quarterbacks in their sights. But Buisson has persevered and stood apart.
Through eight games, Buisson has completed 48 of 78 passes for 919 yards, an average of 19 yards per completion, with nine touchdowns. And what about interceptions? He has thrown none. As a rusher, he averages 8.3 yards per carry, with 628 yards on 76 carries, including a 184-yard performance against No. 3-ranked East St. John and a 135-yard game last week against Holy Cross. He also returns punts.
"People tell me I'm crazy for doing that," said Rummel Coach Jay Roth of his quarterback's return duties. "But Shyrone Carey (Shaw All-State quarterback) and Chad LaRose (Brother Martin All-State quarterback) both did it. Scott does it because he's our best athlete."
Buisson began his career at Rummel at a post more suited for a 125-pounder fresh from the playing fields at Girard Playground -- as the holder on field-goal attempts. "It was interesting," Buisson said. "You never want to make a mistake doing that, because the seniors would have been all over me." "He lettered as an eighth-grader by holding on kicks," said Roth. "That showed me that he likes pressure. "He is a play-maker. I don't know how many runs of 60 and 70 yards and passes of 80 yards he has this season. He is a threat to score from anywhere."
Buisson and the Raiders (6-2, 3-0) will be shooting for the Catholic League championship against St. Augustine (1-7, 0-2) Saturday at 2 p.m. at Joe Yenni Stadium. Buisson spent the early part of the week recovering from the pounding he routinely absorbs, the latest following a 15-carry game in a 20-16 win over Holy Cross.
"I just try to avoid a big hit the best way I can," said Buisson. "I can't remember ever being hit so hard that I was knocked out. You have to be able to move, and a good offensive line helps. If you do get hit hard, just get up promptly and don't show them you are hurt."
At Girard, Buisson played quarterback and safety, point guard in basketball (he still does on the varsity level) and all nine positions in baseball.
"If it's a pickup game or any other kind of game, he just wants to play," said Roth. "He is a gym rat."
"I just love the game," Buisson said. "I like seeing a lot of people in the stands, and I like having the game on the line in my hands. I like practice, pickup games, everything. "I have learned how to play football here. I have learned to read defenses, which I did not know when I came here. The players and the coaches are close. They have also taught me discipline."
Those coaches who contend that speed cannot be taught were not discussing Buisson. With the assistance of a speed coach, Buisson has lowered his 40-yard dash time from 4.9 seconds as a freshman to 4.45 seconds as a senior. His speed and his open-field and cutback abilities as a runner establish him as a dual threat. "He's a good runner and a good passer," said Raiders senior wide receiver Brent Golden, a close friend of Buisson since they were 8 years old. "In the huddle he tells you what you need to do. He reminds you of that on every play and he says it with confidence."
Despite his physical size, his recruiting contacts have been limited to Louisiana-Lafayette, Southeastern Louisiana, Southern Illinois and Richmond. "I think he would be perfect for a team with that uses the shotgun (formation) and the one-back set," said Roth. "I think Scott and (East St. John's) Johnnie Thiel are the best quarterbacks in the city."
If a college recruiter wants to make Buisson's blood simmer, just bring up the matter of his height. "That gives me a goal," Buisson said. "If you tell me I can't do something, that only makes me want to go out and prove you're wrong."
Sounds like Drew Brees.
. . . . . . .
Bill Bumgarner can be reached at bbumgarner@timespicayune.com or (504) 883-7057 or 717-7703.

Saturday, January 10
Girard Alumnus: * KEVIN STELTZ * (LSU)
Who was the first former Girard Viking to win a BCS National Championship ring in college football? That would be: Kevin Steltz of LSU.
Kevin, a former Rummel HS Raider, won the BCS title in 2003 (under former LSU coach Nick Saban) over the Oklahoma Sooners. Kevin was the battering ram starting fullback, opening holes for the Tiger stable of fleet running backs like Joseph Addai.
He is only 5-foot-5 but made a name for himself in the weight room and remains the strongest player in LSU football history (bench pressed 590lbs!). Kevin also was the first of 3 players in recent years to go from Girard, to Rummel HS, then on to LSU, being followed by his brother Craig Steltz.
Not since Jeff and Gary Rutledge at Alabama -- Jeff in 1978 and Gary in 1973 -- have brothers on two different teams in the SEC won national championships.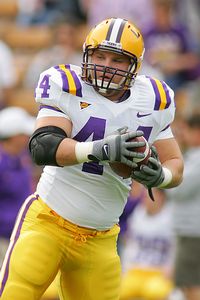 Kevin Steltz (LSU)