GILLETTE RIDERS POST 42 AMERICAN LEGION BASEBALL: Riders Clubhouse
Thursday, March 16
RIDERS CLUBHOUSE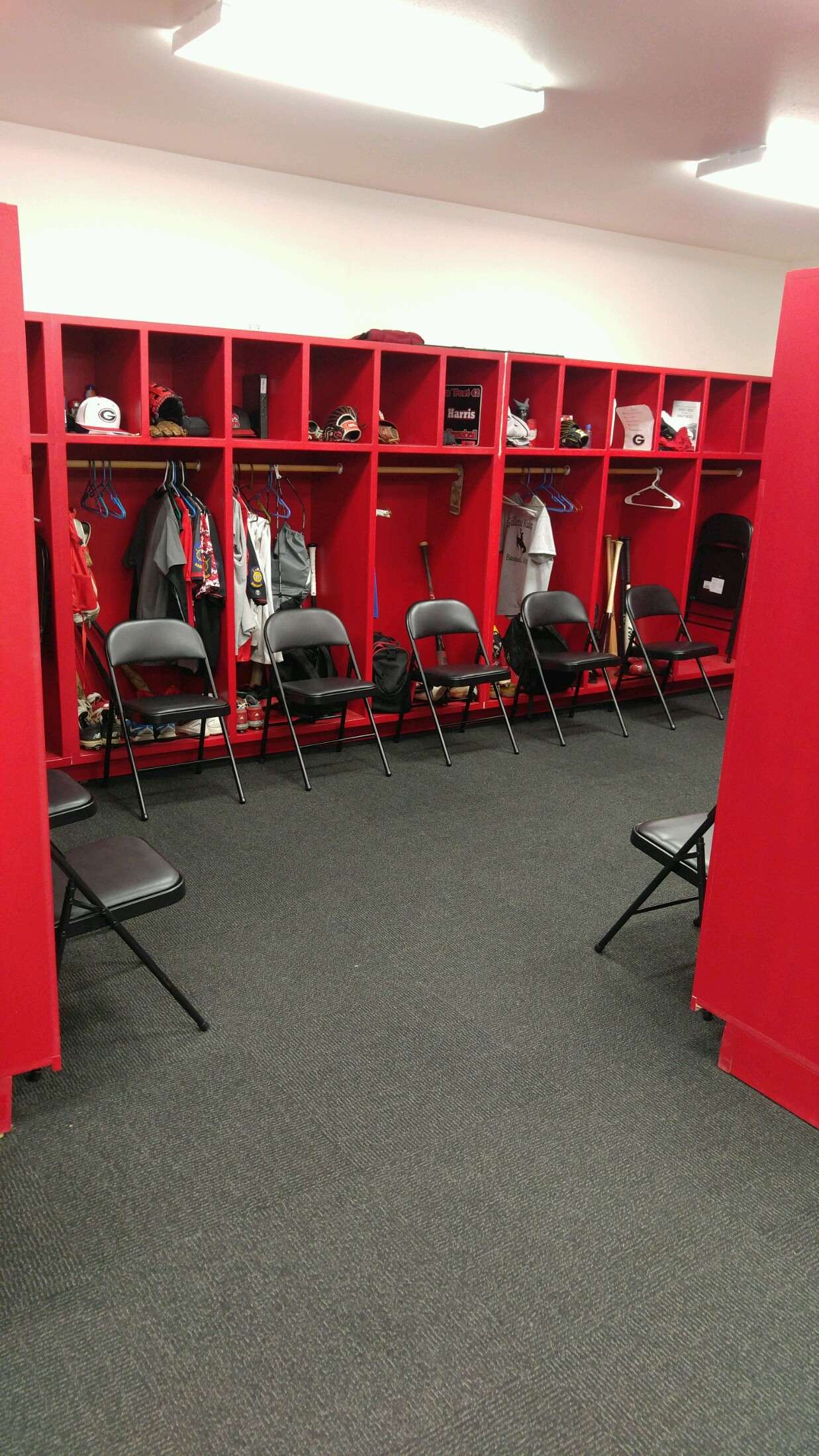 Riders Lockeroom Area
NEW RIDERS CLUBHOUSE
Built in 2016 by West Construction, the Riders Clubhouse provides a professional feel to it from its large locker room area to its coaches offices, meeting rooms, and oversized bathroom. The clubhouse is completely finished inside from its beautiful carpet to its team-colored lockers. The clubhouse is hooked onto the Indoor Facility, making it easy access to go from one to the other. The clubhouse also has a door on the North side, which walks right out onto the field.
The Riders Clubhouse was made possible thanks to the generous monetary donations of many, which was spearheaded by the Hladky Family. There were also multiple businesses around town that donated their personal time and supplies to the building of this facility, including Mike Dorr with 2 Guys Deco.
Coach Perleberg on the New Riders Clubhouse... "This is such an incredible facility and gives such a big-league feel in coming to the yard everyday. It is a place that our players can bond and grow closer everyday. We are so fortunate and blessed to have the facilities that we do in our program. It starts of course with the continued support and generous donations from so many, such as the Hladky family. We simply couldn't do it without this great community and our Post 42 Board and their continued support of our program. We remind our guys all the time that we literally have nicer facilities than a lot of Division 1 schools. Our players have done a great job of taking care of what we have and by showing the community that we will act the right way both on and off the field. This clubhouse is just another example of our program and board's vision to give the players in our program the very best experience that we can during their Legion Baseball careers."