GILLETTE RIDERS POST 42 AMERICAN LEGION BASEBALL: Volunteer Fieldhouse
Saturday, October 20
RIDERS INDOOR FACILITY
2013-2014 WINTER HITTING/THROWING TIMES AT THE INDOOR FACILITY:
Every TUESDAY AND THURSDAY 4:30 pm-6:30 pm
Thanks to the relentless efforts of our community, board members, parents, and players, the Post 42 program in 2009, completed an indoor facility that measures 60x120 feet. The building was built in September of 2009. Volunteer Fieldhouse sits between the Riders clubhouse and the right field fence. Inside, the 7,200 square feet building are two batting tunnels, two pitching mounds, a new Homeplate Pitching Machine, a Bowflex, and enough area for year-round practices. In the fall of 2010, the floor was carpeted with a nice grass-like field turf. "Our players do a good job of working out year round, but this will provide them an opportunity like never before," said Riders head coach Nate Perleberg. "It can only help our program and hopefully it will also be appealing to our younger players who will be Roughriders someday." Volunteer Fieldhouse is the only indoor facility at a field in the state of Wyoming.
VOLUNTEER FIELDHOUSE
-7,200 Sq. Feet
-2 Hitting Tunnels with Pro L-Screens
-New State of the Art Homeplate Pitching Machine
-2 Proper Pitch Indoor Pitching Mounds
-Multiple Nets for Hitting Stations
-Bowflex Machine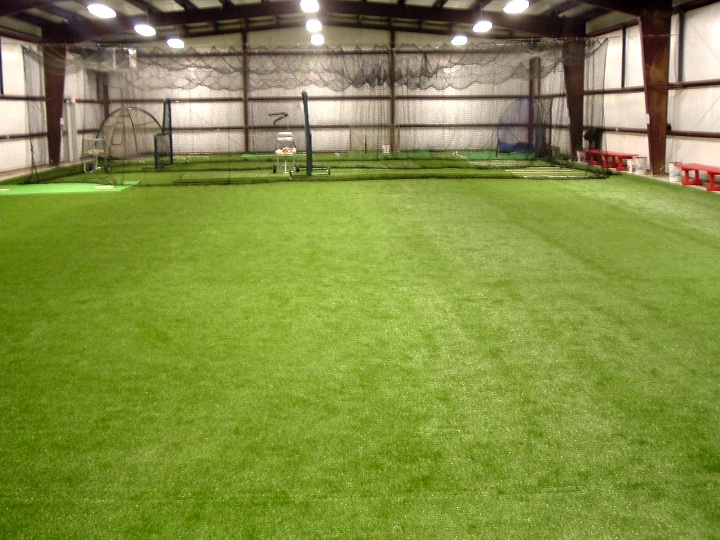 Inside the Riders Indoor Facility