GILLETTE RIDERS POST 42 AMERICAN LEGION BASEBALL: Welcome
Wednesday, December 12
Brown becomes 50th Rider to sign since 2006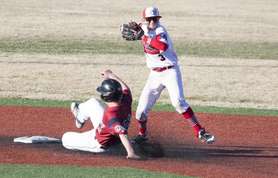 Zach Brown will sign letter of intent to play at Doane University
Rider senior Zach Brown to play at Doane University
Riders senior Zach Brown has verbally committed to play college baseball at Doane Unversity in Doane, Nebraska. Doane is a NAIA school in Nebraska that plays in the GPAC Conference. Last season Doane finished 27-25 overall and 15-11 in the GPAC under 2nd year head coach Josh Oltmans. Coach Oltmans now in his 3rd year, was a long-time assistant at Doane (2007-2015) prior to becoming head coach. Zach is the 50th Riders player to sign to play college baseball during Coach Perleberg's tenure.
Doane Coach Josh Oltmans on Brown: "Zach is a fierce competitor with a desire to make himself and his teammates better. It's tough to beat someone that doesn't quit and Zach is that type of player. He will be a great fit in our program. We are excited to welcome him to the Doane Baseball family."
Brown on choosing Doane: "I chose to attend Doane because of their reputation on and off the field. Doane is one of the most prestige colleges in Nebraska and they have an outstanding pre-Physical Therapy program. Coach Oltmans and Coach Engle are both hungry to win and compete at a very high level and that's what I want to do. Coach Oltmans coaches the right way and it pays off on the field. I had great comfort with the school, coaches, and players at Doane that will make the distance from home easier to deal with. Lastly, I enjoyed the small town atmosphere but also being close to some bigger cities is exciting. I can't wait to fulfill my lifelong dream to play college baseball and couldn't be happier to become a Tiger!"
Brown has played in the Riders program from 2014-2018. In 2016 he was the starting shortstop for the Gillette Rustlers State B Championship team. In 2018, Zach was a starting middle infielder for a Riders team that finished as a team with a remarkable .944 Fielding Percentage. At the plate, Brown hit .274 as a junior, with a .403 On Base Percentage. He scored 47 runs and swiped 21 bases. On the mound, the word consistency sums up Zach's 2018 campaign. Zach was 8-2 with 3 saves and a 1.44 ERA. Zach's 2018 Riders team finished Wyoming State Runners Up with a 57-27 overall record.
Coach Perleberg on Brown: "The longer you coach you come to realize there are only a few special players that come along that really define the culture of your program and Brownie is definitely one of them. Zach is a Rider through and through and embraces daily what we look for out of young men in our program. Zach's toughness, competiveness, willpower, everyday comittment, loyalty, and quiet leadership are all qualities that make him a special young man. Zach is a very goal-oriented young man, who has never looked for a shortcut. He brings so many intagibles to our team that often don't show up in the scorebook. Through this selection process Zach has been very diligent and mature about finding the right fit and has found a program in Doane that will really guide Zach to be the best that he can be. Zach will be in good hands with Coach Oltmans and his staff at Doane University."
The Riders family is very proud of Zach and thanks him for his years of hard work and dedication to our program. Zach is currently a senior at Thunder Basin High School. He is the son of Jim Brown and Marcy Brown, each of Gillette.
--------------------------------------------------------
Check out this new awesome video of Hladky Memorial Stadium!
RIDERS BASEBALL PRESENTS…
2018 CHRISTMAS CAMP
When: December 15 and 16 (2-day camp)
Where: Riders Indoor Facility
Who: Grades 3-5 (9 am-12:00pm both days) *Limited to first 20 players
Grades 6-9 (1:00 pm-4:00 pm both days) *Limited to first 20 players
Cost: $60.00 which includes 2 day camp, (6 hours instruction) and a free camp t-shirt.
Other:
-Players need to bring a bat, glove, turf shoes, water bottle
-Due to limited space in our Indoor Facility, we ask that spectators/parents leave during the camp.
- Payment can be made the day of the camp, please show up early to fill out liability form (liability form attached at the bottom of the page)
Coaches will Include:
Riders Head Coach Nate Perleberg
Riders Head Assistant Coach Allen Hemeyer
Rustlers Head Coach Sam Stearns
Current Riders Players
SIGN UP TODAY: Contact Riders head coach Nate Perleberg at 307-689-4542 or email at nperleberg@ccsd.k12.wy.us. Limited spots available for this camp.
------------------------------------------------------------------------------------------
2019 GILLETTE RIDERS AMERICAN LEGION BASEBALL SIGN UPS
WHO: PLAYERS IN GRADES 7-12 (Players born in 1999-2006)
(SIGNUPS FOR ALL 4 TEAMS: Riders, Rustlers, Prep, and Jr. Riders)
*Players born in 2005 must be born between Jan 1- August 31
WHEN: Monday, January 14 or Tuesday, January 15
5:00-7:00 p.m. at Riders New Clubhouse
(Prospective Players need to come to just one of the above dates)
COST: $100 Non-refundable tryout fee due at signups. Other fees will be assessed after player makes their respective team.
OPEN ENROLLMENT- New Players Welcome*
JOIN A WINNING TRADITION...
Over the last 13 years the Riders have won 657 games, including 7 seasons of 50+wins, 2X Wyoming State Champions, 2015 NW Regional Runner Up, 3X NW Regional Appearances, 6X Wyoming State Runner Up, 10X in State Semi-Final Game, 3X JV State Champions, and 49 players signing to play college baseball, including 2 professionally drafted.
Questions contact Coach Perleberg at 689-4542 or gilletteriders@gmail.com
--------------------------------------------------------------------------------------
2019 JR RIDERS WILL CHANGE AGE CUTOFF TO ACCOMODATE NEW LITTLE LEAGUE CHANGES-
Age cutoff for 2019 JR Riders team will be Aug 31 for 2006 birthyears. So any players born before Sept 1, 2006 will be eligible to try out for the 2019 JR Riders team.
----------------------------------------------------------------------------------------------------------
GILLETTE WYOMING TOURNAMENTS 2019
Spring Classic Memorial Weekend (Varsity) May 24-27 (FULL)
Hladky Memorial Tournament (Varsity) June 27-30 (1 Spot Left)
Hargens/Leisy Tournament (JV) July 5-7 (1 Spot Left)
Tourney on Turf (Ages 13-15) July 12-14
*Contact Coach Perleberg at 307-689-4542 to reserve a spot. Spots will fill up fast.
----------------------------------------------------------------------------------
49 PLAYERS TO PLAY IN COLLEGE SINCE 2006!
Adam Necklason- University of Wyoming Club, Travis Belt- University of Wyoming Club,
Drew Baier- Jamestown College, Nate Kolata- Doane College/MSU Billings, Ryan Iliff- Jamestown College,
Sawley Wilde- Jamestown College, Zach Hamilton- Pierce College/Iowa Western CC, Garrett Jackson- Valley City State/Kirkwood CC, Ryan Hutchison- Iowa Western CC/Western Kentucky, Austin Cowen- Miles City CC/Western Illinois University, Bubba Hamilton- Grossmont Community College, Seth Means- Dodge City CC/University of North Dakota, Jared Wass- Miles City Community College, Anthony Kramer- Hastings College, Kyle Rhoades-Doane College/U of Wyoming Club, Evan Cunningham- Otero Junior College, Nathan Barrett- Presentation College,
Dalton Cowen- Iowa Central CC/University of Nebraska at Kearney, JT Zigray- Miles CC/Jamestown College,
Tucker Young-MSUBillings/Miles CC/New Mexico Highlands, Drake Kelley- Scottsdale Community College, Jon Fisher- University of Wyoming Club, Turner Lofing- Garden City Community College,
Westin Hinkel-Treasure Valley Community College/University of Arkansas Pine Bluff/ University of Jamestown, Gavin Reimer- Bismarck State College/CSU Pueblo, Austin Tennant- Miles Community College/Dickinson State Drew Adriaens- MSU Billings/Iowa Western CC, Andrew Youngs- Miles Community College, Wyatt Estabrook- Western Nebraska CC, Zach Donahoo- Williston State College, Tanner Rogen- Williston State College/Scottsdale CC/Oral Roberts, Lucas Rissler- Williston State College/Dickinson State, Jarran Arbach- Otero JC, Cody Eaton Miles City CC, Ian Durgin- Otero JC/Colorado School of Mines, Mason Bonar- University of Jamestown, Hunter Sylte- MSU Billings, Josh Hughes- MSU Billings, Drayson Hladky- Treasure Valley CC, Kolter Langdon- Bismarck State, Kyler Stark- Dawson Community College, Joseph Harris- University of Jamestown, Josh Kuhbacher- Dakota Wesleyan University, Austyn Hester-Williston State, Dillon Buckmeier-Minot State, Wyatt Dunn-Suffolk University, Jordan Evans-University of Wyoming Club, Mason Powell- MSU Billings, Chase Reimer- Miles CC,
2 PLAYERS PROFESSIONALLY DRAFTED SINCE 2006!
Austin Cowen
- Los Angeles Dodgers,
Ryan Hutchison
- Arizona Diamondbacks
--------------------------------------------------------------------------------------
NEW EMAIL ADDRESS FOR RIDERS BASEBALL CONTACT US AT gilletteriders@gmail.com
-------------------------------------------------------------------------------------
RIDERS BRICK FUNDRAISER- GET NOTICED!!
Don't miss out on your chance to be on the Riders Wall! Personalize your own brick today on the beautiful NEW brick wall at the entrance tunnel at Hladky Memorial Stadium. You can personalize up to 3 lines on a 4" x 8" paver. Your brick will be there permanately for years to come. A cheap way to give back to the program and be seen by everyone who enters the stadium. Perfect for honoring loved ones, remembering former/current players, or even a cheap way to advertise! Bricks are a one-time fee of $125.00. We are planning on updating the wall this winter/spring, so get your form in today. Don't miss out on having your personalized brick!
BRICK FORM IS ATTACHED AT THE BOTTOM OF THIS WEBSITE. SIMPLY FILL IT OUT AND RETURN TO EITHER STEVE LAAKSO 680-4956 OR NATE PERLEBERG 689-4542.
Video of Hladky Memorial Stadium
2014 WYOMING STATE CHAMPIONSHIP GAME
2015 REGIONALS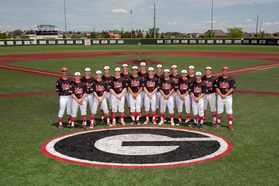 Photo by Mike Holzer Photography
Handout:
BRICK FORM