GILLETTE POST 42 AMERICAN LEGION BASEBALL: Welcome
Saturday, August 11
FALL BALL INFO POSTED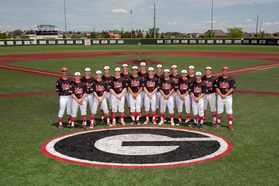 Photo by Mike Holzer Photography
GILLETTE FALL CLASSIC TOURNAMENT- (LOOKING FOR TEAMS)
WHEN: SEPT 15-16
WHERE: Hladky Stadium, Gillette WY
WHO: High School Division Only
Cost: $250 plus dozen baseballs
4 Game Guarantee
--------------------------------------------------------------
BASEBALL FACTORY BY UNDER ARMOUR NATIONAL
WHEN: Sunday Aug 12
WHO: Ages 11-14 (9 am-12 pm) Ages 15-18 (1 pm-4 pm)
WHERE: Hlakdy Memorial Stadium, Gillette Wyoming
How to Sign Up: Go to https://www.baseballfactory.com/events
-----------------------------------------------------------------
RIDERS FALL BASEBALL PROGRAM 2018
(7 Week Program) Aug 27-Oct 14
To SIGN UP: Text/Call Coach Perleberg at 689-4542 or email at nperleberg@ccsd.k12.wy.us
Signups/Payment will take place from 4-5 p.m. on Monday Aug 27th at Hladky Stadium, with practice to follow from 5-6 pm. (Parents need to come to fill out liability form)
Who: Players entering Grades 9-12 (We will not offer a Junior High Fall Team this year, sorry for the inconvenience) NEW PLAYERS WELCOME
When: Practices will be on Mondays, Tuesdays, and Thursdays from 4:00-6:00 pm
Cost $300 ($15 per practice, Pay on first night of practice)
Practice Schedule- 20 total practices on Tuesdays and Thursdays, starting Monday, Aug 27 and ending Oct 11. (No Practice on Labor Day)
Practices: Aug 27, Aug 28, Aug 30, Sept 4, Sept 6, Sept 10, Sept 11, Sept 13, Sept 17, Sept 18,
Sept 20, Sept 24, Sept 25, Sept 27, Oct 1, Oct 2, Oct 4, Oct 8, Oct 9, Oct 11
Riders Fall Game Schedule: Approximately 20 games
Sept 8-9- TBA
Sept 15-16- Gillette Fall Classic
Sept 22-23- At Willston State College
Sept 28-30- At Denver
Oct 6-7- TBA
Oct 13-14- At Miles Community College
Coaches: Nate Perleberg, Allen Hemeyer, Sam Stearns
To sign up contact Coach Perleberg at nperleberg@ccsd.k12.wy.us or text 689-4542
----------------------------------------------------------------------------------------------------------------------
OTHER INFO ABOUT FALL BALL
WEEKEND SELECT TEAM- The team that travels on the weekends will be posted every Thursday night. There is no guarantee that your child will travel to any weekend games. The registration money ($300 that you are paying) guarantees no games. It is for the 20 practices ($15 per practice) and instruction that they will receive during that time.
UNIFORM- Players need to provide their own baseball pants, hat, bat, glove. All players will be provided a fall 3/4 sleeve t-shirt as a uniform top.
MEALS- Due to no sponsorships for the fall season, players will be required to purchase ALL of their meals on weekend trips with the select team.
TRAVEL- We will however provide transportation for trips on weekends.
CODE OF CONDUCT- Players will follow the same code of conduct followed during the regular season. Suspensions during fall season can carry over to the spring season and vice versa.
SCRIMMAGES- Every Thursday night we will scrimmage as part of our Riders World Series (7 game series). These scrimmages are open to the public.
FUNDRASING- Each player that plays Fall Ball will sell a pack of Fall Raffle tickets. These tickets are due all sold back to Coach Perleberg on Friday, Oct 12.
ABOUT RIDERS FALL BALL- The Riders fall program is a 6-week program offered for our players that do not play other fall sports. It was started in the fall of 2006, by Coach Perleberg. The program starts usually at the end of August and extends through the middle of October. Practices are three nights a week. The team also has live inter-squad scrimmages throughout the fall. This is not a rec-type league. The purpose is to get better and to further develop our existing players, while giving new players an idea of what our program is about. We are very disciplined in what we do and players must understand this before signing up. All players are also required to sell fall raffle tickets as part of their fundraising for this fall program.
This phase of our season focuses a lot on developing fundamental skills, becoming familiar with our system, and improving each individual player in the areas that they need to focus on the most. We also incorporate a lot of scrimmages during the week, highlighted by the Riders Fall World Series. We will travel to 5-6 weekends with a select team on the weekends to play games as well. It's a great way for players of all calibers to continue developing as individuals and for our team to start shaping itself for the next Spring.
"ITS A GREAT DAY TO BE A RIDER!"
-----------------------------------------------------------------------------------------
RIDERS BRICK FUNDRAISER- GET NOTICED!!
Don't miss out on your chance to be on the Riders Wall! Personalize your own brick today on the beautiful NEW brick wall at the entrance tunnel at Hladky Memorial Stadium. You can personalize up to 3 lines on a 4" x 8" paver. Your brick will be there permanately for years to come. A cheap way to give back to the program and be seen by everyone who enters the stadium. Perfect for honoring loved ones, remembering former/current players, or even a cheap way to advertise! Bricks are a one-time fee of $125.00. We are planning on updating the wall this winter/spring, so get your form in today. Don't miss out on having your personalized brick!
BRICK FORM IS ATTACHED AT THE BOTTOM OF THIS WEBSITE. SIMPLY FILL IT OUT AND RETURN TO EITHER STEVE LAAKSO 680-4956 OR NATE PERLEBERG 689-4542.
--------------------------------------------------------------------------------------------
FREE ADMISSION
to all Post 42 Legion Baseball games this summer at Hladky Memorial Stadium (Not Including Tournaments) thanks to our 2018 Gate Sponsor:
Pro Line Machining
-----------------------------------------------------------------------------
*NEW PLAYERS WELCOME*
JOIN A WINNING TRADITION...
Over the last 12 years the Riders have won 600 games, including 6 seasons of 50+wins, 2X Wyoming State Champions, 2015 NW Regional Runner Up, 3X NW Regional Appearances, 5X Wyoming State Runner Up, 9X in State Semi-Final Game, 2X JV State Champions, and 47 players signing to play college baseball, including 2 professionally drafted.
--------------------------------------------------------------------------------------
NEW EMAIL ADDRESS FOR RIDERS BASEBALL CONTACT US AT gilletteriders@gmail.com
-------------------------------------------------------------------------------------
2014 WYOMING STATE CHAMPIONSHIP GAME
2015 REGIONALS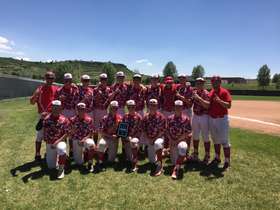 2018 Riders win Cherry Creek Tournament