TPS Thunder 2001: Welcome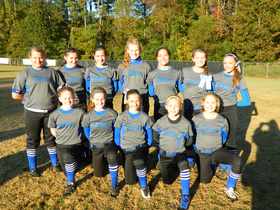 Fall 2013 TPS Thunder 3rd Place USSSA Childrens Health Care
2013 ASA Southern Nationals
Welcome to the home of the 12u Georgia Thunder 2001. We are a 2nd year 12u team with all 2001 players based out of Loganville, Ga. We started out as the Walton Thunder 1st year 8u team in the fall of 2008. In the summer of 2010 the Walton Thunder moved up to 10u, and changed its name to The Georgia Thunder 2001. Since 2010 we have added many great players to our team from the surrounding North East Georgia area. The goals of this team are to teach, be competitive, and have a blast! Check the Thunder news for the latest, and look for the Thunder at a tournament near you!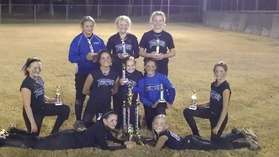 Super NIT 12u Gold 2nd Place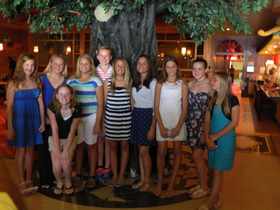 2013 ASA Southern Nationals Team Dinner
Thursday, July 25
2013 ASA Southern National Team Dinner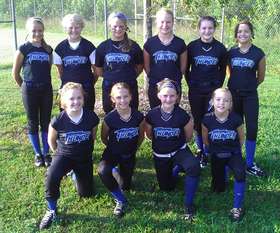 Goergia Thunder Fall 2013
Wednesday, October 10
Georgia Thunder Fall 2012
Saturday, September 22
Fall Frenzy 2nd Place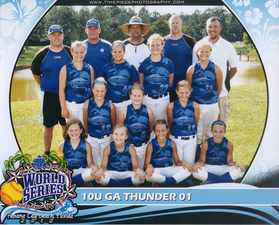 USFA 2012 World Series PCB
Sunday, September 23
USFA World Series 2012 PCB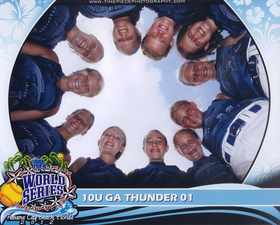 USFA WS 2012
Saturday, July 14
USFA WORLD SERIES 2012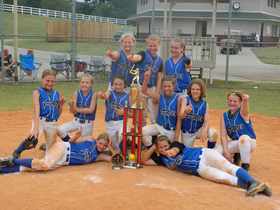 USFA B State 1st Place
Sunday, June 3
Georgia Thunder Wins USFA B State Championship!!!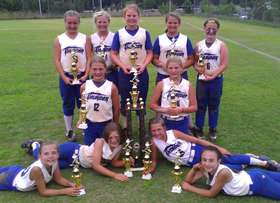 1st Place North GA JAMBOREE
Wednesday, June 6
North Ga Jamboree 1st Place 6-9-2012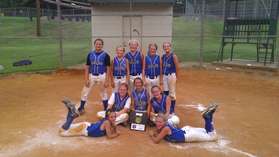 USSSA Summer Games 1st Place
Sunday, June 24
Georgia Thunder Wins USSSA Summer Games

1st Place King of The Mtn. 2012
Monday, March 26
Georgia Thunder Wins 2012 King of the Mtn B.

Turf Wars 2012
Thursday, March 15
Georgia Thunder Spring 2012 Turf Wars

1st place Camsports 10-29-2011
Saturday, October 29
1st Place Camsports 10-29-2011

NSA 1st Place 9-24-2011
Saturday, September 24
NSA 1st Place 9-24-2011

NSA 2nd Place 9-03-2011
Saturday, September 3
NSA 2nd 9-3-2011

Georgia Thunder Fall 2011
Sunday, August 14
Georgia Thunder Fall 2011

SEAA 2nd Place 5-21-2011
Saturday, May 21
SEAA 2nd Place 5-21-2011

2nd Place SEAA 3-12-2011
Saturday, March 12
SEAA 2nd Place 3-12-2011

CAMSPORTS 2ND PLACE 2-19-2011
Friday, February 12
Camsports 2nd Place 2-19-2011

3rd place Camsports Knock Around Classic
Saturday, October 23

Georgia Thunder 2010 Christmas Party
Saturday, December 4
Georgia Thunder Christmas Party 2010

3rd Camsports Big Dog Classic
Saturday, October 9
Georgia Thunder Places 3rd in Camsports Big Dog Classic
Friday, August 20
Fall Georgia Thunder 2010
Saturday, July 17
WALTON THUNDER 2001 TAKES 7TH PLACE AT USFA WORLD SERIES AT PC BEACH FL.

CAMSPORTS B-C CLASSIC 1ST PLACE
Saturday, June 26
THUNDER WINS CAMSPORTS B-C CLASSIC
Monday, July 5
CONGRATULATIONS TO OUR RAFFLE TICKET WINNERS!!!
CINDY CHITWOOD - WON THE CUSTOM FIT EVOSHIELD
RICKY MATHIS - WON THE $100 WAL-MART GIFT CARD
Tuesday, June 22
THUNDER COMES IN 2ND AT USFA GET JINXED TOURNAMENT!
Saturday, April 10
WALTON THUNDER WINS USFA WEST GEORGIA SHOOTOUT!!!

1st Place USFA West Ga Shootout
Saturday, February 27
THUNDER COMES IN SECOUND AT THE 98 GA IMPACT THAW OUT.

2nd Place Feb. Thaw Out
Friday, November 20
WALTON THUNDER FINISHES THE FALL STRONG!!!

TSFA FALL FINALE 1ST PLACE
Monday, March 22

Christmas 2009
Sunday, December 6
Christmas Party 2009

Christmas 2009

Diamondbacks Fundraiser 10-17-2009
Saturday, October 17
Thunder Stays Hot In The Cold at Diamondbacks Fundraiser!

Children's Heathcare of Atlanta USSSA
Saturday, October 3
Walton Thunder Fights All Day Long at Children's Healthcare of Atlanta USSSA Tournament!

Georgia Fire Fall Brawl
Saturday, September 12
Geogia Fire Fall Brawl 9-12-2009
Walton Thunder is Hitting it hard this Fall!!!

USFA State 2001 Division State Champions
Saturday, June 13
THE THUNDER ROLLS!!!
The Walton Thunder goes 5-0 at the USFA State 2001 division tournament at East Carrollton Park. This was the 2nd tournament in a row that the Thunder brought home 1st place trophies.

Thunder Wins!!!
Sunday, May 31
Walton Thunder Wins First Tournament!!!
The Walton Thunder had a great day at the USGF Honoring Steve Smartt Tournament in Duluth's Shorty Howell park. The Thunder lost their first game of the day, and then won 3 stright games to get to the championship. In the championship the Thunder out scored Peachtree Ridge Lions 19/15 to win the tournament.

Thunder Christmas Party 2008

THUNDER SPRING 2009
Sunday, May 31
SPRING 2009 THUNDER

WALTON THUNDER FALL 2008
Thursday, October 16
WALTON THUNDER FALL 2008
Saturday, October 3
Walton Thunder 2001 & Easton Elite Heat 2001