JuneauLittleLeague.com: News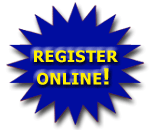 2015 Online Registration!
Saturday, January 17
2015 GCLL Registration Information
Online Registration is not up and running yet, but will be soon hopefully!
The 2015 GCLL Season is just around the corner! Early registration rates are in effect until February 15th!
The 5th Annual Little League Root Beer Float Social and Early Registration
Where: Riverbend Elementary School, 2901 Riverside Dr.
When: Sunday, January 25th, 2:00 PM to 5:00 PM
OR
Come by the Nugget Mall to sign up on the following Saturdays: 1/17, 2/7, 2/21, or 3/7 between 10:00 and 2:00.