Green Brook Hockey Club: GBHC News
Wednesday, September 17
Team Photo's This Weekend!
This weekend is Team Photos! Each team will have their pictures taken prior to their game so please make sure you arrive a few minutes early this weekend!
Fall 2014 Opening Day Schedule
Here is the schedule of events for Opening Day:
Skating Parade
· Assemble at Volunteer Fire House on Greenbrook Road at 10:30 AM.
· Coaches to hand out jerseys to their team
· Parade to commence at 11 AM SHARP to rink.
Everyone must wear a helmet to participate in the parade!!
· Fire Engine/Police escort across Washington Ave. Skating adults requested.
Rink Activities
· Arrive at rink between 11 and 11:30 AM
Outback Steakhouse will be providing Lunch. $5 for Adults/$4 for Children. Food will be served starting at 11:30 AM and last until 2:30 PM
· Face painting – Specializing in a hockey face (bruises, black eyes, scars) from 11:30 AM to 1:30 PM
· Raffles for Players – One winner per division – no purchase required
· Raffles for Parents – One Raffle to win 50/50 cash and other gift certificates, a second raffle to win a chance to participate in the Shooting Contest and win a free GBHC Registration for the spring!
· Assemble on Rink – 12 PM
· President's Speech and National Anthem
· Presentation of the Green Brook Cup, complete with the names of Last Seasons' Champions!!
· Shooting and Skating Contest for all Players. Make sure you show up on time per the schedule provided below.
Rink Schedule
12:15 PM LTP & Parent Shooting Contest, Player Raffle
12:30 PM D4 Skating and Shooting Contest, Player Raffle
12:50 PM D3 Skating and Shooting Contest, Player Raffle
1:20 PM D1/D2 Skating and Shooting Contest, Player Raffle, 50/50 Final Raffle Drawing
2:00 PM Opening Day Ceremony Concludes
Also, we will have regular season games starting right after the Opening Day events. Schedule as follows:
2:00 PM D4 Knights vs. Sharks
3:00 PM D4 Hammerheads vs. Raptors
4:00 PM D3 Road Runners vs. Ducks
5:00 PM D3 Reapers vs. Raiders
Congratulations to the Spring 2014 Champions
Divsion 4 Champions
Atlantic Fence Bulldogs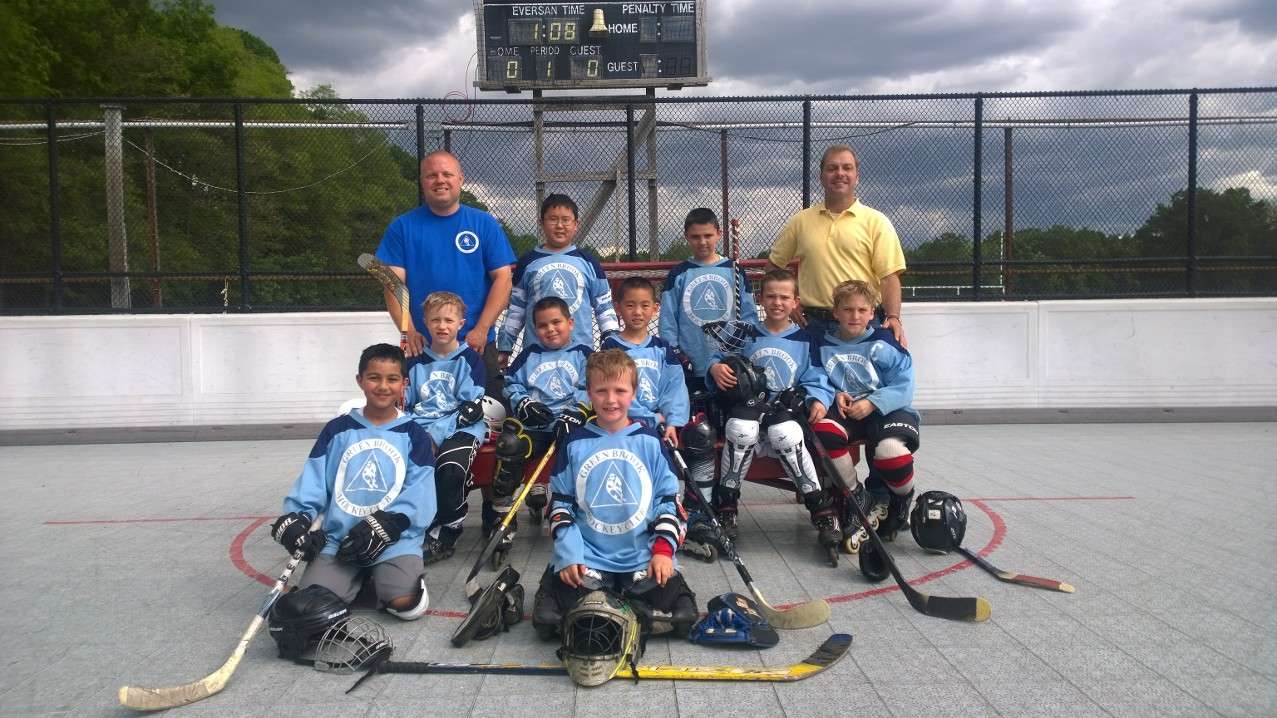 Division 3 Champions
Summit Medical Group Jets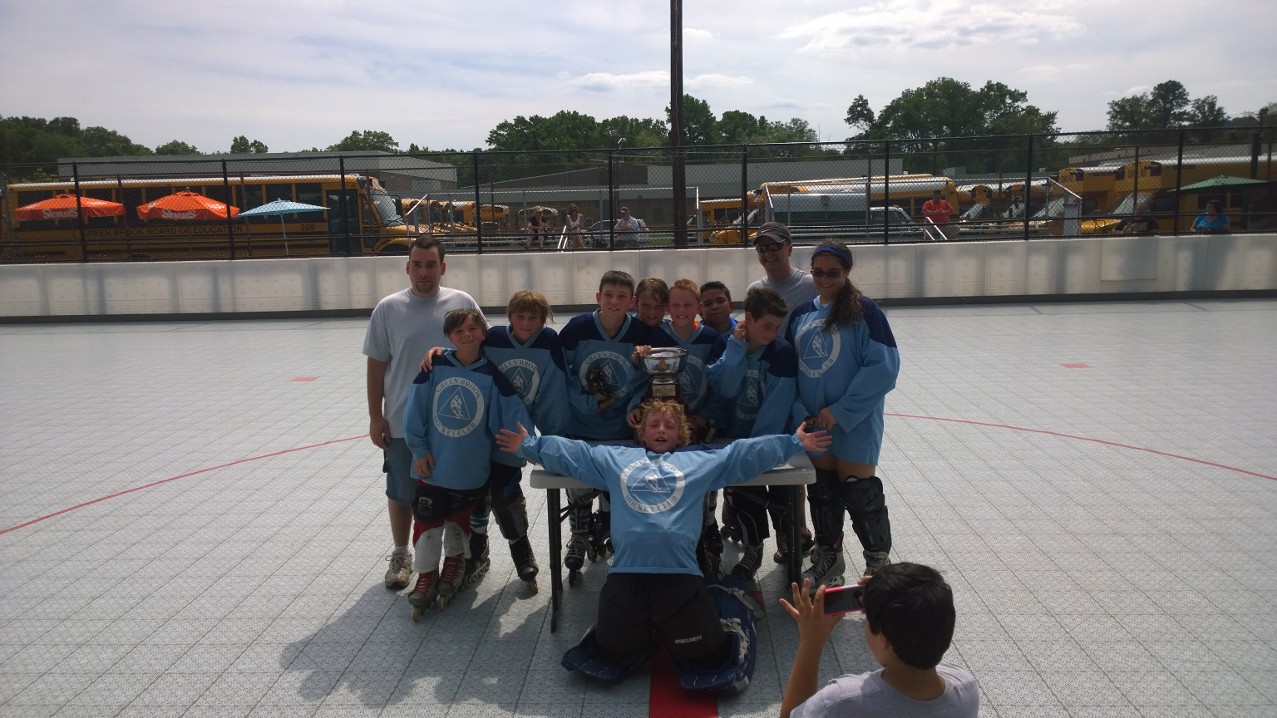 Divsion 2 Champions
Panella's Landscaping Devils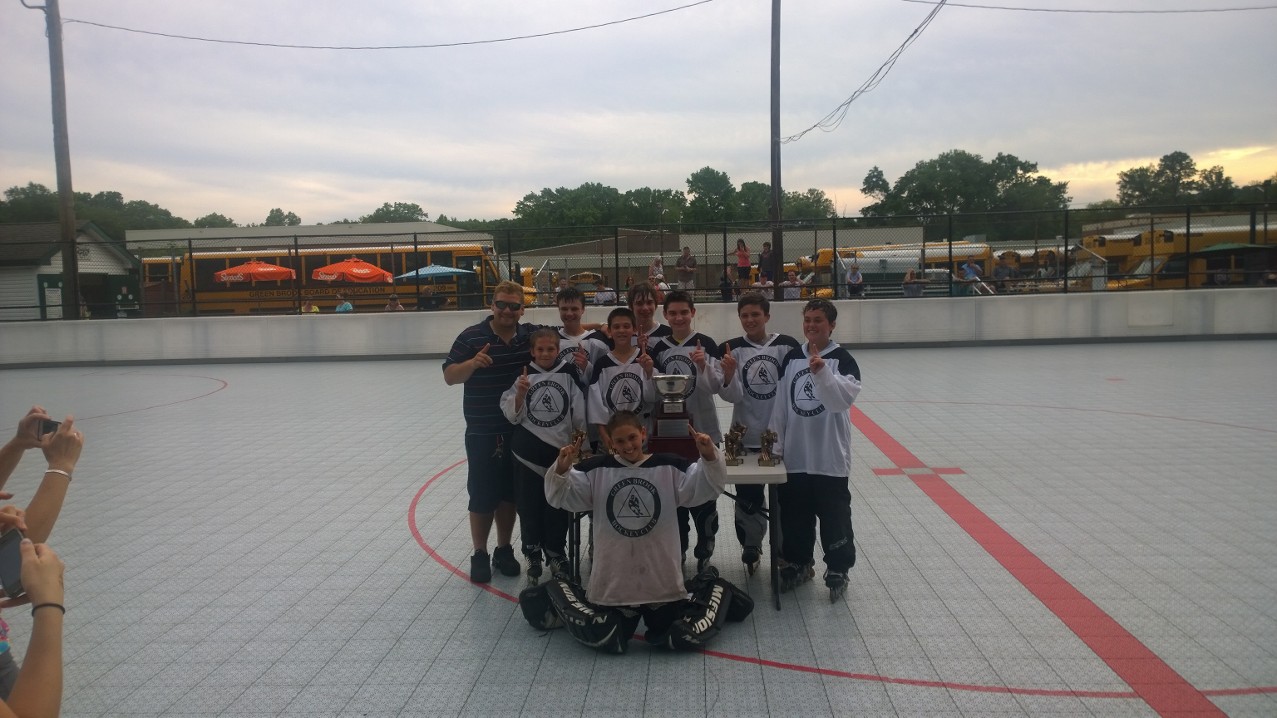 Division 1 Champions
Sport & Hound North Stars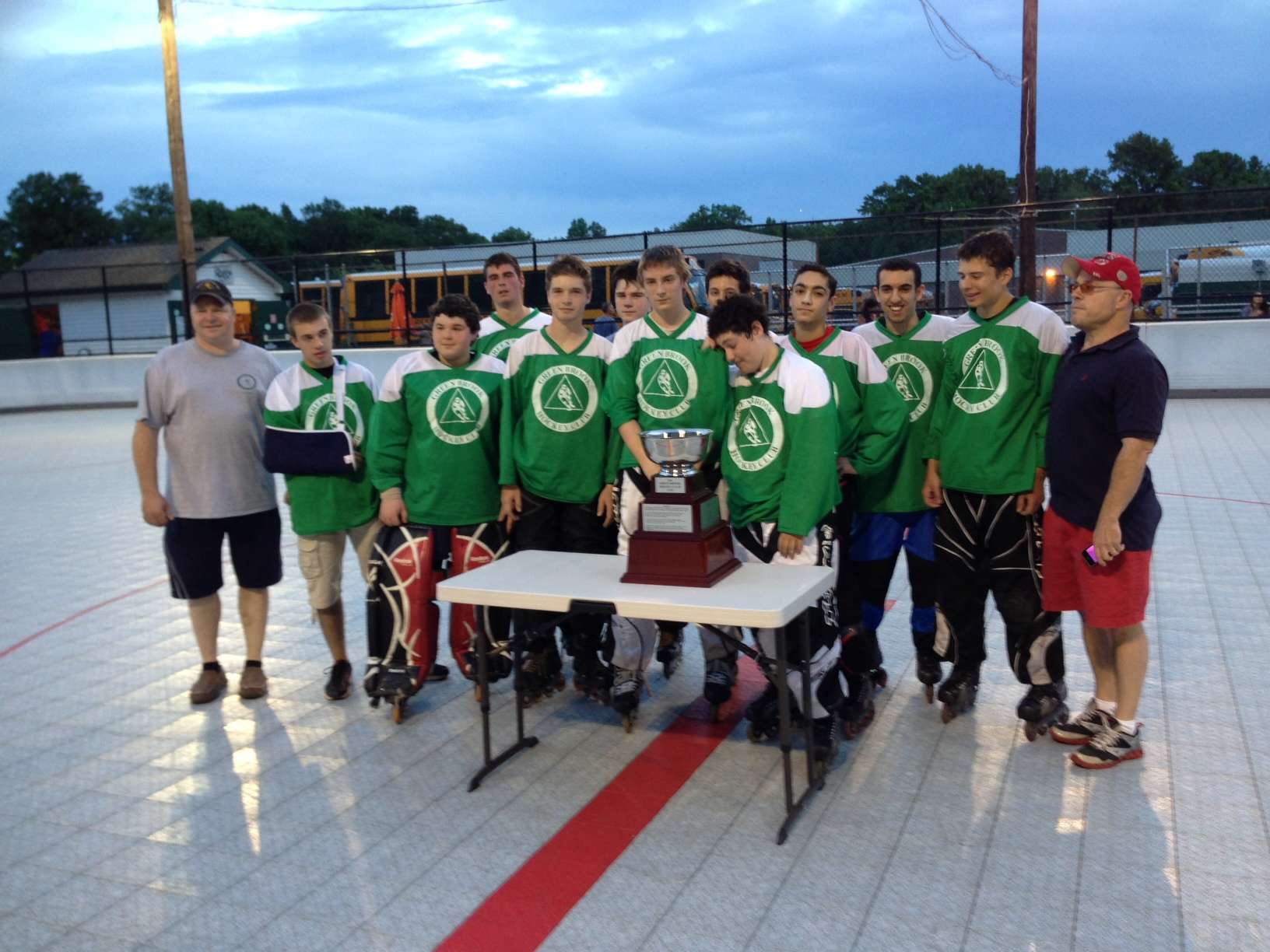 Family Open Skate Night
And Benefit for George Aller Sr.
Date: Saturday May 31, 2014 / Time: 7pm - 10pm
Place: Green Brook Hockey Club
Location: Behind the Green Brook Middle School @ 132 Jefferson Ave.
Admission: FREE
$5 suggested donation
to benefit George Aller Sr.
Snacks and beverages will be available for purchase
Special rink lighting and music will be provided
Equipment required: Protective helmets & roller skates
Equipment suggested: Elbow pads, knee pads
Please note that GBHC does not have skates available for use.
Come and enjoy a night of skating with us!
Event will be cancelled if the weather is inclement.
For weather information call 732-968-6636, Option #1
Friday, May 2
2014 Matt Paltjon Scholarship Application
Each year, the league selects a player that has exemplified a sense of achievement and character, not just with plating in the league, but more importantly, with helping out with league functions and community-related activities as well. Another factor in our decision in awarding this scholarship, is the scholastic achievements of the player as well. The winner of the award will be decided upon at our June Board of Directors meeting. We ask that any person interested in applying for the award submit their application (copy attached) to one of our Board members, or send by mail or email no later than May 27, 2014.
Handout:
2014 Matt Paltjon Scholarship Application