Green Brook Hockey Club: GBHC News
Friday, March 27
Rain Makeup Schedule
Division 4 Make Up Games
Saturday 3/28 - 4:00pm Destroyers vs Phantoms
Saturday 3/38 - 5:00pm Gladiators vs Sharks
Saturday 4/4 - 5:00pm Knights vs Destroyers
Division 3 Make Up Games
Sunday 3/29 - 6:00pm Road Runners vs Hat Trick Heroes
Sunday 3/29 - 7:00pm Reapers vs Demons
Monday, December 15
GBHC Goes to the Devils Game
130 members of GBHC attended the Devils game vs the Chicago Blackhawks on December 9th.
We got to see a great game and everyone had a great time.
After the game everyone was invited to go down to the ice and get a group picture taken at center ice.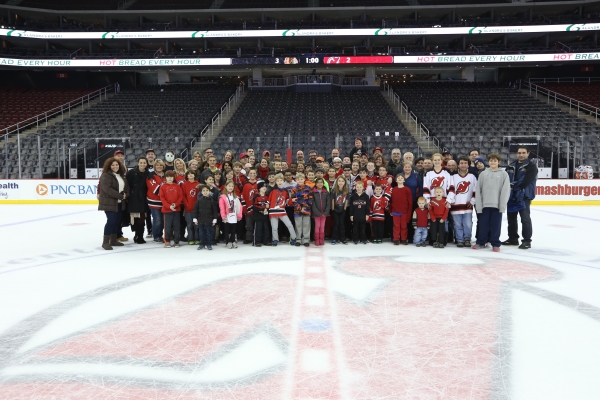 Wednesday, November 5
Newest Season Club Inductees
Congratulations to all of these players on this very special achievement, and thank you to the families of these players for supporting the league for so many seasons!
Entering the 15 Seasons Club
Anthony Aquino
Dylan Betz
Dov Landau
Chris Liebau
Luke Tunison
Entering the 10 Season Club
Colin Colitti
Jesse Colitti
Frankie Gomes
Jaedon Kinahan
Madeline Leong
Jamie Pila