Fort Zumwalt West Hockey Club: Welcome
Sunday, June 5
FORT ZUMWALT WEST HOCKEY CLUB
FZW Hockey Club, PO Box 934, O'Fallon, MO 63366
New web site location !!!
http://www.fzwhc.com/index.html
please use above as the new FZW Ice Hockey web site
Thank You !
Welcome to the Ft Zumwalt West Hockey Club website!! We are located in O'Fallon Missouri and are currently carrying a Varsity and JV team in the Midstates League and Team(s) in the Midstates Developmental League which includes middle school age players. This web site is used to inform Club Members and potential club members of important dates and information about the club.
IMPORTANT DATES !!!
August 12, 13, & 14
FZW Hockey Camp at Lindenwood Ice Rink. If you are a FZW middle or high school student (7-12 grade) you may participate. The camp will serve as a pre-skate to the tryouts at the end of August. The cost of the camp is $75 per skater.
Fri 8/12: 6:30-7:30, Sat 8/13: 11:50-4;10pm, Sun 8/14: 1:00-2:00
More details such as time you are expected to arrive will follow. If you think you may be interested please just shoot a quick email to ks4notes@aol.com so we can get an idea of how many to expect. We may have to limit space.
August 29 and 30
FZW Hockey Club Tryouts at Lindenwood Ice rink
Monday 8/29: 6:15-7:15 and 7;30-8:30
Tuesday 8/30: 5:50-6:50 and 7:00-8:00
Details on what information / forms you will need to bring will be listed here soon. (hint: make two copies of your report card from this last semester before it gets misplaced - we will need those)
Friday, October 28, 2011
Club Fundraiser night ! Mark your calendars now - details will follow
Congratulations to Coach Downes for being selected as the new Head Coach of the Fort Zumwalt West Hockey Club!
Varsity Coaching staff: Kevin Downes, Gary Schlottach, and Tom Micks.
JV Coaching Staff: Joe Sabo, Justin Conlon, and Elliot Thomas
Developmental team coaches tbd.
!! NEW LINK TO PICTURES !!
http://picasaweb.google.com/117460387593404854686
Club Fees payment options: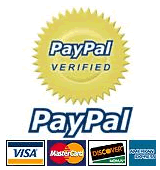 Click on Logo to use Credit card. (There is a charge of $2.50 per $100 paid that you are responsible for)
Or pay by check payable to FZWHC and send payments to:
FZW Hockey Club,
PO Box 934,
O'fallon, MO 63366
GO JAGUARS!
Please send us your comments or suggestions to: