FW Redskins: Welcome
Tuesday, August 14
Redskins have
Attitude, Effort & Focus!!
Our Mission:
To teach our boys life long lessons both on and off the football field using a progressive and consistent approach: Guiding them to have positive attitudes, to stay driven and focused on a task, and to always give maximum effort, which will be the foundation for getting them to the NXLevel in life both as players and men. Remembering the team is greater than the individual - as individuals we serve the team, as a team we reach the goal.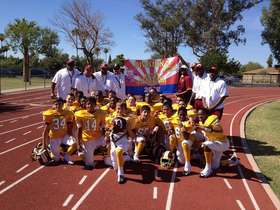 2012 Western Conference Champions!!!!!