: Sponsors
IndianaTech
1600 East Washington Blvd.
Fort Wayne, Indiana
46803


Outstanding academic offerings that are challenging as much as they are innovative, combined with a diverse campus community and the best faculty, make our traditional day school program a very desirable option for those who are looking to get the most from their college experience.

Classes are offered during the day and go for traditional 15-week semesters in the fall (August through December) and again in the spring (January through May). Additional information can be found in the day school academic calendar.

This is the right program for you if you are:

A high school student planning to attend college immediately
after graduation.
A student who is looking to transfer from another traditional
college.
An international student looking to pursue your degree in the
United States.
Phone: 800-937-2448
Bethel College
1001 Bethel Circle
Mishawaka, Indiana
46545



Phone: (574) 807-7000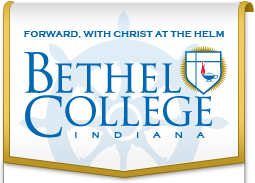 University of Saint Francis
2701 Spring Street
Fort Wayne, Indiana
46808



admis@sf.edu
Phone: (260) 399-7999
Huntington University
2303 College Avenue
Huntington, Indiana
46750


Huntington University is a Christ-centered liberal arts institution of higher education with a strong historic and ongoing relationship with the Church of the United Brethren in Christ, USA. With the conviction that all truth is God's truth, the University exists to carry out the mission of Christ in higher education.
Through a curriculum of demonstrated academic excellence, students are educated in the liberal arts and their chosen disciplines, always seeking to examine the relationship between the disciplines and God's revelation in Jesus Christ.
Phone: 260.359.4011
Markle Bank
180 East Morse Street
Markle, Indiana
46770


In 1947, a group of public-spirited businessmen in Markle, Indiana, associated themselves to organize a bank. On September 9, 1947, the Indiana State Department of Financial Institutions and the Indiana Secretary of State granted a charter for an organization known as the State Bank of Markle (later to be called MarkleBank). The bank was authorized for $35,000 in capital, consisting of 350 shares of common stock.

MarkleBank has had a number of milestones in its history. A bank holding company, MarBanc Financial Corporation, was formed in 1984. The first branch was launched in 1987 with branches subsequently opened in 1995, 1999, 2001, 2004 and 2005. The seven locations of MarkleBank are now located in Allen, Grant, Huntington and Wells Counties in Northeast Indiana.


Tom & Carol Shroyer
Parkview Heart Institute
Wanda Shultz
Connie Young
Janet Harper
Charles Ruckel D.C.
Zurcher's Best-One Tire and Auto Care
Jerry & Peachie Rauner
Loren Body Shop
Theodore Meyer
Greg Dick
Dr. Molly Sigler & Dr. Blake Taylor
Douglas F. Reed, DDS.
Dave & Sharon Riley
Unishippers
Steven G. Wynder
2003 Stultz Rd. Suite 210
Huntington, Indiana
46750



Phone: (260) 355-3110
I-69 Trailer Center