Fury Baseball 417: My Site News
Monday, August 10
FURY BASEBALL 9th ANNUAL SUMMER CAMPS AND CLINICS
Fury Summer Clinics schedules are available, and we will be using the same format as last Summer. Many of you are preparing for Fall Ball & High School try-outs. Please take advantage of this opportunity!! We will be hosting the

Instructional Clinic

focusing more on the fundamentals, basics & technique in a class type age appropriate structure.
Our goal is to have a 4-1 ratio of instructor to students.
We will break this up into the following 3 classes:
Pitching and Catching (Mondays)
Fielding and Baserunning (Thursdays)
Each class will be 2 hours long. To combat the heat this summer we are going to hold the Pitching & Catching, Hitting clinics at Legends Sports complex in The Woodlands.
Each class will be $60.00, allowing those to attend only the classes needed or wanted. If you attend all 3 classes then it drops the cost for each class down to $50.00. There is a $25.00 deposit required and each player/student will get a T-shirt.
Below is a list of the dates for each Class/Session: August Sessions available.
Monday August 10th (Hitting) 1:00pm-3:00pm
Wednesday August 12th (Pitching & Catching) 1:00pm-3:00pm
Thursday August 13th (Fielding & Baserunning) 1:00pm-3:00pm
Monday August 17th (Hitting) 1:00pm-3:00pm
Wednesday August 19th (Pitching & Catching) 1:00pm-3:00pm
Thursday August 20th (Fielding & Baserunning) 1:00pm-3:00pm
We do offer sibling & referral discounts.
We look forward to seeing you there.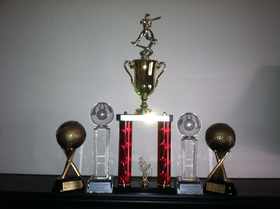 Wednesday, August 12
2015/2016 Fall Baseball Tryouts
FURY BASEBALL IS HOLDING TRY-OUTS FOR THE 2015 FALL SEASON
Contact Coach Clint Johnson at furybaseball417@yahoo.com or CALL US AT: 832-887-7881 OR 281-387-9820 for more information.
Come on board and be a part of a winning experience. Tired of your son not getting the playing time he needs? Then come join a TEAM and family Organization. ALL TEAMS Coached with Dedicated and Talented, well Trained, Paid Coaches!!
Looking for players for the Fall 2015. Looking for all ages.
Summer Schedule! We took all our Elite Teams to Gulf Shores, Alabama! July6th thru July 19th!
Our High School Team Traveled to Colorado Springs to particpate in a once in a lifetime event! July 22nd!
High School teams will be playing several college showcase events during the Fall and in the Spring Klein High School League and will be properly prepared for High School Baseball
Come, be a part of a growing organization that focus' on developing kids of all ages and helping them become the best ball players they can be to advance them to the next level.

Where: Alden Bridge Sports Fields (FM 242)
When: Saturdays August 8th and 15th
7U - 12U 10:00am - 12:00pm
13U - 18U 12:00pm - 2:00pm
furybaseball417@yahoo.com
832-887-7881
https://www.facebook.com/pages/FURY-BASEBALL/119717544731249
Monday, May 18
Fury Baseball High School Tryouts
Fury is Looking for players for the Summer 2015. We will play Tournaments. This team is Coached well and designed to get YOU continue working for High School Baseball and beyond.
May16th @ Alden Bridge Sports Fields 5:00pm
WE WANT YOU!
If you are looking for Baseball to get ready for your High School team, then we have the answer for you! Houston is home to some of the most talented ball players in the country and competition is tough.
We practice in a State of the Art Facility at Legends Sports Complex! Rain or Shine!
If Baseball is your passion? And you want to be a part of an Organization that is serious about helping you continue to succeed at the game you love, then WE WANT YOU for our High School Prep-Team!
If you are 15-18 years old and interested in a try out please contact Coach Clint Johnson at 832-887-7881.
Practices will be held on Tuesday and Thursday nights and Saturday afternoons. Please contact us for further details.
The benefit of being a Fury player includes paid Coaches & Professional training. You will play in the best tournaments throughout Southeast Texas and a limited membership to Legends Sports Complex is available. Contact us by phone at one of the numbers above or at furybaseball417@yahoo.com with any questions.
http://www.eteamz.com/furybaseball417
furybaseball417@yahoo.com

832-887-7881

https://www.facebook.com/pages/FURY-BASEBALL/119717544731249
Wednesday, April 8
Parents Corner
Clint and Gina,
By the way, I cannot even begin to tell you the night and day difference that exists between the Fury and the ________. In only two practices, I have seen more enthusiasm and motivation from Jake than in 6 weeks with the _________. Practices are structured and with purpose, and feedback is positive, firm, and immediate. This is all awesome….we are thrilled to be on board!
Thanks
Dennis M
Coach Clint,
I wanted to pass something along to you about Steven. Ever since last Fall when you told the team that you wanted to see report cards, that put Steven on high alert. He has really buckled down this year and is producing the guest grades he had even had. This last report card last week he made straight A's for the first time. Thank you for the extra push on school!

Best regards,
Steve Fortune
Coach,
Just to let you know that I am happy with where my boys are and I feel like they have grown in their skills and thank you very much for the job you are doing.
Shannon M
Coach,
Happy holidays to you as well and thanks for all your support with Hogan. He is a sensitive kid but he loves playing for you and Don. With having 4 kids I see a lot of different coaching styles and I honestly feel you are one of best I have seen. You have high expectations but are always constructive and manage all the kids in accordance with their different temperaments.

Thanks again for everything - see you thursday
Carl R
Coach,
Thanks for all you do. Drake and Kendall both love this team and they have got more out of being with you as a coach than they ever have before. Drake is so sad and tearful everyday because he is out hurt, but he loves this team and you as his coach.
Thanks,
Debra Gregory
Clint,
I just wanted to let you know that both Chris and Sam made the soph. team at Kingwood High! Thanks for all you did for them with Fury. I know it was a big part of them making the team.
Sincerely,
Jacque Havelka
Clint --
Thanks. Really thought you had arranged the clinics well, and helped kids of various skills and ages. Liked the system of your gathering them for instruction after they had done a little of the skill being worked on, and then recycling them. That gave you and yours more knowledge first on where they were, and then gave you personally the chance to see what they had picked up from your instruction and the specific items they needed individually to work on. Was really good.
Thanks,
George Bond
Clint and Gina-
Thank you for such a top-rate clinic on Saturday! Conor had a great time and was able to tell his dad (currently out of country) several new things he had learned. And Clint thank you especially for talking with Conor about his frustration at playing 1st base when the "crazy throws" come in. He is excited to have a strategy for getting those bouncers and wild throws.
We look forward to the summer clinics/camps.
Thanks again!
Athena Sullivan
Hey guys,

I just wanted to tell you personally what a great team of coaches you have! Not one of them batted an eye when I asked them to buy a square tonight and everybody loved the idea of it! They are the most respectful and caring individuals and I am so happy to say they coach my kid! Thanks for making that possible!

Just so you know Gina, I talked to Clint tonight about 10 squares we had left and asked if I could sell them to the coaches and that money raised will go toward whatever team or player you and Clint see fit! I thought it was a great idea and so did they!

Thank you again for thinking of me to do this job! I am having a blast meeting all of the different parents and hearing their ideas!

Tiffany

#1 Baseball Mom!
Monday, May 18
Summer Lesson Rates 2015
Effective 1/5/2015 ...

Thursday, August 19
FURY BASEBALL in The Woodlands Villager




Fury Baseball ......after a successful season is highlighted in The Woodlands Villager newspaper and in Woodlands online. To view the story visit: http://www.hcnonline.com/articles/2010/08/11/woodlands_villager/sports/wv-s_fury_baseball.txt
Special Thanks!!! to all the Fury players and families and coaches, who have contributed to the success and growth of our organization in 2010. We are looking forward to another fantastic Fall & Spring!!! for 2011 Season.
Tuesday, August 11
FURY BASEBALL