Thursday, July 13
2017 FRESHMAN STATE in LINCOLN NE August 4,5,6 2017 at DORIS BAIR
FRESHMAN ALL-STATE IS POSTED IN All State Teams in header on the left margin.
NEW LOCATION FOR 2017: DORIS BAIR in Lincoln NE
2017 Freshman State Tournament Friday, Saturday, Sunday August 4,5,6 2017 at: DORIS BAIR 4900 Doris Bair Cir Lincoln Ne 68504.
Champions Village was basically destroyed by a tornado in June, and will not be able to get things ready for us.
You can email registration and mail check. Rosters due at check in. Coaches check in will be towards the north end of Complex. We will be using LYSA website for up to date scores, as well as, weather updates.
Check HANDOUTS for registration info, entry forms, and roster forms.
TSHIRT information to follow.
DEADLINE: JULY 17,2017. Because of the Western Nebraska teams travel plans we DO NOT change the brackets. "In the mail" doesn't get you in. Teams have been disappointed before. Don't be one of the disappointed.
BRING YOUR POP UP TENTS for shade. Chairs are allowed.
All tournament RULES questions please contact RON OSBORN:
Playing rules are the HS rules for Nebraska. Umpires will help you, just ask before you
do it, eh?
***FRESHMAN STATE ALL-STATE TEAMS POSTED FOR 2016***
Click on the All State Teams in the homepage menu on the left
Thank you for your support of FRESHMAN STATE
Tournament Directors
Rules:
Ron Osborn
ronoz@cox.net
402-319-1162
Robin Osborn
Entries and Payments, Schedules, Umpires.
homerun_07@hotmail.com
402-659-2011
DEADLINE: 17 JULY, 2017__________________________________________________
***FRESHMAN STATE is NOW on FACEBOOK. Hundreds of photos.***
___________________________________________________________________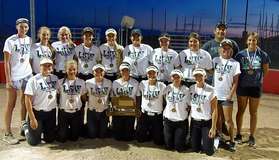 Lincoln SW Green 2016 Class A Champion
Monday, August 8
2016 Class A Freshman State Champion - Lincoln Southwest Green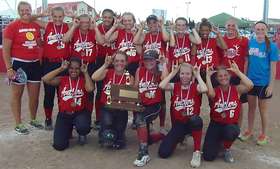 2016 Class B Freshman State Champion Elkhorn
Monday, August 8
2016 Class B Freshman State Champion Elkhorn

Sherman Poska
Thursday, August 4
Heroes of Freshman State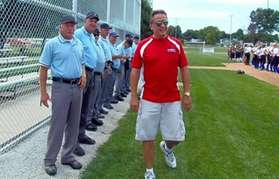 Tim O'Dell
Sherman Poska, Father of Nebraska HS Softball. Metro Sports sponsored The Freshman in 1994 to get it started. Financed 44 club teams to start Nebraska Girls HS Softball. Financed Title IX actions across the State. Sherman's birthday is August 5th, Opening Night.
Tim O'Dell, Tournament Director for over a decade in Blair. Friend and sponsor, Chili Dawgs Foods of Fire in Blair. Thank you so much for your wonderful work and legacy to The Freshman.
Wayne Queen, Hospitality and All State Selection Committee for as many years as we were in Blair. Donated so much time and help sponsor Hospitality room in grand fashion. Miss you Friday Night.
Lynn Edgell, Mr. E, the man behind the scenes for all the time we were in Blair. Scoreboards to helping everywhere he could. Thank you for your dedication to The Freshman and kids everywhere.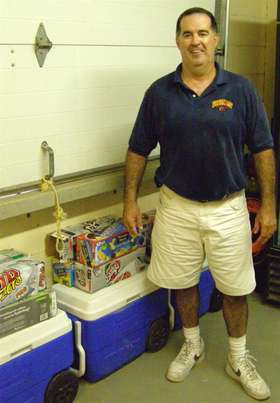 Wayne Queen

Lynn Edgell with his scoreboard
Thursday, August 4
Lynn Edgell the best IT volunteer we ever had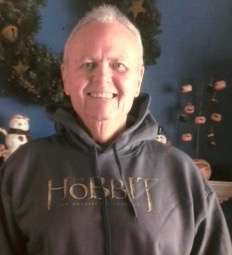 Lynn Edgell

Lynn Edgell, Mr. E, the man behind the scenes for all the time we were in Blair. Scoreboards to helping everywhere he could. Thank you for your dedication to The Freshman and kids everywhere.



Tuesday, August 11


ALL-STATE TEAMS ARE NOW POSTED. Click on All-State Teams in the menu on the left.



Saturday, July 23


Click on this header to go to FACEBOOK ALBUM of FRESHMAN STATE ,"view photos" for additional albums





2017 NSAA HS SOFTBALL...click here


The home page of Nebraska High School Fastpitch.
It will have classification numbers, district assignments,
and each school's schedule for 2017