Fremont Girls Softball Association: Welcome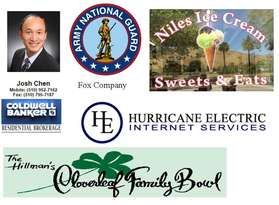 2016 Home Run Sponsors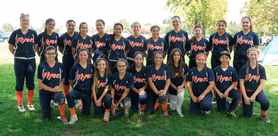 2106 12U and 18U Flyers
FGSA NEWS
FGSA Closing Day
Saturday, July 16th
Ceremony on AHS #1 (begins around 11am)

10U, 13U, and 18U All-Star Games at 9am

7U games at Los Cerritos at 9am

Raffle Baskets on AHS #1

Snack Bar will be open in the morning selling breakfast items, snacks, and drinks.
Work Party - Friday, July 15th
meet at the AHS blue bin or snack shack
begins at 4pm
all teams should send volunteers to help - don't forget to sign in and out
all fields in the complex need to be prepped for games on Closing Day
no practices on any fields in the complex
Scores - 13U and 18U managers need to send their game scores to m_edipaola@att.net - please put Score in the subject line
Schedules are available in the Handouts/Forms section of this website.
Pitching Lessons: Contact Gina - email at geen16@hotmail.com or phone 510-432-6925
If you are interested in joining the FGSA Board of Directors we are looking for new members. We still have a few open positions. Please email Tammie Kim for more info: tammie73@comcast.net
For more information on the Fremont Flyers (FGSA's Tournament Team Program) visit their webpage (link on the left) and/or the Informational Flyer and FAQ's found in the Handouts/Forms section on this website
Feedback Appreciated
In the Handouts/Forms section of the website you will find a suggestion form. We appreciate your feedback and hope to hear from you.
Need to call a Director or have questions about the League? Call the League Phone number @ (510)315-4950 and your call will be returned by a League official. If you have any questions or comments , please send an e-mail to tammie73@comcast.net.