Freedom Optimist Soccer: Welcome
Welcome to Freedom Optimist Soccer.
FOSoccer Information Line
410-795-7697
You will need a PDF viewer to see some of the documents. Click
here
to get the free viewer.
A Wonderful 2014 Season Ends...
We hope everyone enjoyed the Fall 2014 soccer season.
And congratulations to all the upper division champions such as Team 6 from the Girls 7/8 division!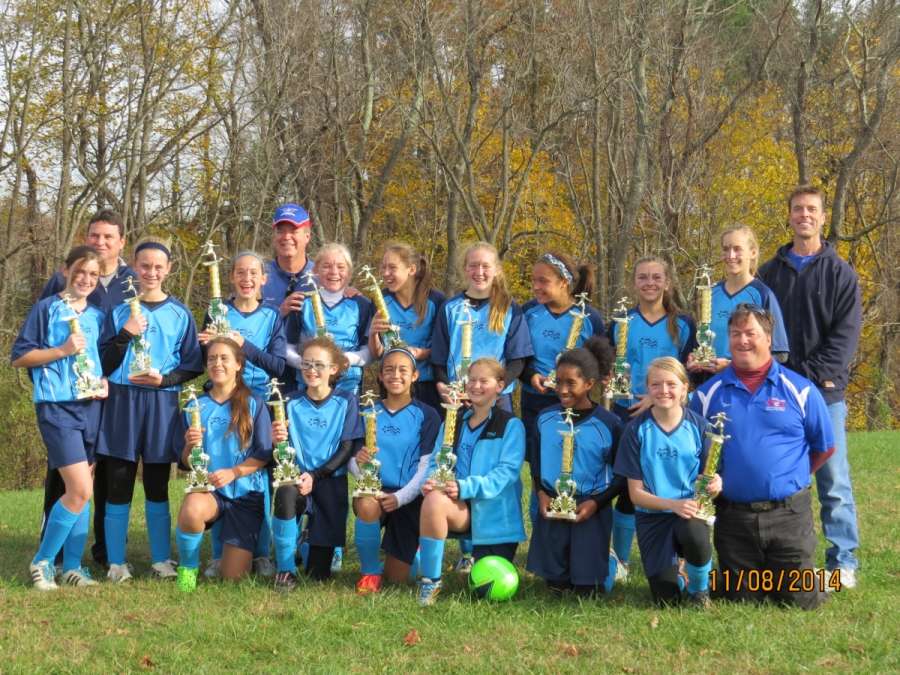 Thanks to all the coaches, parents and players who came out this year and even played together at the end like...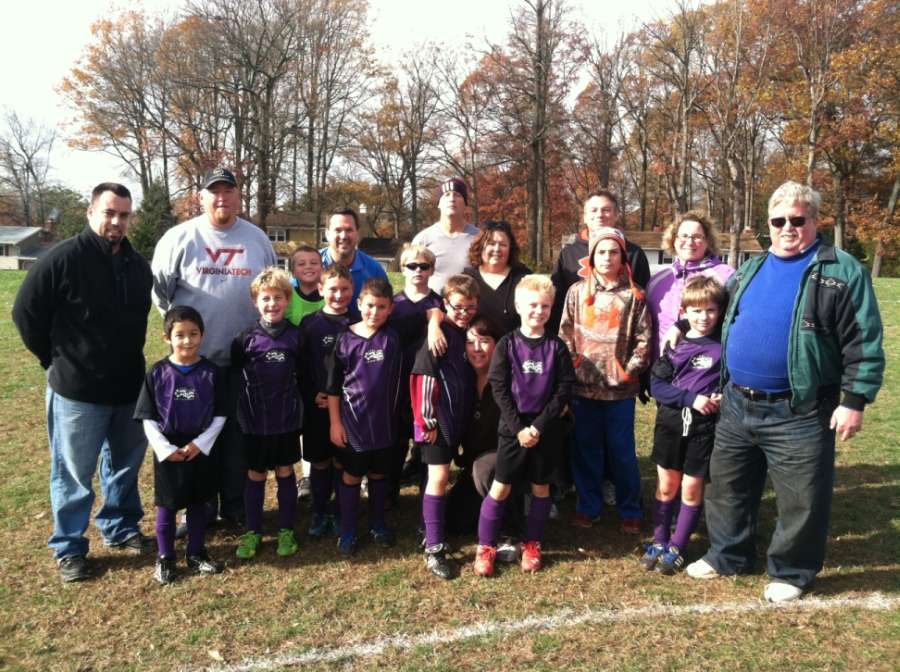 From everyone in the Freedom Optimist Soccer club thanks for a great season and we hope to see you again next year!
Weather Policies
Weather Hotline
If fhe fields are closed due to conditions or inclement weather is expected or occurring, call the FOS hotline at (410) 795-7697, Option 1, to check on field availability. On weekdays the message is updated by 5pm.
Thunder & Lightning Policy per Carroll County Recreation and Parks
Once lightning is observed or thunder is heard during outdoor recreation council activities, all athletic fields must be cleared for a period of 20 minutes. If lightning is observed (or thunder heard) again, the 20 minute period of cleared fields starts over. You can read the official policy at: http://freedomarearec.com/WeatherPolicy.pdf.
Soccer Ball Sizes by Divisions
Here a list of the soccer ball sizes by division:
| | |
| --- | --- |
| Size 3 | Clinic (4 year olds), Kindergarten, Boys and Girls 1 & 2 |
| Size 4 | Boys and Girls 3, 4, and 5/6 |
| Size 5 | Boys and Girls 7/8 and High School |
Frequently Asked Questions
See our
FAQ
s.
The Freedom Optimist Soccer League is affiliated with the Freedom Area Recreation Council in cooperation with the Carroll County Department of Recreation and Parks.
The Americans with Disabilities Act applies to the Carroll County Government and its programs, services, activities, and facilities. Anyone requiring an auxiliary aid or service for effective communication or who has a complaint should contact Madeline M. Morey, The Americans with Disabilities Act Coordinator, 410.386.3800, 1.888.302.8978, MD Relay 7-1-1/1.800.735.2258 or emailmmorey@ccg.carr.org as soon as possible but no later than 72 hours before the scheduled event.