FO5SL: Welcome
FO5SL - Fairfax Over-50 Soccer League
"You don't stop playing because you get old...you get old because you stop playing"
Welcome to the website for the Fairfax Over-50 Soccer League (FO5SL).
Now in our 10th year of play!
DEADLINE FOR REGISTERING TEAMS FOR THE SPRING SEASON IS MARCH 1!
SEE BELOW FOR FEES AND REGISTRATION FORMS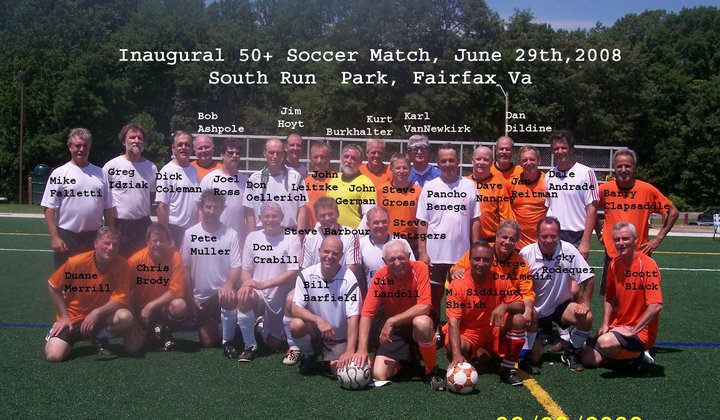 That's FO5SL, not FOSSIL.
We are based in northern Virginia and are dedicated to providing the opportunity to play the beautiful game to players over the age of 50.
We strive to play a competitively balanced game with sufficient player restraint that allows us all to go to work the next morning.
We play full-field 11 v 11 with paid licensed referees.
We have 10 teams in 2 divisions for the Winter 2017-18 season, and plan to have more teams soon.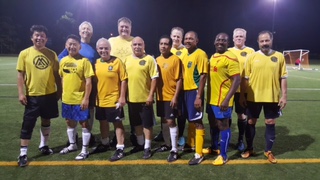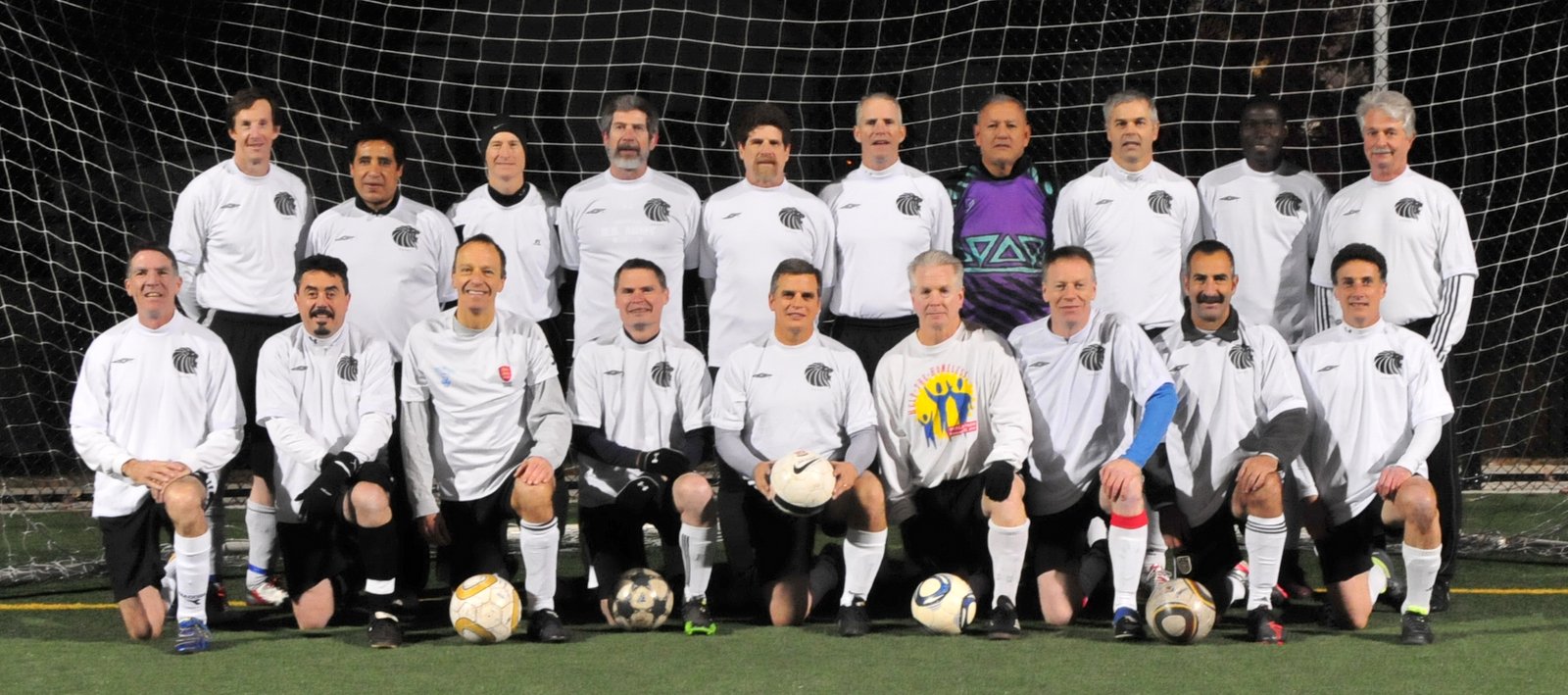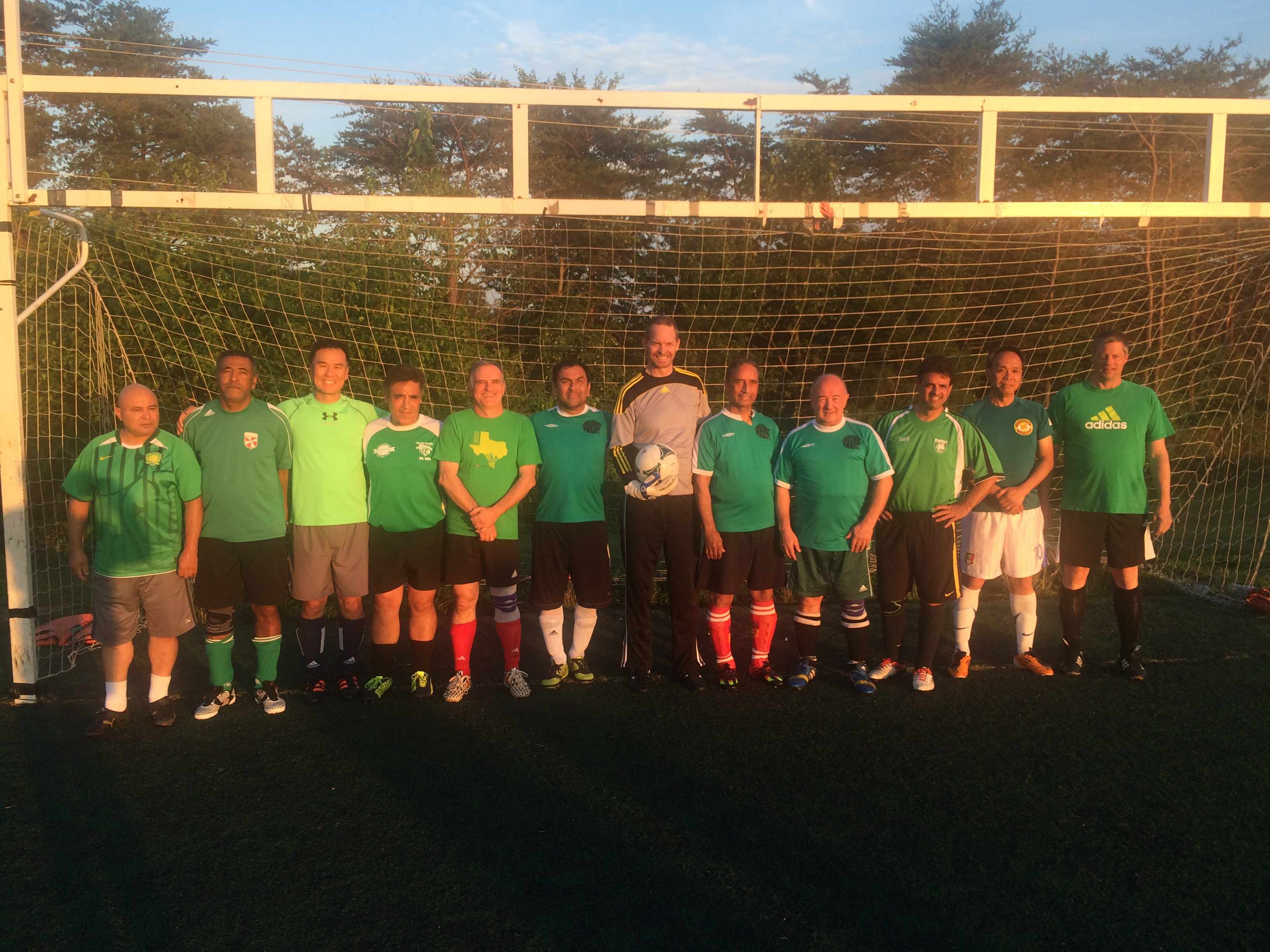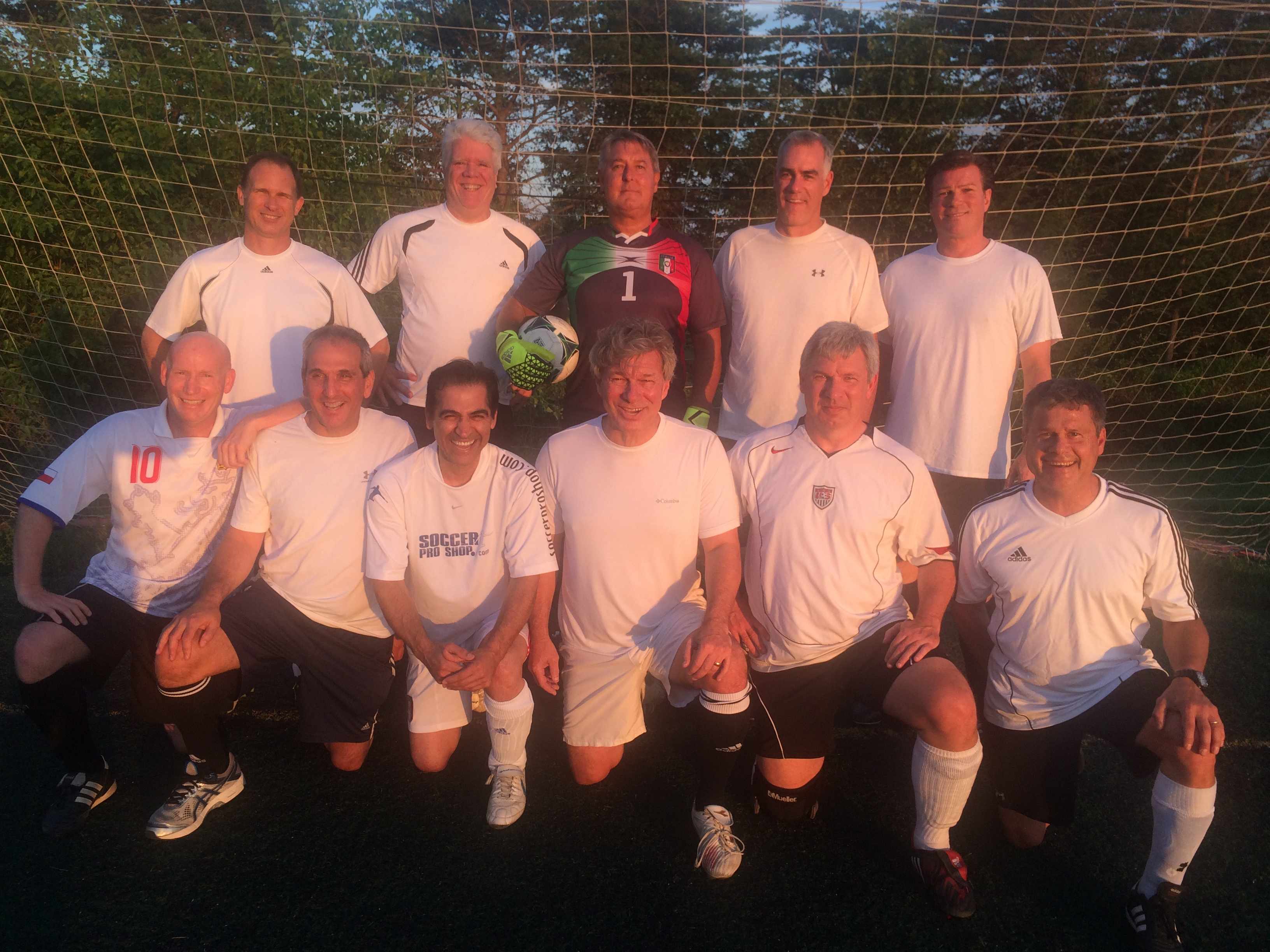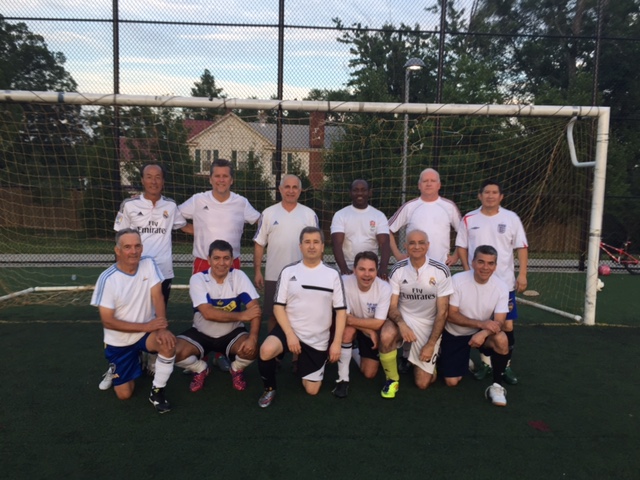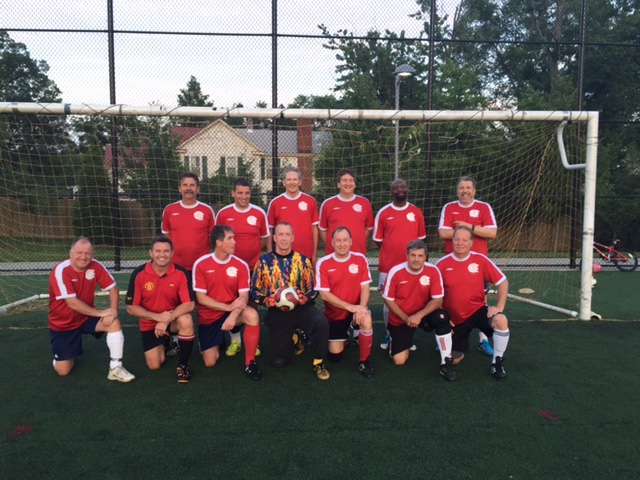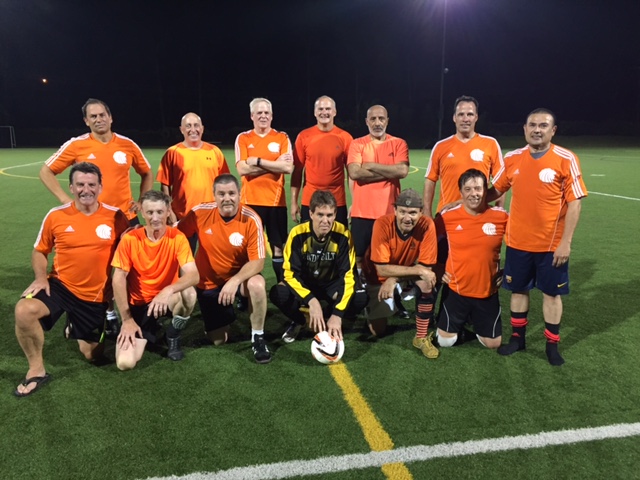 GAMES: Matches are held at Fairfax County fields. Based on allocations and the time of year, matches usually start between 8pm-9pm (Winter games start at 7pm) and are scheduled 3-4 nights/week in the Herndon, Chantilly, or Centerville areas. All fields are on an artificial surface, with excellent lighting for night games. See the calendar for more current details.
FEES: Player dues cover the costs of the fields, professional referees, limited insurance, official player cards, and other expenses.Team Dues are $2,500 collected 2x a year. We also will take individual players and either place them on a current team or hold them until we have enough to make a new one. We are members of the United States Adult Soccer Association (USASA).
JOINING: Contact me (Kurt) at the email below if you are interested in joining. Click on "Handouts" on the menu to download a registration form. If you turn 50 (or older) during 2017 you are eligible to play.
Check the menu on the left to see updated league calendars, scores, standings, and photos, and additional information.
For more information or to join email us at coachkurtsyc@yahoo.com.
Friday, December 1
Winter 2017-18
Fall 2018 is complete! A great season in both Division with Greengos capturing the regular season championship and Six Pistols the playoff championship in Division B and BD Warriors getting both the regular and playoff championships in Division A.
NO REST!! Winter 2017-18 starts NOW! For variety, during the Winter season the format will change. All teams in the league will play every other team in the league 1 time. This will also allow flexibility in case of inclement weather cancelling games. REMINDER: Due to Fairfax County regulations all games will start at 7pm during the winter. All lights will go out at 9pm. We have 3 fields: EC Lawrence #2, Centreville High School and Poplar Tree Park. See the calendar on this site for more details. Dress Warmly, Winter Rules apply.
NOTE: Fairfax County Policy is that if any portion of a field has snow or ice cover then that field is closed. Removal or attempted melting of snow or ice is PROHIBITED. Violations of these rules could result in the league losing permits and losing the right to getting future permits.
It's going to be great - Cold - But Great!
Thursday, July 7
Spring 2016 Recap
Ah, the change in the weather...from snow to 85 and high humidity.
Ah, the change in the league! From 6 teams to 8 teams!
Congratulations to XCavsO50 for winning the playoffs beating Fall Champions Six Pistols 5-2
Well played by all, overall it was a great season.
Summer 2016 starts right away!
Summer season will be a little shortened due to changes in the Fairfax County permit schedule. Watch the FO5SL calendar for games, there will be periodic updates.
Monday, January 11
FO5SL is expanding for Spring 2016
We are E X P A N D I N G
We at FO5SL are planning on adding another 2 teams this coming Spring 2016.
Tell all your friends, join as a team or as individuals. Sign up now. Download and complete the Registration Form located on the Handouts Page (use the "Menu" button to access the menu if you are using your smart phone or tablet. )Please scan the form and email to coachkurtsyc@yahoo.com OR if you are old-school, mail to FO5SL, 7933 Donegal Lane, Springfield, VA 22153. See you on the pitch!
Monday, July 21
FO5SL Teammates Get Gold - USASA Veterans Cup National Championship
We are very proud of our guys who participated in the Veteran's Cup! 4 FO5SL members were on the team that won the over 55 National Championship (well 5 if you count Richard Mebane who just moved away this past winter) and 2 FO5SL members in the over 60 team that placed 2nd in their age group. Way to go guys!!! click on the headline above to go to the full article.