Florida District 20 Little League: Welcome
Monday, January 18
Teen Baseball Division
Registrations for the Teen Baseball division have begun. See the new District 20 website for registration info.
League Finder
Want to know what league you're zoned for? Follow this link to find out.
---
Regulation Concerning Concussions

Regulation III (d) for all divisions of Baseball and Softball has been changed to include
Note 3
which states in part:
If a medical professional, Umpire in Chief, the player's coach, the player's manager or the player's parent has determined a player sustains a possible concussion, the player must be, at a minimum, removed from the game and/or practice for the remainder of that day...
His/her return to full participation is subject to 1.) the league's adherence to its respective state/provincial/municipal laws, 2.) an evaluation and a written clearance from a physician or other accredited medical provider and 3.) written acknowledgement of the parents.
Training for preventing, recognizing, and responding to a concussion is available at the following sites and the Handouts page of this site.
http://www.littleleague.org/learn/programs/childprotection/concussions.htm
http://www.cdc.gov/concussion/HeadsUp/online_training.html
---
Composite Baseball Bats
A study recently conducted by Little League International on composite bats has brought sweeping changes to Little League Baseball. The use of composite bats for ALL divisions of baseball (softball is not affected by this ruling) is prohibited starting in the 2011 season. More info can be found here.
---
Where are all the volunteer umpires?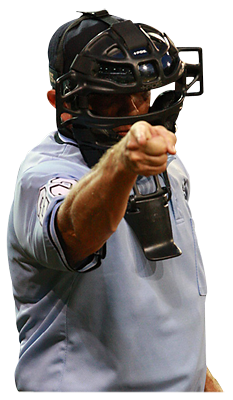 Every year local leagues have elections, organizational meetings, registrations, drafts, etc.. Then, a week before the season starts someone asks, "What about umpires?" This story portrays some items leagues should think about in building a viable volunteer umpire program.
---

FL District 20 Staff