FC Soccer Club: Helping Feet Cleat Program
Don't pay full price for new cleats, trade what you don't use anymore!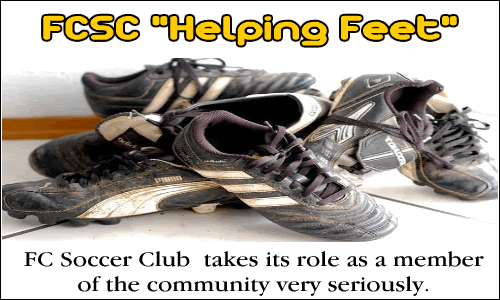 We are aware that your children grow at an alarming rate. For this reason, we have implemented a new program that will hopefully prevent families from having to buy a brand new pair of soccer cleats, from one season to the next. The "Helping Feet" Program is designed to provide players with a source for quality used soccer shoes. The program is intended to help reduce the cost of participating in our sport and is open to all families. Those of you whose children have outgrown soccer shoes this is your chance to donate those shoes for other kids to use instead of just tossing them in the garbage. We are looking for: gently used soccer shoes. If you are wanting to donate some old shoes, keep these things in mind when dropping them off:
They should be cleaned

The laces should be tied together - to keep the mates from being separated

The size of the shoe should be showing - either tagged on the laces or marked on the bottom with a marker
Here's how it will work:
Donate a pair of cleats "clean & in reasonably good shape" which you no longer use. These can be put in the drop can located in the lobby of the Harrison County YMCA, contact Kathy Barry at (812)744-3294 or email

info@fcsoccerclub.com

to arrange drop off.

If you are in need of cleats but have none to trade, we just ask for a small donation.

Just donate your cleats even if you don't want a new pair.
Trading times
(Located in the storage shelter at the YMCA fields)
The first Monday and Thursday practice of each season

The first weekend of games each season

The last Saturday of each season

Special appointments made by emailing

info@fcsoccerclub.com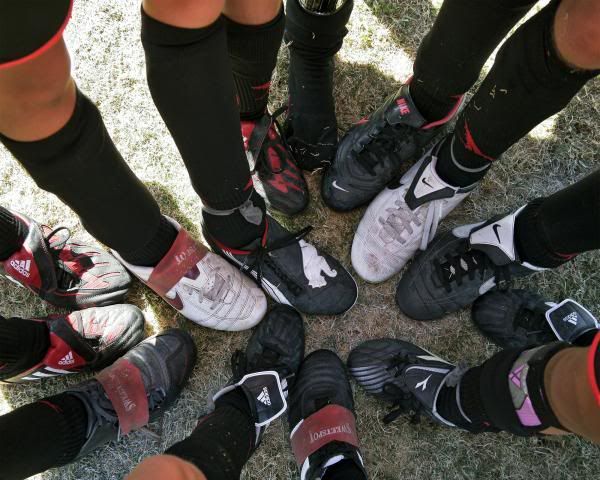 The only way that this program can be a success is with your cooperation.