Falls Church Kiwanis Little League: 2013 All Stars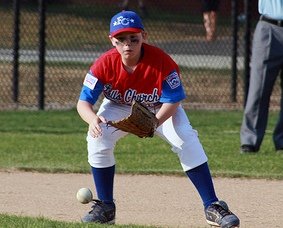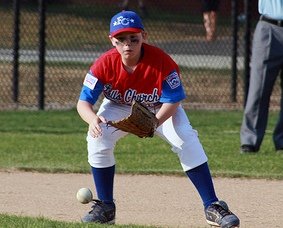 Important Dates
May 22 (note new date) Mandatory parents meeting, 8:00pm, location TBD
May 28 All Star Eligibility Forms due at Westgate snack bar
May 31, June 2 Tryouts for 9, 10, and 11 year olds, times TBD, Westgate
2013 All Stars
FCKLL provides an opportunity for select children—those who best represent the combined attributes of physical ability, baseball knowledge, positive attitude and dedication to baseball as a team sport—to compete successfully in All Star tournament play. The goal of the All Star selection process is to select those players who will best represent the League while giving the team the best possible chance to win. Factors to be considered in making team selections include talent and achievement; hustle and commitment; character and sportsmanship.
FCKLL fields three tournament or All Star teams.
| | | | |
| --- | --- | --- | --- |
| | Coach | Tournament | Practice begins |
| 9-10 | Kyle Gilster | June 21—July 1 | June 7 |
| 10-11 | Brian Lauer | June 23—July 5 | June 11 |
| Majors | Rich Butler | July 6—July 14 | June 15 |
Tournament dates are tentative. A finalized schedule will be posted on the
VA District 4 website
.
Eligibility Criteria
Participation on the All Star team is a tremendous commitment for the players and their families. In order to be included on the All Star Eligibility List, a player must meet the following criteria for participation.
One parent must attend the All Star Parents meeting on Wednesday, May 22, 8:00 PM, (note new date) location TBD
Player must have participated in at least 60% of the regular season games and meet all Little League eligibility requirements for age and residency.
During the All Star season, the player must be available for 90% of potential All Star practice days.
The player must be available for all but one (1) possible District 4 tournament game days.
The player cannot participate on/with any other baseball team during the All Star Season.
Player Selection
Players are either voted onto the All Star teams by their peers or selected by the All Star Selection Committee (league officials, regular season managers and the All Star managers). To aid in the selection process, players who are league age 9, 10, and 11 attend tryouts since the teams may be comprised of players from either AAA or Majors. For specific details regarding the selection process, please see the All Star Selection Policy.
In order to ascertain a player's eligibility, we need to collect information from your family. Please submit a completed All Star Eligibility Form at the All Star Parents Meeting on May 22, or return it to the snack bar by May 28.
We recognize that this can be a confusing process. If you have any questions or need assistance completing your form, please contact your manager or Matt Fletchall at matt_fletchall@archway.com.
FCKLL All-Star Selection Procedures