Falls Church Kiwanis Little League: Spring 2015 Registration
Registration for the Spring 2015 season is Open!
2015 REGISTRATION FEES
Majors, AAA, AA $180
Single A $165
T-Ball $150
Early Bird
Save $25 for each child registered before Dec. 31
Sibling Discount
Save $25 per sibling after first registrant
$25 Late Fee
after Jan. 11 for ages 8-12
after Feb. 15 for ages 4-7
Registration Closes
Jan. 30 for ages 8-12 Mar. 8 for ages 4-7
Read about FCKLL structure and levels of play.
All boys and girls who:
are welcome to register for the Spring 2015 baseball season.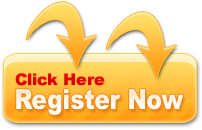 ALL PLAYERS
will be required to have
three proof-of-residency or school enrollment documents
and
one proof-of-age document
.
These documents may be presented during the player's scheduled skills assessment, at the walk-in registration session, at the New Family Orientation (date TBD), or to your child's team coach.
Players age 8-12 will be scheduled for a skills assessment on February 1, 8, or 15. The Player Agent will notify each registrant with the assessment date and time. For players age 8-12 drafts will be conducted in late February or early March for AA, AAA, and Majors to assign players to teams.
Players age 4-7 will be assigned a level based on age, experience, and parent preference. Teams will be formed by local schools and neighborhoods. Parental requests for certain teams are also honored whenever possible.
*Little League this year changed the age determination date. For children ages 9-12 who were born prior to January 1, 2006, the age determination date remains the same -- April 30, 2015. However, for children whose birthday is on or after January 1, 2006, the age determination date is now December 31, 2015. This means that for children ages 4 - 8 whose birthdays fall in the months of June through December, Little League will now consider them one year older than they would have been using the old age determination date. If you have questions, please contact the Player Agent, FCKLLPlayerAgent@gmail.com.
FCKLL is dedicated to providing all children with the opportunity to learn and play baseball. In cases of significant financial hardship, accommodations can be made for payment of fees. Families in need should contact the League Player Agent at FCKLLPlayerAgent@gmail.com or 855-FCKLL-VA.
Proof of Age Guidelines
Proof of Residence Guidelines