Falls Church Kiwanis Little League: Welcome



Be sure to use your coupons with Little League soon. Claim those prizes you've earned!


Spring 2014

Regular Season Champs

Majors Nationals

AAA Blue Jays

AA Storm

Single A Bees



*************************************************************************************************************************************************************************
2014 Fall Ball Registration
Fall Ball Schedule
Majors, AAA, AA, Single A
First practices in mid-August
Majors, AAA, AA: Three events per week (two for Single A) through November 1.
Players at Single A and AA will practice as a group in mid-August so managers can assess skills and divide teams evenly. Note: To ensure a positive learning experience, managers might move a child up or down a level based on assessed skills.
T-Ball Clinic
One-hour clinic each Sunday afternoon in September and October, Time TBD
Beyond Little League
Players who were league age 12 in the spring and have "aged out" of FCKLL can continue to play in the fall with Falls Church/Annandale Babe Ruth League
All boys and girls who:
Are welcome to register for the Fall 2014 baseball season.
$25 Sibling Discount
Late fees apply after August 10.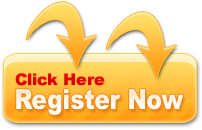 Baseball Majors ages 10 - 12 $180
Baseball AAA ages 8 - 11 $180
Baseball AA ages 7 - 10 $180
Baseball A ages 6 - 8 $165
Tee Ball Clinic ages 4 - 7 $150
The FCKLL Fall Ball program is a developmental program. Players may register to play up a level, but this is not a guarantee of playing at that same level in the spring. On vacation in August? No worries, games don't begin until September so we can get everyone who registers placed on teams even if you have August vacation plans.
FCKLL is dedicated to providing all children with the opportunity to learn and play baseball. In cases of significant financial hardship, accommodations can be made for payment of fees. Families in need should contact the league Player Agent at
FCKLLPlayerAgent@gmail.com