Frederick County American LL: Welcome

Jevin Login
↑ Click on the link above to go to Jevin. Update your contact information and view your schedule for the season.
Fall Ball
Registration is now CLOSED for all Divisions. Uniforms have been ordered and should be delivered around September 8th. Your Manager will provide you with more details as we get closer to the delivery. We hope you have a great fall season!
Frederick Keys Tickets
For anyone interested, FCALL still has about 100 tickets left for sale. Price has been reduced to $10 a ticket, which includes General Admission to the game, a hot dog, chips, and a drink. These tickets are good for any home game for the rest of the season, including firework nights. The Keys FCALL Little League Day has been rescheduled for September 2nd - at this game, the Spring 2016 MaBB Yankees will go on the field during the National Anthem with the Keys players and Bradley Kimble will throw the first pitch. To purchase tickets, contact Sarah Messick at fcallfundraiser@gmail.com. Payment for tickets is required at time of order.
If you have any questions or concerns about anything that is happening this season, your first point of contact is your Manager. They will most likely be able to answer your questions or get the answer for you. If your Manager is not able to help you, your next point of contact would be your Division Representative.
Cancellation Numbers:
Make sure you check the cancellation line for the location of your game. Just because Clearbrook Park is closed doesn't mean that the game is cancelled if you have an away game.
Frederick County America (FCA)
and Frederick County Nationals (FCN) please call the Frederick County Parks and Rec cancellation hotline at 540-665-5678. Option 3. It will than ask for prompt for Clearbrook Park or Sherando Park. Or you can check the website at http://www.co.frederick.va.us/departments/o-z/parks-recreation/cancellations
**Stephens City passage road fields may not be included on this. Parks and Rec does not close these fields. FCNLL will close these fields, and let the league know**
Clarke County
cancellation hot line is 540-955-9950
**Will be updated after 3:30 during the week, after 8:00 on Saturdays**


Strasburg Baseball
Strasburg Softball
Woodstock
Mount Jackson
Front Royal (baseball)
Warren County (softball)
South Berkeley
Broadway
**Managers have contact information for all leagues above and will let you know if games are cancelled**
Feel free to check whenever you are in doubt!
The Youth Sport Partner Agreement between Frederick County American Little League (FCALL) and Frederick County Parks and Recreation Department allows us to help your child improve their skills in softball or baseball.
Thank you for visiting the Frederick County American Little League Website! Play ball and have a wonderful season!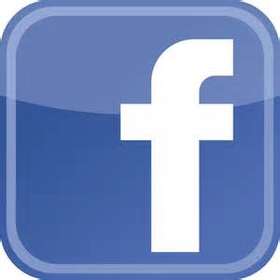 FCALL Facebook Page