Frederick County American LL: Welcome

Jevin Login
↑ Click on the link above to go to Jevin. Update your contact information and view your schedule for the season.
2016-2017 FCALL Board of Directors
Have you ever thought about getting involved with Frederick County American Little League? Do you have the desire to help grow the baseball and softball programs in Frederick County? Now is your chance! Please consider becomig a member of the Board of Directors for the upcoming 2016-2017 season. The term will run from August 1, 2016 - July 31, 2017. Position descriptions for all Board of Directors positions can be found under the handouts tab on the left. If you are interested in putting your name on the ballot, please email FCALLSecretary@gmail.com by July 15, 2016.
2016 All Stars
Congratulations to the 2016 All Star players and coaching staff! If you have the opportunity, please come out and support your FCALL teams once their tournaments begin. For up to date tournament brackets, visit the VA District 3 website at: https://sites.google.com/site/vadistrict3/2016vad3allstars
If you would like to volunteer to help run the 8-9-10 Softball tournament that is being hosted by FCALL, please let a Board Member know. We need volunteers for umpires, concession stand workers, scorekeepers, announcers, and help setting up and tearing down each night of the tournament.
8-9-10 Baseball

Host: FCNLL

Manager: Mike DeSimone

Coach: Mike Jackson

Coach: Troy Messick

Players:

Dagan DeSimone

Ryan Hecker

Samuel Jackson

Bradley Kimble

Blake McCarty

Blake Messick

Brody Payne

Hayden Rinker

Josiyah Santos

Drew Thomlison

Brock Whipkey

Trevor Williams

Zachary Woskobunik

10-11-12 Baseball

Host: Woodstock-Edinburg

Manager: Justin Messick

Coach: Keith Nixon

Coach: Steve Bell

Players:

Austin Baker


Nick Bell

Jacob Burns


Braden George

Mike Jackson

Carter McCarty


Cole McCarty

Landon McCarty


Denver Messick

Jayden Nixon

Ethan Pingley

Ashton Pitcock


Christopher Standen

Junior Baseball

Host: Front Royal

Managers: Jeff Green

Coach: Page Whitacre

Coach: John Hughes

Players:

Ryan Anderson

Kevin Brown

Brennen Dooley

Steadman Green

Tim Hughes

Robert Hummer

Daniel Jaquis

Jeremy McLarn

Avery Pitcock

Aaron Ringer

Austin Roberts

Dustin Watkins

Lucas Whitacre

8-9-10 Softball

Host: FCALL

Managers: Danny Schultz

Coach: Mark Stone

Coach: Chris Lindamood

Players:

Kendall Barnes

Skyla Compton

Mackenzie Edwards

Hayley Harvey

Jolie Jenkins

Elizabeth Johnson

Emma Lindamood

Josey Nail

Macey Payne

Cadence Rieg

Jill Schaefer

Emily Schultz

Mikayla Stone

10-11-12 Softball

Host: Strasburg

Managers: Ashley Kidwell

Coach: Chris Kelley

Coach: Jerry Fishel

Players:

Sara Blowers

Jenna Burkhamer

Elizabeth Davis

Haven Ellis

Fairuza Fishel

Paige Flinchum

Breanna Kelley

Sophia Mezzatesta

Ashlyn Philyaw

Ella Pingley

Katie Ramsey

Payton Rieg

Laken Whipkey
Frederick Keys Little League Day
The Keys game on May 22nd was cancelled due to rain. For those of you that had tickets for the game, they are now good for any home game for the rest of the season, including firework nights. For anyone interested, FCALL does still have about 100 tickets left for sale. Again, these tickets are good for any home game for the rest of the season. Price is $20 a ticket which includes General Admission to the game, a hot dog, chips, and a drink. FCALL will be picking another day that the board and other members of the league plan to attend. We will share that information with you all so if you would like to join the league in catching a game, you can do so. To purchase tickets, contact Sarah Messick at fcallfundraiser@gmail.com. Payment for tickets is required at time of order.
If you have any questions or concerns about anything that is happening this season, your first point of contact is your Manager. They will most likely be able to answer your questions or get the answer for you. If your Manager is not able to help you, your next point of contact would be your Division Representative.
Cancellation Numbers:
Make sure you check the cancellation line for the location of your game. Just because Clearbrook Park is closed doesn't mean that the game is cancelled if you have an away game.
Frederick County America (FCA)
and Frederick County Nationals (FCN) please call the Frederick County Parks and Rec cancellation hotline at 540-665-5678. Option 3. It will than ask for prompt for Clearbrook Park or Sherando Park. Or you can check the website at http://www.co.frederick.va.us/departments/o-z/parks-recreation/cancellations
**Stephens City passage road fields may not be included on this. Parks and Rec does not close these fields. FCNLL will close these fields, and let the league know**
Clarke County
cancellation hot line is 540-955-9950
**Will be updated after 3:30 during the week, after 8:00 on Saturdays**


Strasburg Baseball
Strasburg Softball
Woodstock
Mount Jackson
Front Royal (baseball)
Warren County (softball)
South Berkeley
Broadway
**Managers have contact information for all leagues above and will let you know if games are cancelled**
Feel free to check whenever you are in doubt!
The Youth Sport Partner Agreement between Frederick County American Little League (FCALL) and Frederick County Parks and Recreation Department allows us to help your child improve their skills in softball or baseball.
Thank you for visiting the Frederick County American Little League Website! Play ball and have a wonderful season!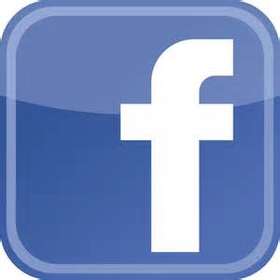 FCALL Facebook Page