Frederick County American LL: Welcome

Jevin Login
↑ Click on the link above to go to Jevin. Update your contact information and view your schedule for the season.
REGISTRATION IS CLOSED!
Frederick Keys Little League Day - May 22, 2016
Join us May 22nd to watch the Keys vs. the Potomac Nationals. Game starts at 2 pm. $20 gets you a General Admission ticket, hot dog, chips, and a drink. Players will have the chance to parade around the warning track and meet Keys players. To purchase tickets, see a Board Member or contact fcallfundraiser@gmail.com. Payment for tickets is required at time of order. Information flyer can be found under the "handouts" tab on the left.
100 Inning Game
Thank you to everyone that helped raise money this year for our 100 Inning Game. Because of the outstanding efforts of our kids and parents, we raised over $14,000. Great job!!!!
A special thank you to the Top 5 prize winners as well as the rest of the $300 Club:
Bradley Kimble - $1,603.00 - Won $250 Visa Gift Card


Dagan DeSimone - $1,417.00 - Won $200 Visa Gift Card


Tanner Barb - $1,350.00 - Won $175 Visa Gift Card


Lucas Broy - $1,320.00 - Won $150 Visa Gift Card


Lincoln Barnes - $1,000.00 - Won $100 Visa Gift Card


Breanna Kelley - $575


Hayley Harvey - $315


Landen McCarty - $315


Coby Nesselrodt - $300

Colton Nesselrodt - $300

Major Baseball Yankees - Team Winner
If you have any questions or concerns about anything that is happening this season, your first point of contact is your Manager. They will most likely be able to answer your questions or get the answer for you. If your Manager is not able to help you, your next point of contact would be your Division Representative.
Cancellation Numbers:
Make sure you check the cancellation line for the location of your game. Just because Clearbrook Park is closed doesn't mean that the game is cancelled if you have an away game.
Frederick County America (FCA)
and Frederick County Nationals (FCN) please call the Frederick County Parks and Rec cancellation hotline at 540-665-5678. Option 3. It will than ask for prompt for Clearbrook Park or Sherando Park. Or you can check the website at http://www.co.frederick.va.us/departments/o-z/parks-recreation/cancellations
**Stephens City passage road fields may not be included on this. Parks and Rec does not close these fields. FCNLL will close these fields, and let the league know**
Clarke County
cancellation hot line is 540-955-9950
**Will be updated after 3:30 during the week, after 8:00 on Saturdays**


Strasburg Baseball
Strasburg Softball
Woodstock
Mount Jackson
Front Royal (baseball)
Warren County (softball)
South Berkeley
Broadway
**Managers have contact information for all leagues above and will let you know if games are cancelled**
Feel free to check whenever you are in doubt!
The Youth Sport Partner Agreement between Frederick County American Little League (FCALL) and Frederick County Parks and Recreation Department allows us to help your child improve their skills in softball or baseball.
Thank you for visiting the Frederick County American Little League Website! Play ball and have a wonderful season!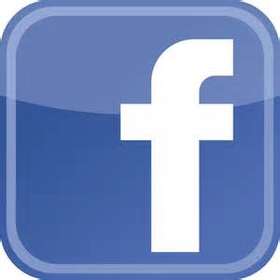 FCALL Facebook Page