FBTAA: Welcome
WELCOME TO THE FREEMANSBURG BETHLEHEM TOWNSHIP ATHLETIC ASSOCIATION!!
The Freemansburg Bethlehem Township Athletic Association provides baseball for residents of Freemansburg Borough and Bethlehem Township ages 5-19. The organization has been chartered with Little League of America for the past 59 years. Our organization also participates in the Lehigh Valley League, Bushkill Valley League, Connie Mack and Senior and Junior Legion programs.

Please keep checking the FBTAA site for news updates. Our "Calendar" has been updated with 2013 meeting, registration, clinic and game dates.

---
FBTAA 2013 HOME RUN DERBY
Sunday June 9th, 2013 12:30 PM
Entrance Fee $10.00
Open to All 2013 Little League A, B and Minors League Players
Trophies will be awarded for 1st, 2nd and 3rd places in each division.
All participants will receive a t-shirt.
Additional PRIZES also awarded.
Sponsored by FBTAA Ladies Auxiliary
REGISTRATION IS CLOSED
Entrance Fee must be paid prior to T-shirt being ordered
---
2013 HRD Participants
2013 HRD Participants
LLA-Chrin
Jack Gawlik
Michael Olshefski
LLA-Classic Car Wash
Joseph Stofanak
Matthew Kingfield
Michael Gschrey
Nathan Peiffer
LLA-Fritch
Adam Throne
LLA-Hanchick and Lerch
Christopher Guadagnino
James Ryan Moniz
Patrick Johnson
LLA-Moyer Lumber
Ethan Suleiman
Luke pomrink
Nicholas George
LLA-Pavlish
Dylan Stocker
Spencer
LLA-Stefko
Colin Curtin
Michael Carbonaro
Neil Valkenburg
LLB-BRUNOS
Haley Gschrey
Luke George
LLB-BTAA Bulldogs
Collin Beck
Danny Connell
LLB-Freemansburg Storage
Adam Walker
Christopher J. Sletvold
Joshua Herman
LLB-Garis Motors
Tavian Cavanaugh
Tyler Lissy
LLB-Wagner Farms
Brooks Coyne
Ryan Stofanak
Trent V. Anders
Tucker Snyder
Tyler Snow
Minors-All About Fun
Connor Stofanak
Tyler Czipoth
Minors-Arbor Fence
Joseph Potenza
Petros "Peter" Hrousis
Tyler Frankenfield
Minors-Augello Chiropractic
Anthony Michael
Collin Lutz
Connor Joseph Bevan
Nathan Suleiman
Minors-Jim Hill Construction
Griffin Coyne
Noah Potts
Minors-Team Capital Bank
Caden Dudeck
Nicholas Joseph Moniz
Sean endrick
Minors-Warren Business Products
Nathaniel Sletvold
2013 Jr Legion Memorial Day Tournament
---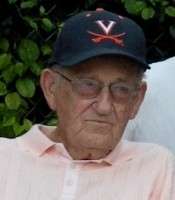 Lee H. Frey
June 23, 1921 - April 3, 2013
Friday, April 5
Lee Frey - Founding member of FBTAA baseball.
Lee H. Frey, one of the founding members of the Freemansburg Bethlehem Township Athletic Association passed away on April 3rd, at 91 years old.
He was the husband of Irene (Sebjanits) Frey. They celebrated 69 years of marriage in September of 2012.
Born in Bath, on June 23, 1921, he was the son of the late William J. and Artie (Hartley) Frey. Lee was a Craneman at Bethlehem Steel at the Open Hearth for 42 years. He was a member of Christ Lutheran Church in Freemansburg
Lee talked all the time about FBT. His daughter Carol, often recalls the many hours she spent there as a young girl while Lee and his wife, Irene, worked the fields and snack stand. Lee was so proud of an award he received years ago from FBT that it had a very prominent spot in the entry to their home.
Memory tributes may be placed at www.longfuneralhome.com.
Contributions: Christ Lutheran Church, Main and Monroe Streets, Freemansburg, 18017.
---
CLICK ON THE TITLES(LINKS) BELOW FOR DETAILS
- 2013 Lou Cecala Memorial Baseball Camp (June 24 - 27th)
- LITTLE LEAGUE CHILD PROTECTION PROGRAM 2013
- 2013 LITTLE LEAGUE BAT CHANGES [PLEASE READ]
- Subscribe or Unsubscribe to the FBTAA Email List
-
FBTAA Open Discussion Forum on Facebook
---