East Wake Soccer Association: Coaching Resources
Friday, August 10
Coaches Guide
EWSA Coaching Information
Please See Below For:
Useful Activities/Information
Coaching Education
Tips, Help and Advice
Coach/ Team Organization
Player Equipment Checklist
Laws of the Game
---
Useful Activities/Information
EWSA Coaching Clinic February 11th, 2013
Understanding the stages of development and what to do
---
Coaching Education
For local courses, please visit this link:
E – F certificate is recommended but not required to attend the E course. This course is designed specifically for the coach working with U13 players and older. The curriculum focuses on the development of the player both individually and as part of the team. The emphasis is to build on the player's technical training by applying tactical concepts within game situations. There is no practical coaching test, however, each candidate is given a practice coaching opportunity and given feedback. Coaches are expected to participate in all activities; field/lecture/discussion. The course is 18 hours which is usually conducted on Friday evening from 6:30 PM to 9 PM and then from 8 AM to 4:30 PM on Saturday & Sunday and the cost is: $75 NCYSA Members/$85 Non-members. This course serves as a prerequisite for the"D" License course.
D – Pre-requisite "E" License. This course is designed for the coach working with U13 and higher aged players and is the highest license that the state office offers. The emphasis of the course is to prepare coaches to further the development of the player's technical application to the demands of the game, as well as expand the player's tactical awareness within the team. Coaches are expected to participate in all activities; field/lecture/discussion. The course is 36 hours usually conducted on Friday evening from 6 PM to 9 PM and then from 8 AM to 5 PM on Saturday & Sunday over two consecutive weekends. The candidates will be graded on practical coaching/field exam experience; written tests that cover care & prevention of injuries and laws of the game; and an oral exam.The cost of the course is: $150 NCYSA Members/$160 Non-members
NSCAA Coaching Education
Non-Residential Courses
The NSCAA boasts a robust non-residential course program that provides education, support and professional growth for coaches at all levels of the game. Non-residential courses vary in length and are intended primarily for coaches in a particular community and region, so lodging and meals are not part of the course packages. Because the NSCAA appreciates the desire of coaches to take courses germane to the level of player they are coaching, only a few of the courses have prerequisites (noted below). Nonetheless, coaches who progress through all NSCAA courses benefit immensely from the developmental approach taken in our curriculum.
Residential Courses
NSCAA residential courses are scheduled at predetermined sites for one-week periods of time, and residence on-site or in the area of the course is required. Sites for residential courses in a given year are located around the United States and are usually posted on our website in the autumn of the preceding year. Residential courses are intended to be taken progressively (i.e. National prior to Advanced National, etc.) and it is strongly recommended that coaches wait one full year between these courses so as to be able to learn from using the knowledge garnered in one course before moving on to the next course.
Course
Coaching Level
Time Commitment

Coaches of U-15 Club or High School players and above

50 hours instruction, 6 hours evaluation

Coaches of U-15 Club or High School players and above

50 hours instruction, 6 hours evaluation

Experienced coaches working with advanced players

50 hours instruction, 6 hours evaluation

* Prerequisites necessary for enrollment.
Residential courses allow coaches to become fully immersed in the learning process of coaching education; to focus exclusively on improving themselves as coaches for a week; to meet, network, and develop friendships with other coaches from across the nation; and to experience, in many of the courses, the amenities of some of the finest educational institutions in the nation.
Click on the link above to view and/or print the EWSA Coaching Guide. This information is intended to provide the new soccer coach with some tips and ideas for coaching youth soccer.
---
Player Equipment Checklist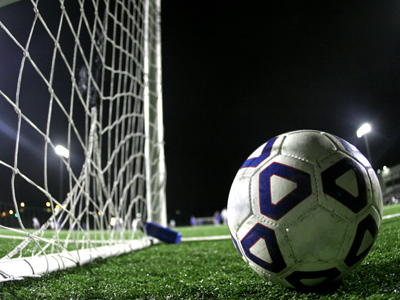 Soccer Ball (Size Depends on Playing Division, make sure your player's name is written on it)
EWSA Shirt
Black Shorts (Solid Black)
Soccer Socks (Must Cover Shin Guards)
Shin Guards (Should Cover Area From Ankle to Just Below the Player's Knee)
Cleats (No Metal Screws) or Sneakers
Water Bottle
---
Coaching Tips for New (and Old) Coaches
COMMUNICATION: Ensure the terminology you use is clear and precise. Let players know you are in charge.
POSITIVE REINFORCEMENT: Whenever possible give individuals and/or groups positive reinforcement. Refrain from using negative comments. Use praise as an incentive.
BE CREATIVE AND USE INITIATIVE: If the drill or game is too advanced, modify to increase the chances of success.
MAKE A DIFFERENCE: Be motivational and inspirational. Enthusiasm and being energetic are contagious.
KEEP PLAYERS ACTIVE: If the drill is static, create need of helpers or assistants to keep everyone involved.
EACH PLAYER IS AN INDIVIDUAL: Be aware of player differences. Aggressive or quiet, recognition of player personalities will allow you to respond to all players, and they will respond to you positively.
STRIVE FOR QUALITY: In all demonstrations make the desired objectives clear. If a player shows mastery of a skill, use him/her to demonstrate.
REINFORCE CORRECT TECHNIQUE: In all drills and games continually emphasis the use of correct techniques.
ENCOURAGE PLAYER MOVEMENT: At all times make players aware of importance of readiness. Emphasize weight forward on toes and bouncing instead of flat footed-ness.
ROTATE POSITIONS: All players should be active as servers, assistants. In game situations change positions each quarter.
DEVELOP PLAYER RESPECT: Continually get players to support one another. To show good sportsmanship towards all players including opponents, and respect for others attempts and effort.
EQUALITY AMONGST PLAYERS: Give equal attention to all players in group or games. Do not leave the less competent players behind nor slow the advanced players.
FUN AND ENJOYMENT: Players will respond and want to continue if things are fun. Create their enjoyment.
---
Coach / Team Organization
Successful coaches are many times good organizers. This organization is most evident when the players have a great time through the season - and have no idea of the work that occurred to make it happen. The following organization steps can help ensure a positive experience for all:
Hold a parent orientation meeting - establishes effective lines of communication. Hold this meeting coincident with your first practice. Include the following subjects as discussion items:
Introduce yourself
Your coaching philosophy
Explain what your season objectives are
Discuss player responsibilities
Discuss parent responsibilities
Ask for volunteers to assist (very important!)
Coaches Equipment - You can always identify the prepared coach - they are the ones with a trunk full of soccer equipment! Consider the following essentials:
Extra balls
Cones
Clipboard
Air pump and needles
Medical kit
The following items offer additional help at practices and games:
Colored pennies
Water sprayer
Soccer shoes and shin guards(yours!)
Towels
Extra pen or pencil (for notes)
Bag (to carry all this stuff in!)
Player Equipment - Each player has a responsibility to bring the essentials with them to every practice:
Soccer shoes
Shin guards
Soccer ball
Drinking water
Proper clothing
---
Laws
Of
The
Game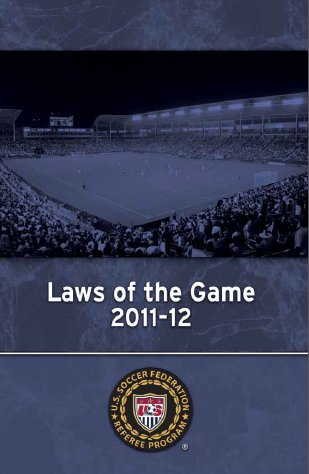 See Below Link
http://www.eteamz.com/ewsa/news/index.cfm?cat=294906