Elsinore Valley Thunder Football and Cheer: Cheer
Check out the Cheer Website for further information
Elsinore Valley
2012 Cheer
Early Bird Registration February 11th, 2012 at My Buddies Pizza 11 am to 2 pm.
---
Registration is $175 which includes the following:
New Complete Cheer Uniform
Shoes
Pom-Pom's
Camp Gear
Pictures
Year Book
Trophy
There is a mandatory chapter fundraiser of $50. You will receive 5 Thunder Discount Cards to sell for $10 each. You sell them all, you recover your cost. The discount cards are good at select local merchants and are valid for 12 months.

Thunder cheerleaders practice routines during the week and attend Thunder football games on weekends to cheer on their team and to encourage crowd participation. The highlight of the season comes in November, when the girls have the opportunity to showcase their hard work in the annual SCJAAF Conference Cheer Competition hosted at Storm Stadium.

Go to the
EVThunder Cheer
site for additional details.
T

For more details, email cheer@evthunder.org or call (951) 848-9937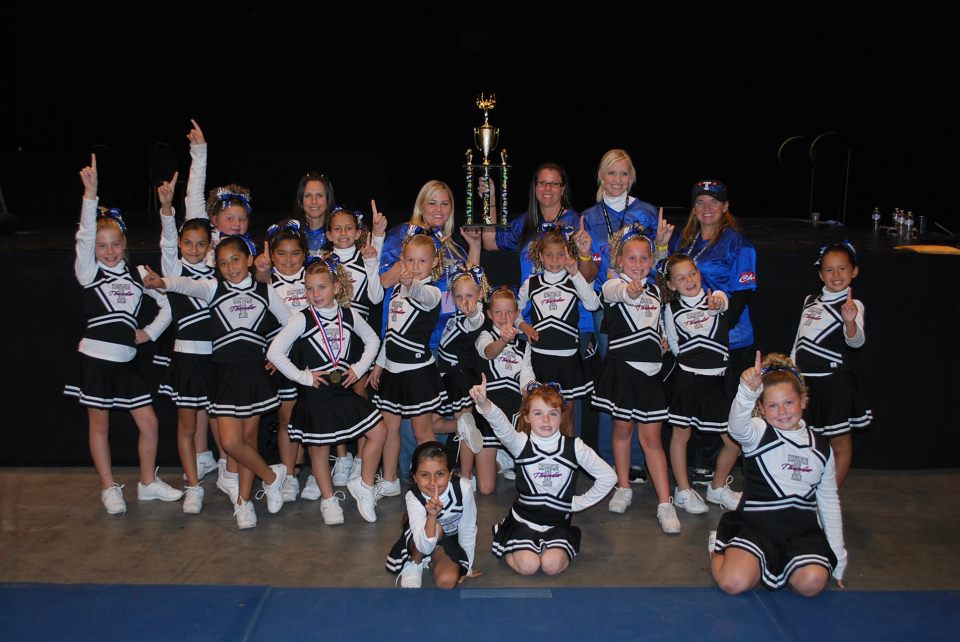 Micro Cheer 1st Place
Wednesday, March 28
2012 Winter Flag Football - Pee Wee