Estudantez AZ Clube Do Futebol: Club Latest News
During Club Competitive Try-Outs at Founders Park Queen Creek, AZ.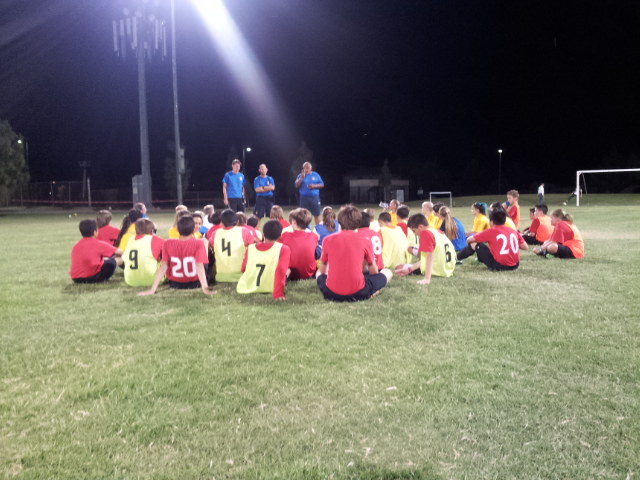 2013-14 Season Club Try-Outs
Sunday, April 21
End Of The Season Club BBQ all competitive teams and recreationals teams are invited!!!
CONGRATULATIONS!!! Our U13 Goes Undefeated To Win The 2013 Ostrich Festival...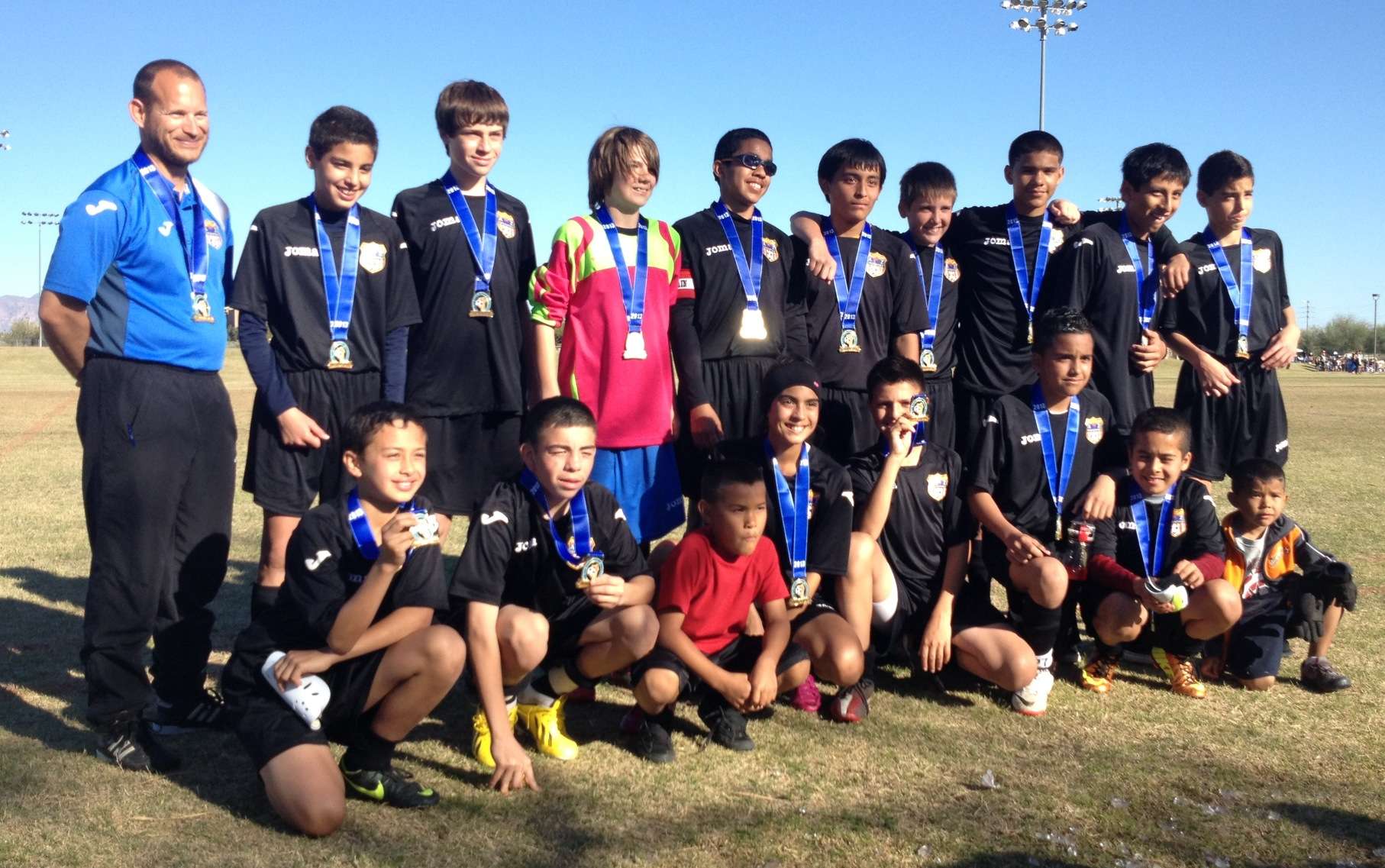 U13 Competitive Team South Wins Finals!!!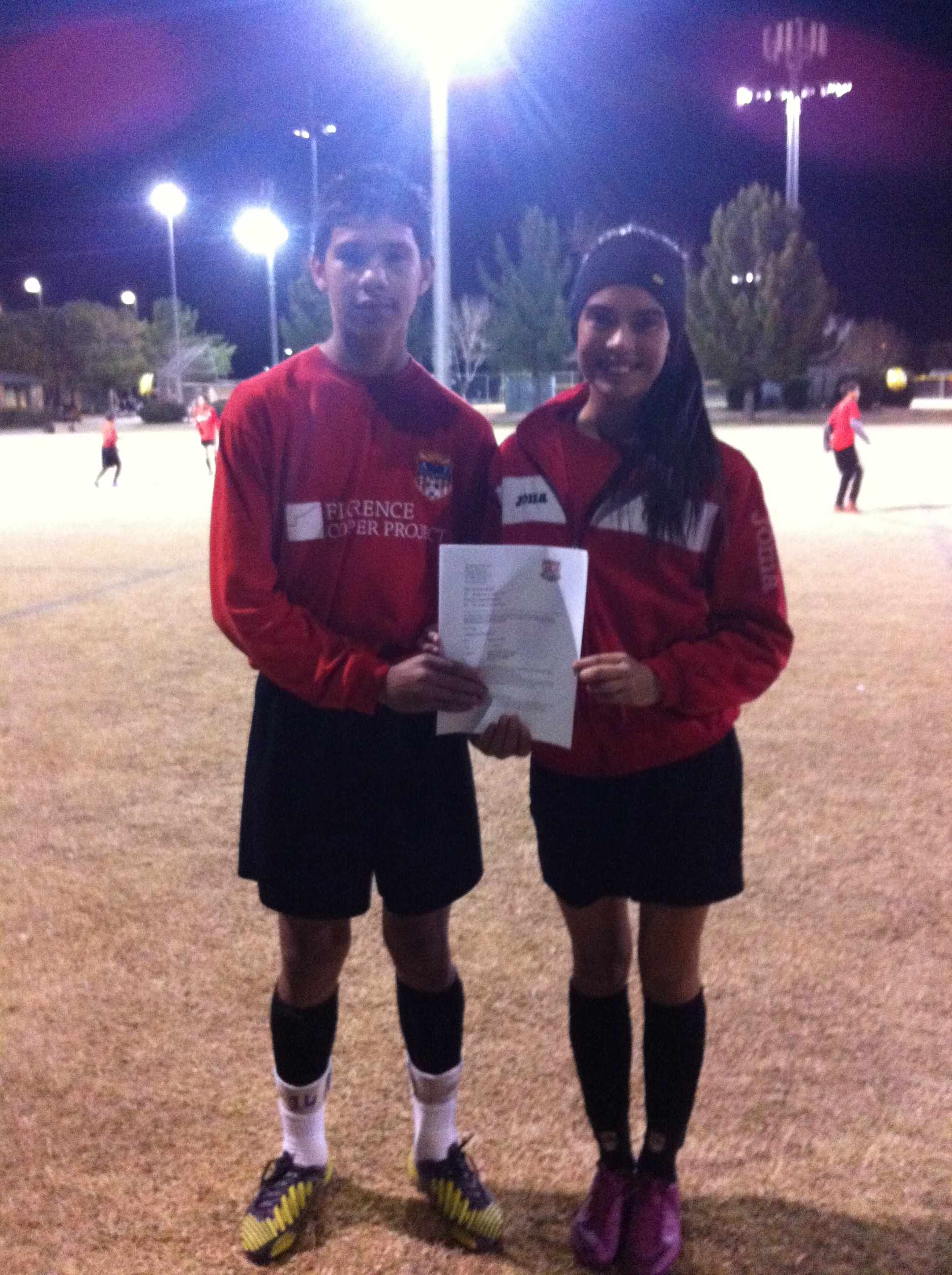 U13 Competitive Club Player Daniel Corona gets an invitation to US Nationals
Friday, November 16
HOLIDAY SOCCER CAMP @ JOHNSON RANCH COMMUNITY
For more information, call:
Jason Madvig 480.415.1696 Manny Arias 480.233.7987
Click on the flyer to register online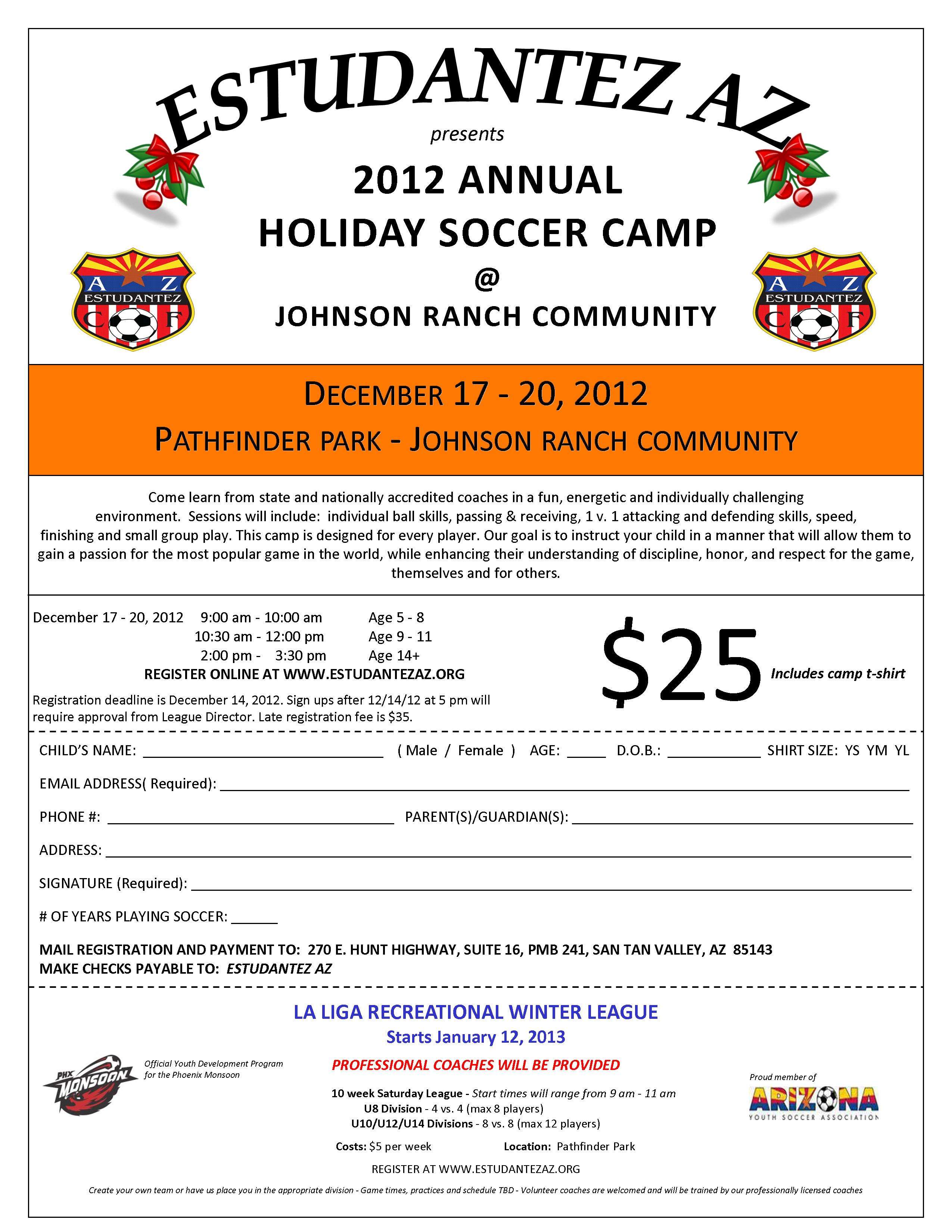 Click on the flyer to register online
Wednesday, November 14
CONGRATULATIONS!!!
Congratulations!!! To both of our soccer competitive programs, this past weekend during the Kick 4 the Cure Soccer Tournament, Estudantez AZ South U11 Competitive Team and Estudantez AZ Sedona North U12 Competitive for respective wins, they both went all the way to win the championships... Way to go guys...
Monday, October 22
CONGRATULATIONS!!! To Our U13 Competitive Club Team...
Our U13 Competitive Club Team, advanced to the finals undefeated to win the championship game with a solid win over San Tan Legacy 3-1. This past weekend during The Ahwatukee Soccer Fest. We would like to congratulate head coach Steve Magana, his coaching staff, parents and his players for and outstanding job!!! Way to go guys...
Our other Competitive Club Teams Estudantez AZ South and Sedona North also took part on this weekend's tournament, thank you for representing your club, the way you guys did and for getting as far as you could... Well Done!!!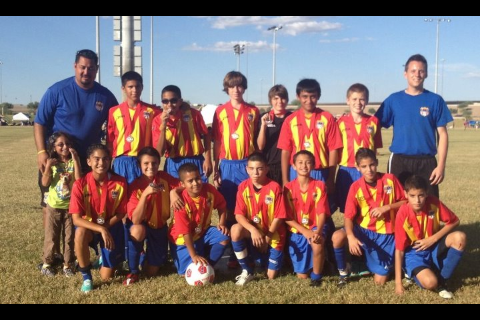 Our 2012 U13 Competitive Club Champion Team
Monday, October 8
Congratulations!!!! Our competitive teams do it again....
Congratulations to both of our competitive teams on their respective wins... They did it again, showing off their beautiful style of playing the game... Way to go boys U11 and U13...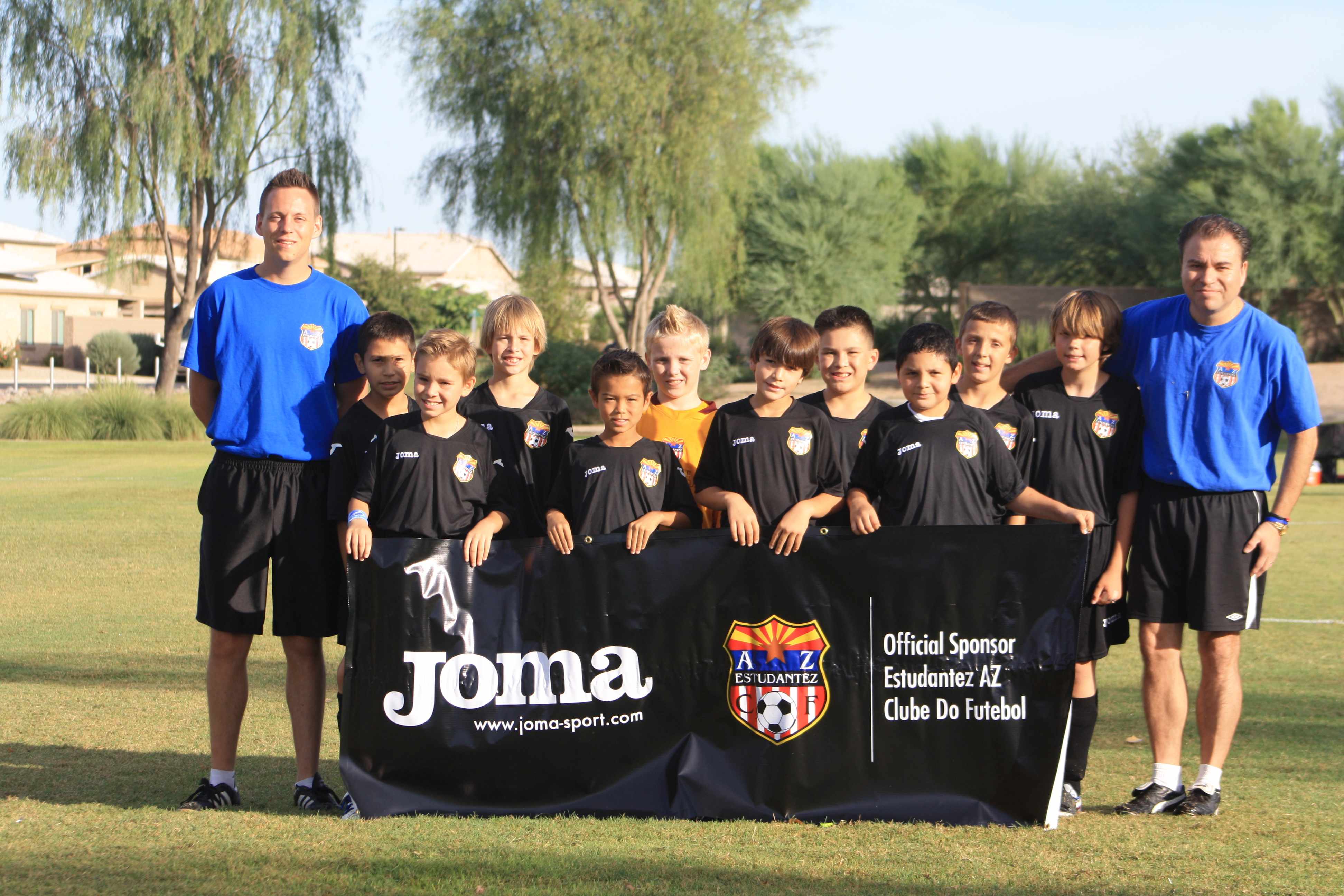 U11 Competitive Team South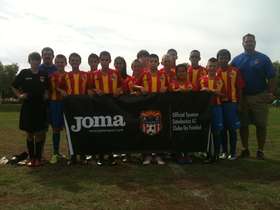 U13 Competitive Team South
Thursday, September 27
Our club is so proud of you Jacob... Good job!!!
Simple Window Modal
By Zach Richter Southeast Valley Ledger
When 10-year-old Jacob Chow was faced with the choice of spending the night at a friend's house or helping out at a carwash that the Phoenix Monsoon soccer team was holding to benefit eight-year-old Berlin Jaeger, a San Tan Valley girl with Osteogenesis Imperfecta (Brittle Bones), he made the choice that any 10-year-old would.
After skipping the carwash, Jacob felt guilty and decided to see if he could persuade his school, EDUPRIZE Queen Creek, to host a fundraiser for Berlin who suffered a broken leg in 2011, an additional accident in May of 2012 and is currently dealing with a rod put in place from the break poking through the bone in her leg.
Berlin's mother, Krishna Jaeger spoke with the Southeast Valley Ledger prior to the day of the fundraiser and explained what happened next.
"The Monsoon soccer team was awesome, the carwash raised $300, we're very grateful for what they've done," she said, noting that the community had already been very supportive of Berlin's plight.
"The beautiful amazing son of the Monsoon's Marketing Director was bummed he couldn't make it to the carwash and he took it upon himself to try and help," Jaeger continued," He went to the dean at EDUPRIZE and got them to organize a little fundraiser."
All told, Jacob's fundraiser brought in a total of $2,144.59, more than all of the Jaeger's other fundraisers combined. "I can't believe it, is that for real," Jaeger asked when she heard the total. "It's just amazing; it's awesome that someone so young is so compassionate and selfless."
For his part, Jacob explained that he felt bad that Berlin couldn't afford her surgery and decided to set up the fundraiser to help. "It wasn't hard but I wanted to put in some things so that people would want to participate," he said.
Jacob would also like to thank Mr. Green, Mrs. Fox and all the staff and students at EDUPRIZE Queen Creek and a special thank you to the National Junior Honor society and Mrs. Weiler for all of their hard work to make the event successful.
Lester Chow, Jacob's father pointed out that the school event, titled Helping Hats raised $1,936.59 and that family and friends put in the rest.
"He's always been that way, always looking to help other people," Chow said proudly, "He offered to use his allowance to give the class with the highest total a pizza party."
As for the Jaeger's, as of press time they were headed to the Shriners' Hospital in California in hopes that Berlin will be chosen for a pro bono operation. Krishna Jaeger, who shares Osteogenesis Imperfecta with Berlin and Berlin's older sister, explained their plight.
"[Berlin] had an accident at school that caused compression fractures to her spine and she had to be airlifted to Phoenix Children's Medical Center," Jaeger recalled before explaining that the real problem was that Berlin had fractured her leg during the fall.
"She broke her leg seriously about a year and a half ago, and it hadn't been heeling properly," Jaeger continued. "When she fell now it ended up refracturing the part that was healing and it pushed one of the rods through the bone, you can feel it with your fingers."
To further complicate things, Krishna, her husband who has been on disability since having brain surgery in 2005, and their children have been dropped from their government insurance which lead to Berlin being discharged shortly after she reached the hospital.
According to Jaeger, Berlin was given a splint and that plus the helicopter ride to Phoenix set the family back $23,000.
As Berlin's condition was non-life-threatening, she wasn't admitted to surgery then and there and the family was stuck trying to find a surgeon who would perform the surgery at a reduced cost ever since. The Jaegers thought they had it made when they were able to make it to the Shriners' Hospital in July only to be told the doctor they were looking for was on vacation until Sept.
"It's taken its toll on all of us," Jaeger admitted, " I still have hope but it's hard to watch a child in pain, getting more and more deformed and not be able to do anything to stop it."
Donations can be made in Berlin's name at any Wells Fargo bank or online at Facebook.com/BerlinsSurgery.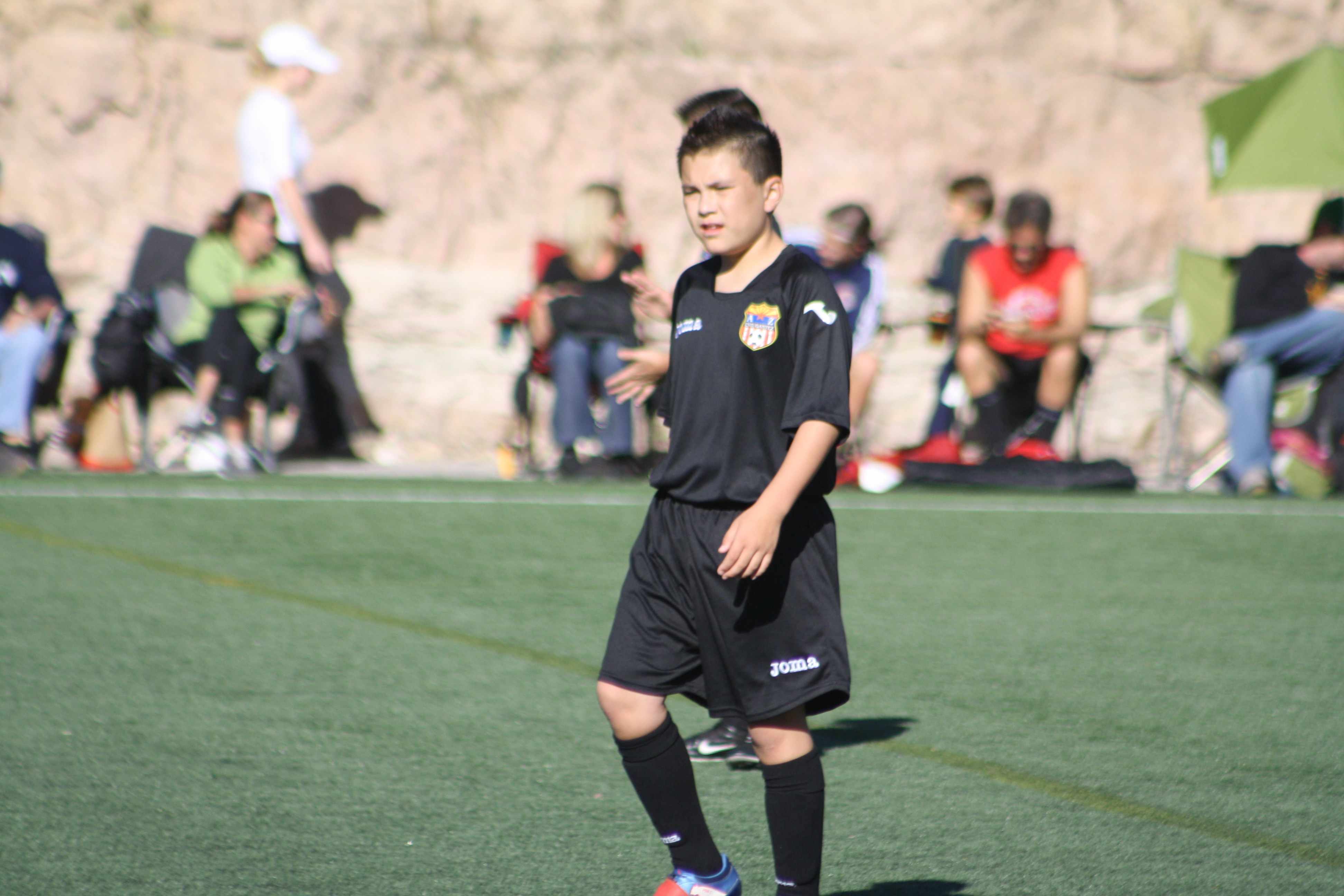 Estudantez AZ Soccer Club U11 Competitive Player Jacob Chow
Saturday, September 22
Our boys did it again!!! Congrats!!!!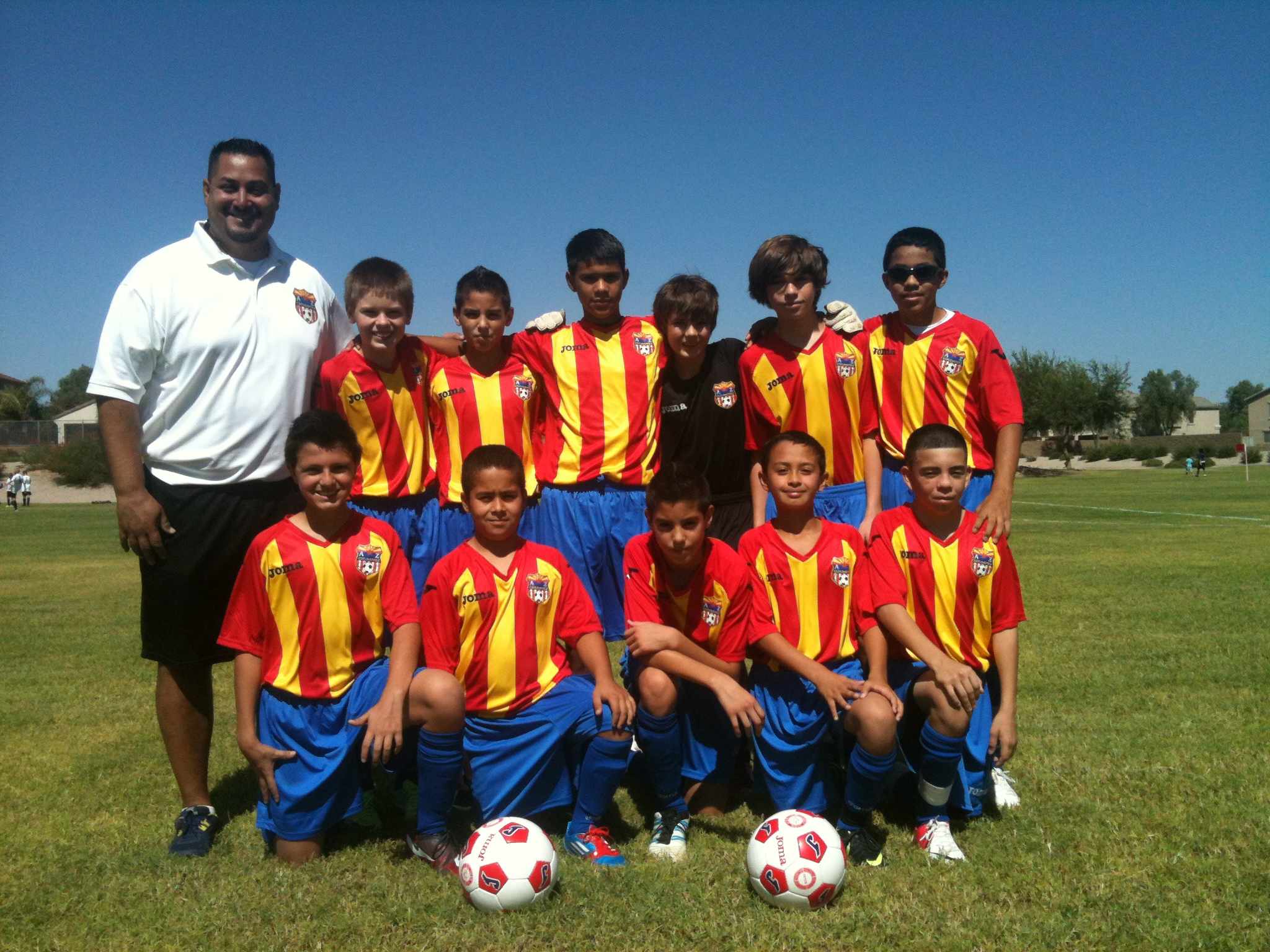 U13 Boys Competitive Team Managed by Coach Steve Magana
Congratulations!!! To our U11 and U13 Boys Competitive Teams for their respective wins this weekend... Way to go guys!!! Once again our teams are begining to place our club on the map for a fun 2012-2013 season...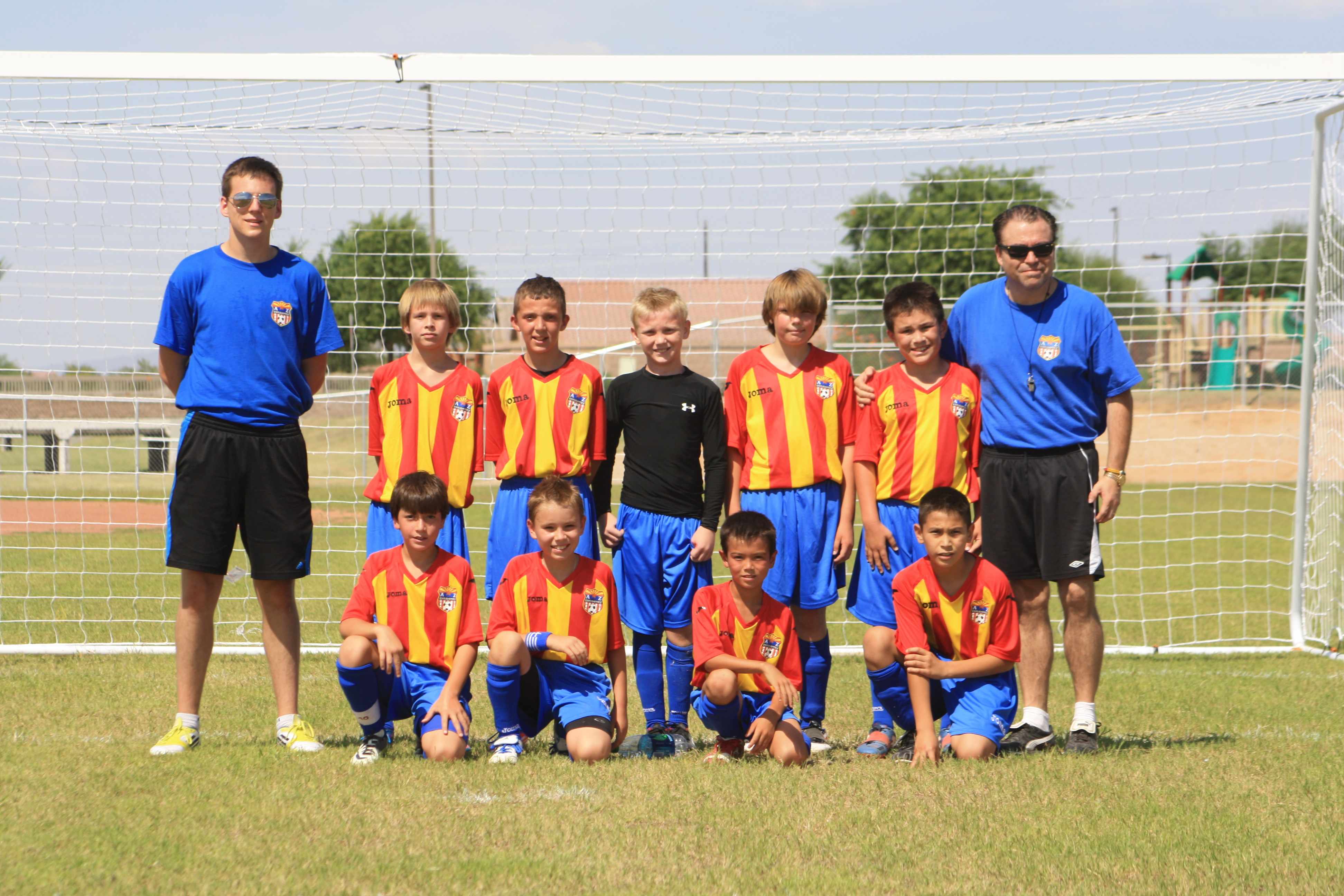 U11 Boys South Competitive Team Managed by Coach Alfredo Oliver
Wednesday, September 26
Our Club Will Be Hosting The "D" State & National License
November 10-11 & November 17-18
STER FOR "D" COURSE

LOCATION:
Anthem Community Park
2700-2999 N. Anthem Way
Florence, Arizona 85132

CONTACT:
Oscar Guardado
Email - estudantez2012@yahoo.comtudantez2012@yahoo.com
Phone: 480-233-7987

TIMES:
Saturday, November 10, 2012 - 8:00am to 5:00pm
Sunday, November 11, 2012 - 8:00am to 5:00pm
Saturday, November 17, 2012 -8:00am to 5:45pm
Sunday, November 18, 2012 - 8:00am to 4:30pm

COST: $200.00

REGISTRATION IS ONLY AVAILABLE ONLINE
Monday, September 17
Congratulations!!! To all of competitive teams...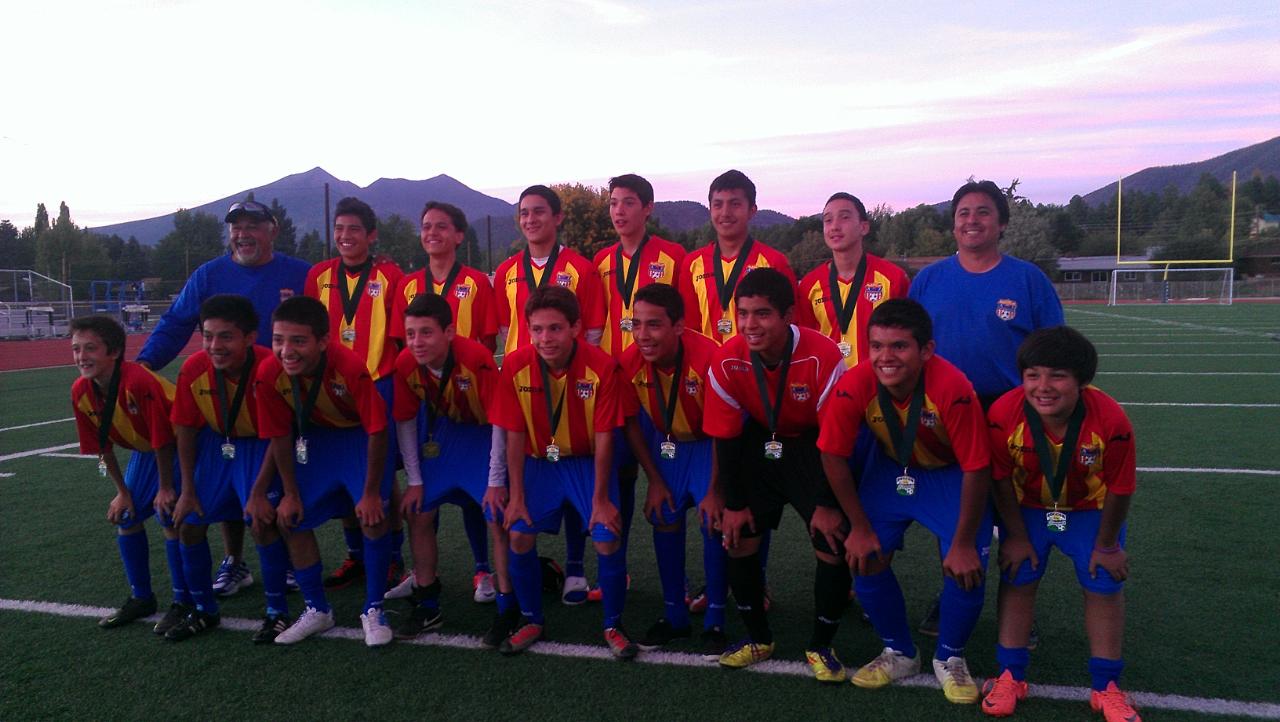 U16 Boys North
Congratulations!!! to all of our club competitive teams for their respective wins in their tournaments this weekend... As we begin our 2012-2013 Season...
U13 Boys Competitive Team South- Congratulations for your win this past Saturday (State Open Cup)
U12 Boys Competitive Team North- Congratulations on your 1st place (Soccer At The Summit-Flagstaff, AZ)
U16 Boys Competitive Team North- Congratulations on your 1st place (Soccer At The Summit-Flagstaff, AZ)
Thank you to all of our fans that showed us their support this past weekend!!!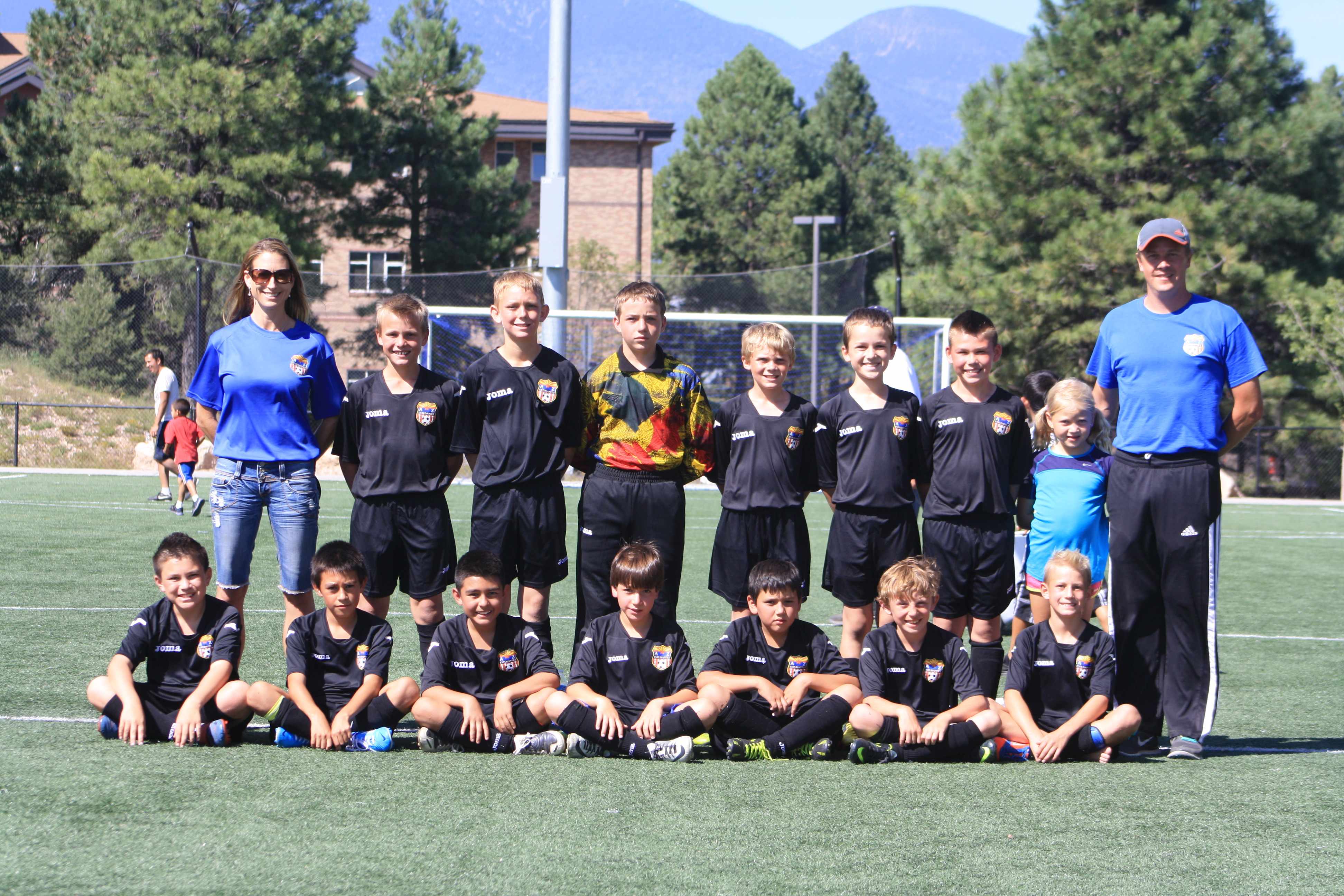 U12 Boys North
2012 Press Release State of Arizona Phx Monsoon presents new management and coaching staff...
The Phoenix Monsoon Semi-Professional Soccer Team from the NPSL. Proudly announces their new management and Coaching Staff.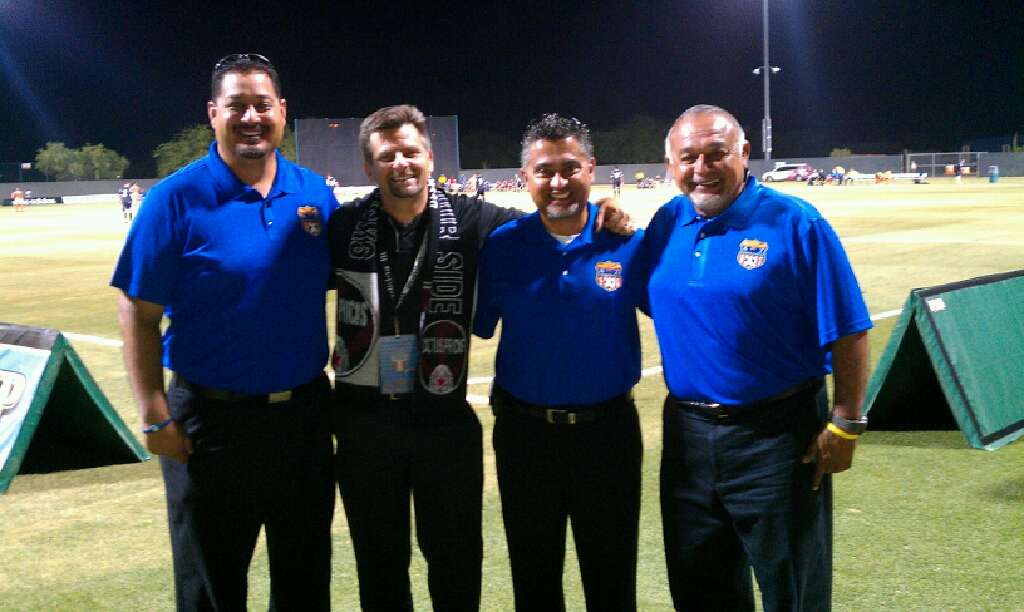 Coach Steve Magana, Chris Keeney, Club President Oscar Guardado and Manny Arias
Monday, September 3
2012 Phoenix Monsoon Squad
Phoenix Monsoon Semi-Pro Team ends post season in the beautiful City of Sedona, in front of hundreds of fans who made the team feel at home.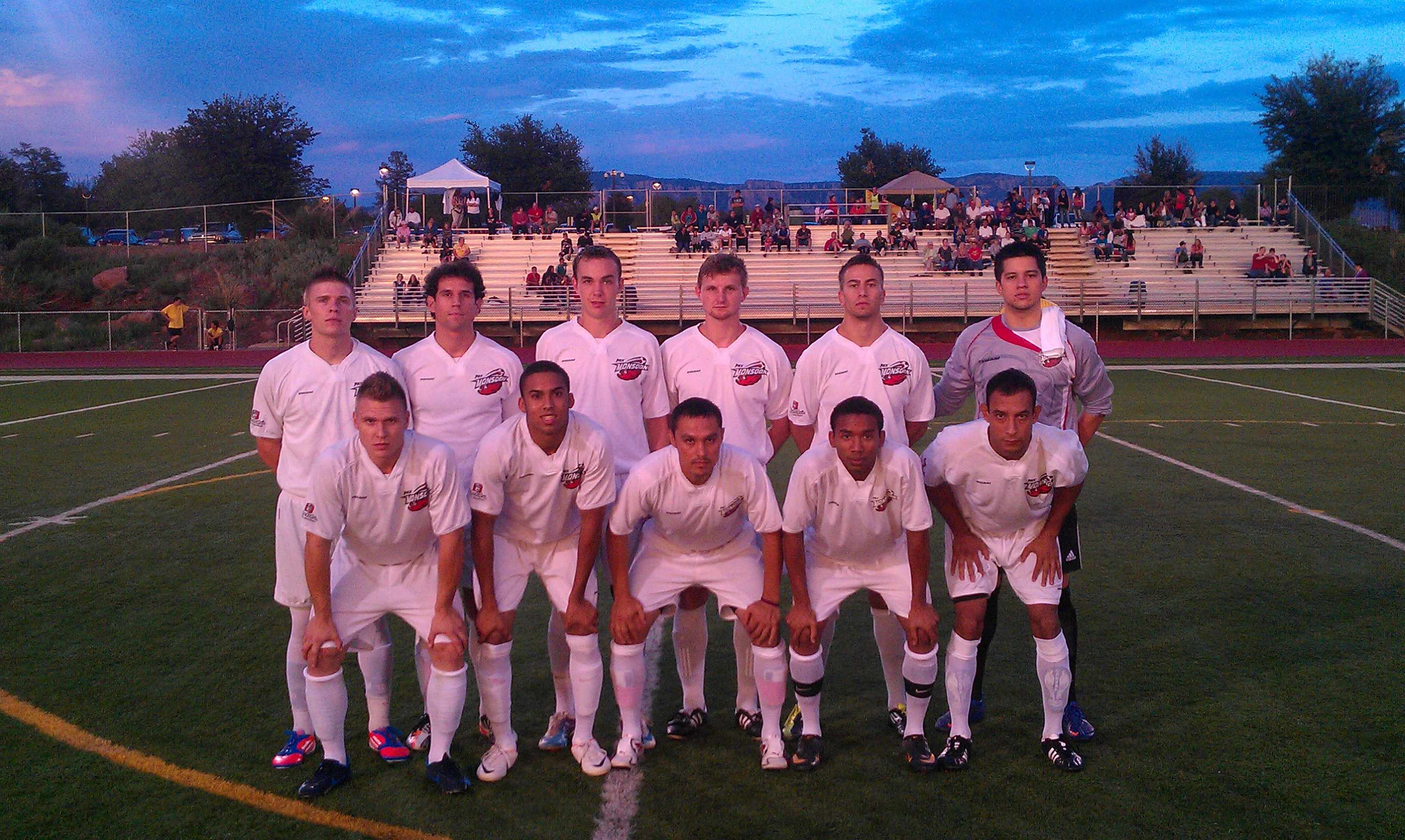 Phoenix Monsoon Squad During Sedona Game 2012
Wednesday, August 29
Phoenix Monsoon vs Real Salt Lake U18
Estudantez AZ Semi-Pro Level Soccer Team Phoenix Monsoon played a friendly game vs Real Salt Lake U18 Academy from MLS Major Legue Soccer During our post season.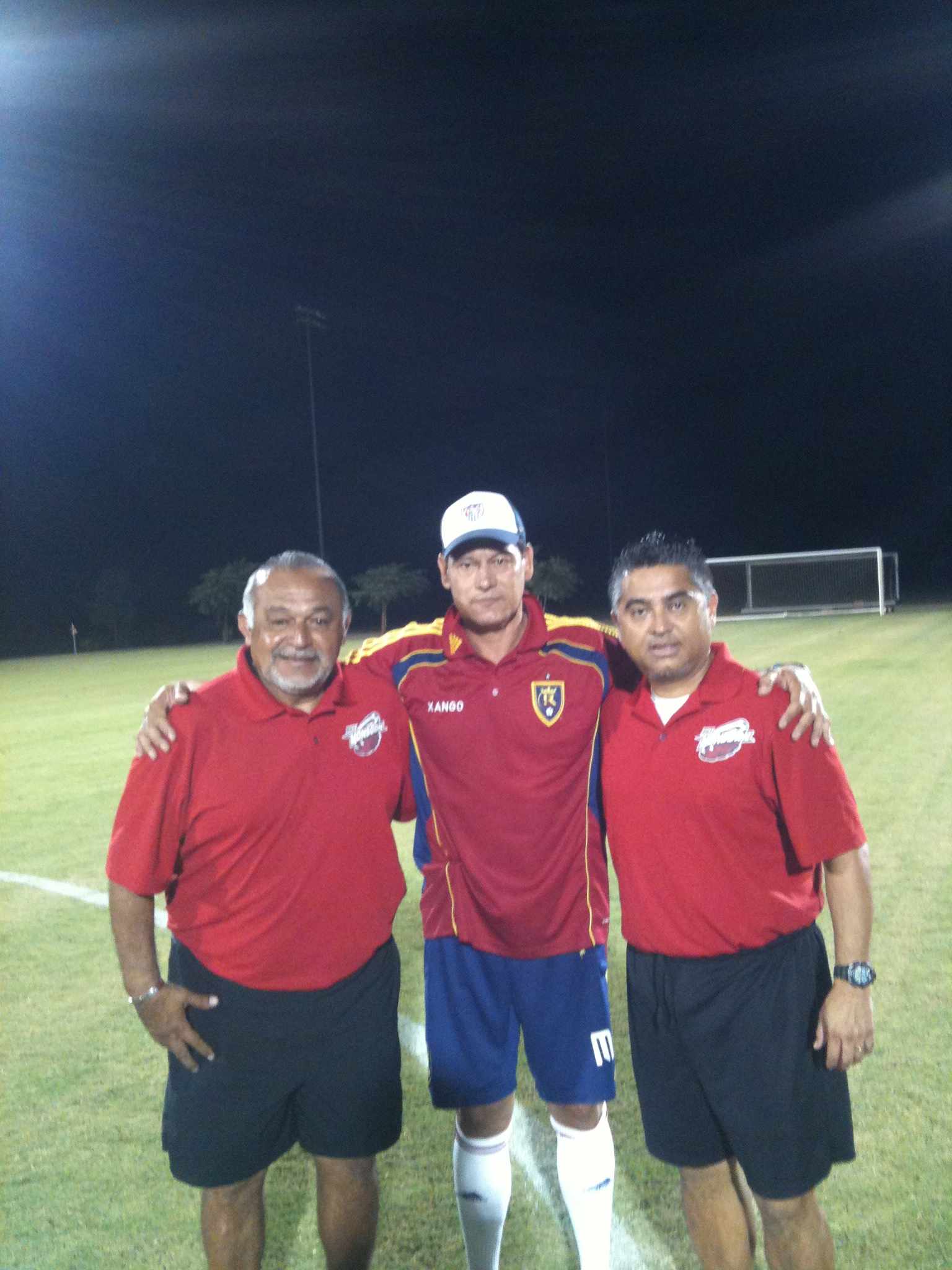 Profe Manny, Martin Vasquez Assist. Coach US National Team and Oscar Guardado
Estudantez AZ Soccer Club Brings Semi-Pro Soccer To San Tan Valley...
Estudantez AZ Soccer Club Has Join Forces With Semi-Pro Soccer Team Phoenix Monsoon. In effort to give our local club and high school kids an opportunity to show-case their talent at a higher level.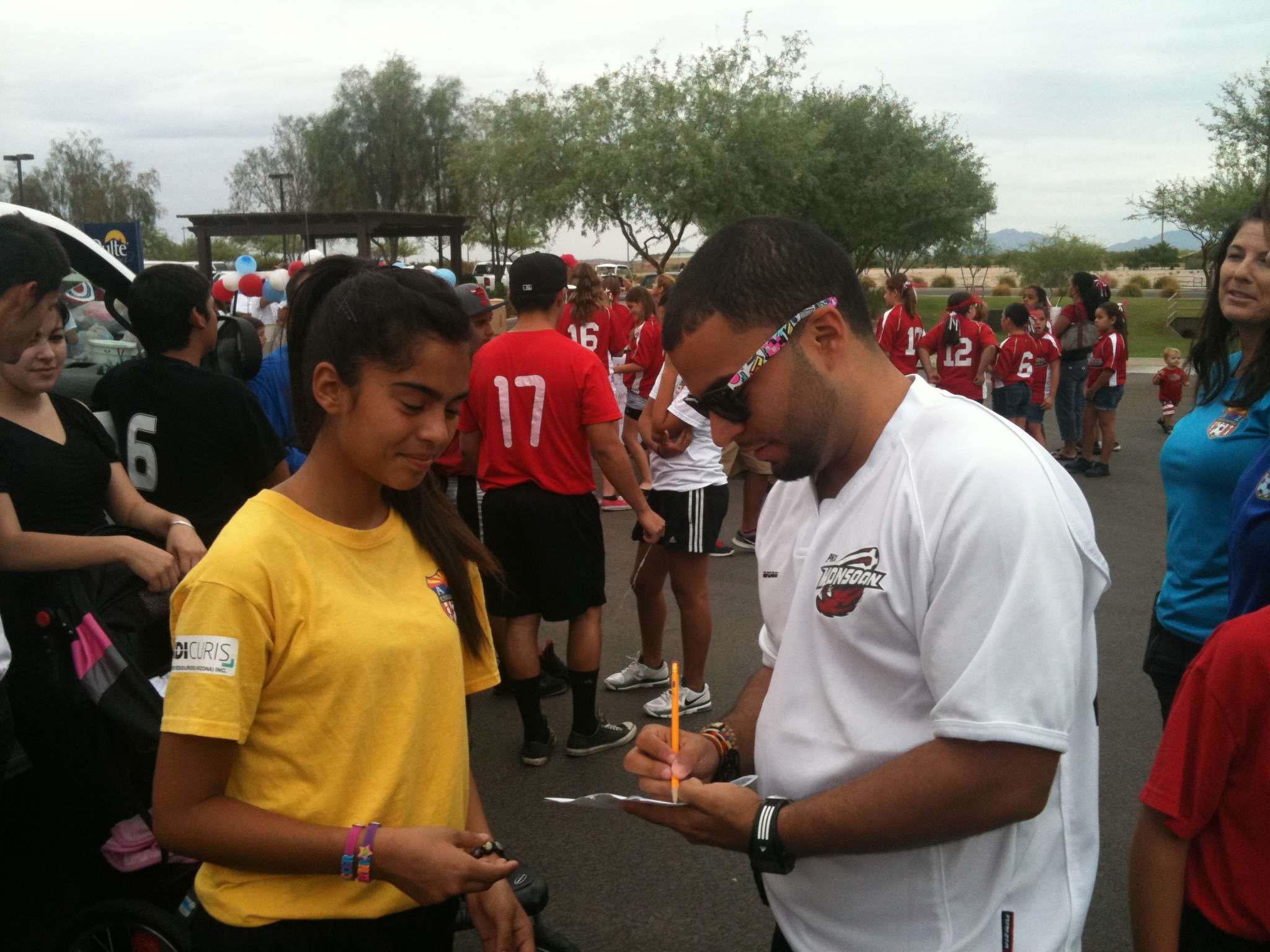 U13 Competitive Soccer Player Brookelynn Guardado with Wilman Vergara
San Tan Ostrich Festival Tournament
Congratulations to all of our competetive teams. Our U17 and U12 teams both took 1st place in their age divisions and our U10 team took 3rd in this years San Tan Ostrich Festival Soccer Tournament. Good job boys!!