Welcome to Erial Little League's Website
This site will provide information to players, parents, fans, and members of the Board of Directors. Feel free to explore the site by opening the menu folders on the left.
Like us on


***Attention: For the Most Up to Date Information Regarding Erial Little League, Please use the Facebook Link Above.***
This website is currently not active, if you would like to take over the day to day administration please contact Tony Bonanato.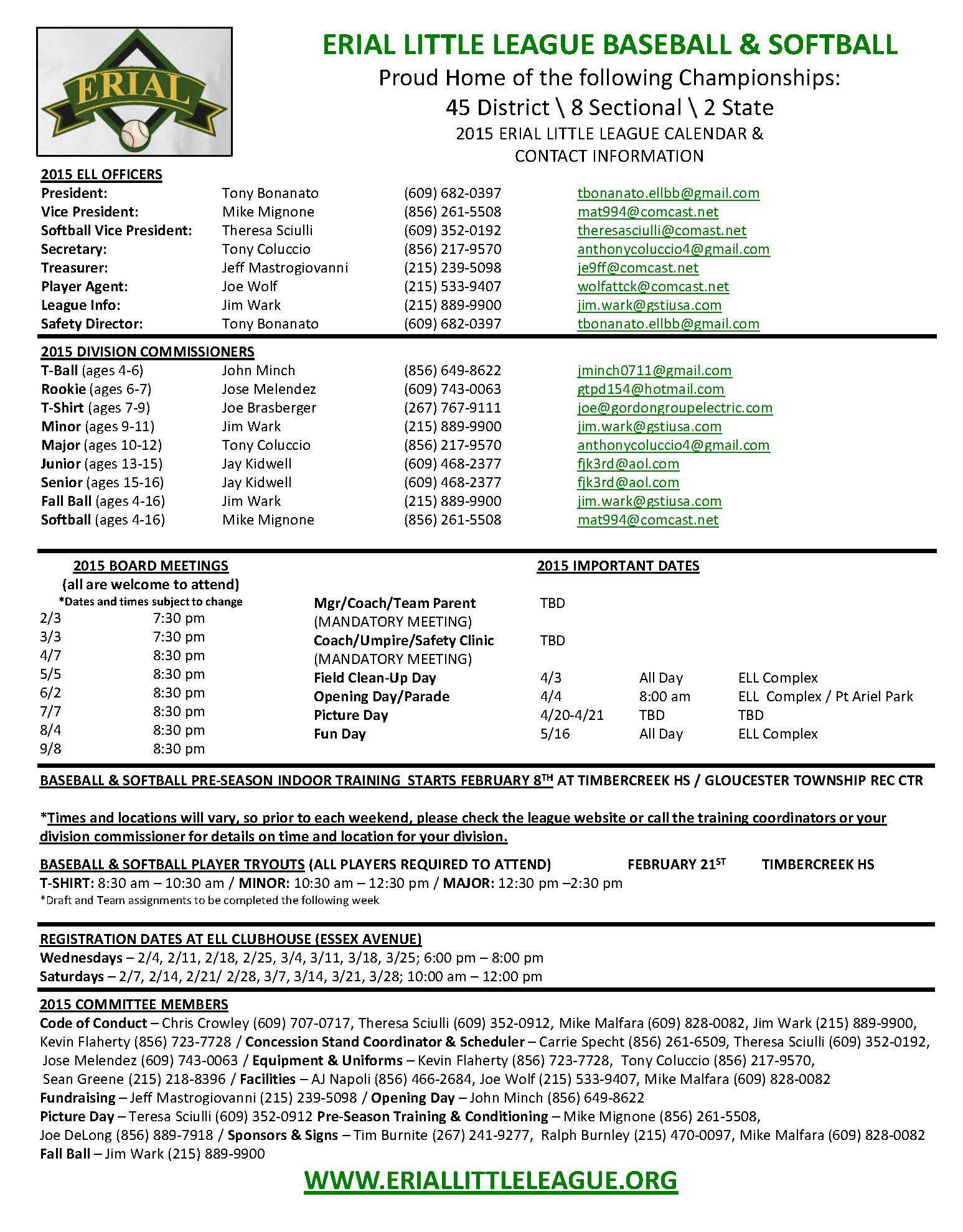 What a Summer!
Erial Little League had one long and crazy summer this year!
DOMINATION!
As defined by Webster's Dictionary:
1: Supremacy or preeminence over another
2: Exercise of mastery or ruling power
3: Exercise or preponderant, governing, or controlling influence
Well there is no other word that describes what Erial Little League has done in District 14 in 2014! What does Erial Little League have that Glendora, Brooklawn, Cramer Hill, Audubon, Fairview, Haddon Heights, Runnemede, Barrington, Magnolia, Stratford, Gloucester, Mt. Ephraim, Somerdale and Blackwood do not??? A District 14 baseball CHAMPIONSHIP! Tonight the District 14 Senior title was captured by Erial giving Erial Little League 4 out of 5 District 14 championships with only the 11 year old team left to make it a clean sweep! Tonight the 11's opened District play with a 9-2 win over Audubon so they are on their way! The 10's, 12's, Jr's and Sr's all have captured District 14 titles and move onto Sectional play this coming week.
No one single Little League organization has dominated District play like this in the 75 year history of District 14 -at least as far back as we can search..
Erial Little League is extremely proud of the boys and girls and how well they have represented our organization. From the players to the coaches to the parents and the countless volunteers we say
THANK YOU!
We could not be the Champions we are without all of your support!
If anyone has good action shots or banner photos of some of the championship games please email them to us. With three games being interrupted by rain many chances for photos were missed.


PLAY BALL!
Erial Little League starts off the 2014 season with a salute to all of the last season tournament teams and district champions and special shout out to last year's STATE champion the U11 boys team!

If you have some great photos of opening day and would like to share them; email them to ell_bod@eriallittleleague.org and we may post them on our website!!!

Not sure if you can play at ELL?...Check the map!

If you live in the blue section then you are considered within Erial Little League boundaries and are required to play for Erial Little League, if you choose to play Little League Inc. baseball this season. If you do not live within the blue section you will need a waiver from your local Little League organization to play at Erial Little League.
View Erial Little League Boundaries in a larger map

Erial Little League would like to welcome three new Board of Directors members for the 2014 season and beyond!
Joe DeLong
Chris Crowley
Shane Conaghy

SAFETY WARNING!
The Board of Directors would like to remind the parents and players of ELL of a few safety rules.
1. No Bikes, Scooters, Skateboards or Rollerblades are allowed to be used in the ELL parking lot.
2. The speed limit in the parking lot is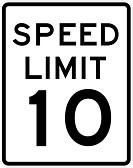 No exceptions!
3. The speed limit on all roads around the ELL complex is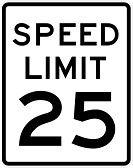 No exceptions!
4. Please be aware of your child or children at all times! If you have a saftey concern please contact any BOD member and it will be addressed right away or you can email the BOD at ell_bod@eriallittleleague.org !


The Erial Little League Board of Directors in accordance with Gloucester Township codes; has passed a policy to prohibit smoking anywhere near the fields, bleachers and snack stand. There will be designated smoking areas behind the snack stand. Please respect this policy for the health of our players, children, and spectators.


Any thoughts or suggestions? If you have any thoughts or suggestions that you feel may help the Erial Little League Board improve the league please Contact Us . Please include your name and the division(s) your child (children) played in this year.
PARKING AT ERIAL LITTLE LEAGUE
The Erial Little League Board of Directors and Officers, and the Gloucester Township Police want everyone to park only in designated parking areas on or around the ELL complex. If you are parking on Essex Road, Sterling Street or Belleview Avenue, please do not park on the "field" side of these streets as you will receive an illegal parking ticket from the police. There is plenty of parking at Erial Elementary School. Please use this parking lot. Please be courteous and do not park where you will block someones driveway or mail box. We would prefer that you DO NOT Park at all on LINE STREET (adjacent to T-ball and Minor Field) as this is a very narrow street. If you park in front of someones mail box or driveway, your car is subject to be towed at your expense.

The Gloucester Township Police have issued their one and only warning for this year. Parking is available at Erial Elementary School, as well as parking areas on the ELL complex. Parking on or around the ELL complex is at "your own risk" and ELL, the Board of Directors and Officers, Gloucester Township, Gloucester Township BOE and Public Works assume no responsibility for any damage resulting to your vehicle on or off of our complex.

Sincerely,
Erial Little League Board of Directors and Officers