epeaglespremier: Team News and Updates
Saturday, July 30
Eagles go undefeated in Muscatine!
The Eden Prairie Eagles went undefeated at the College Search Kickoff in Muscatine, Iowa posting a 2-0-1 record for the showcase. The Eagles defeated a team from Wisconsin and Iowa 6-2 and 2-1 respectively in their first and third games and tied a team from Wisconsion 1-1 in game two.
GO EAGLES

Coach Mohamed left, Coach Anwar right
Monday, February 28
Eagles win Ohio Eite Showcase
The EP Eagles U17 Girls Premier returned to the Twin Cities tonight after placing first in their bracket in the 2011 Ohio Elite Showcase tournament. The Eagles went 2-1 for the tournament with two shut-out victories.
Go Eagles!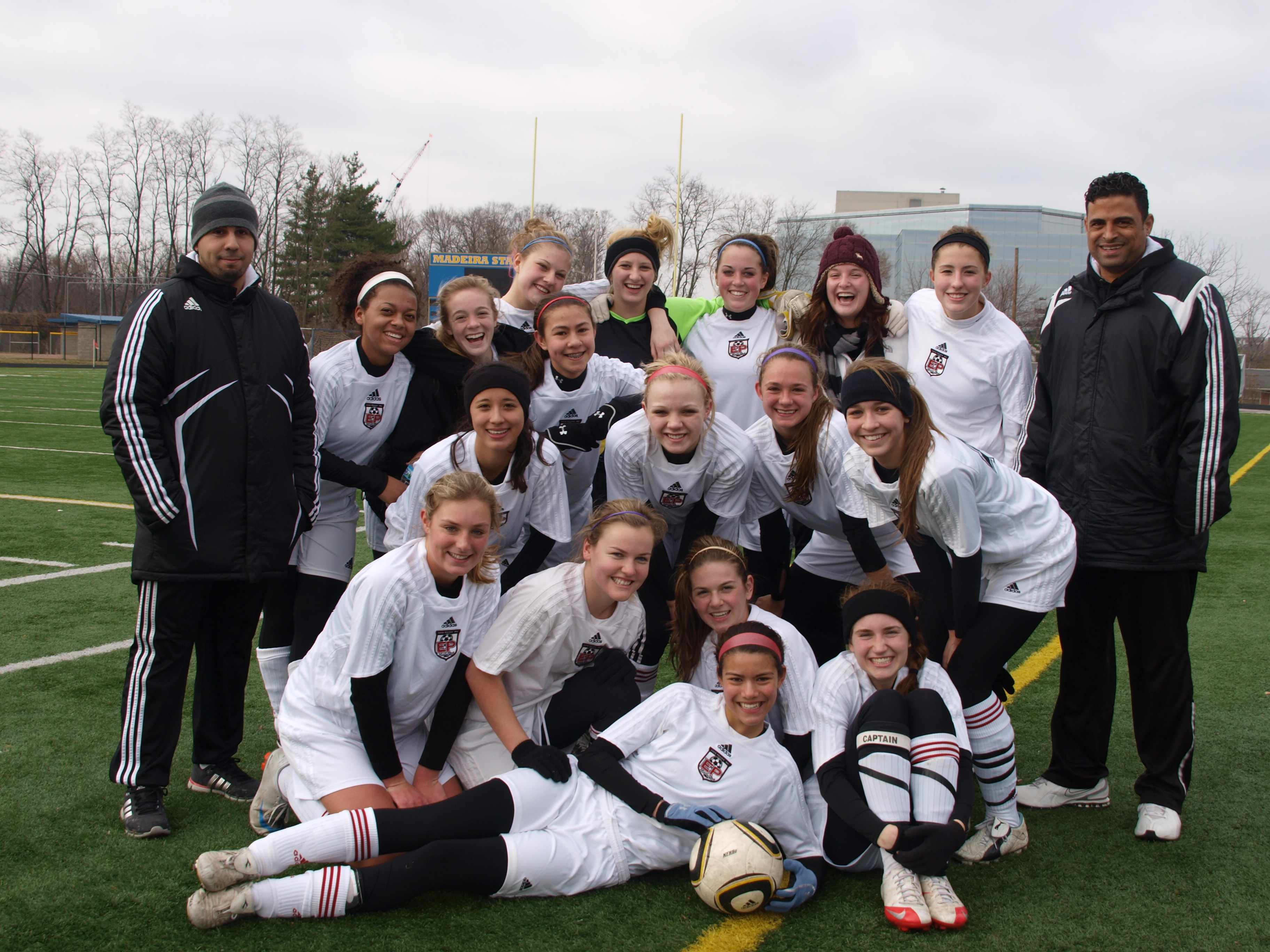 Ohio Elite Showcase 2011
Thursday, December 30
Eagles finish Orange Classic with another win!
The Eagles completed their first college showcase tournament of the season today with an impressive 2 to 1 win over the Damascus, MD SC Dragons.
The team finished the showcase in second place in their bracket with a record of 2-1-1. Go Eagles!!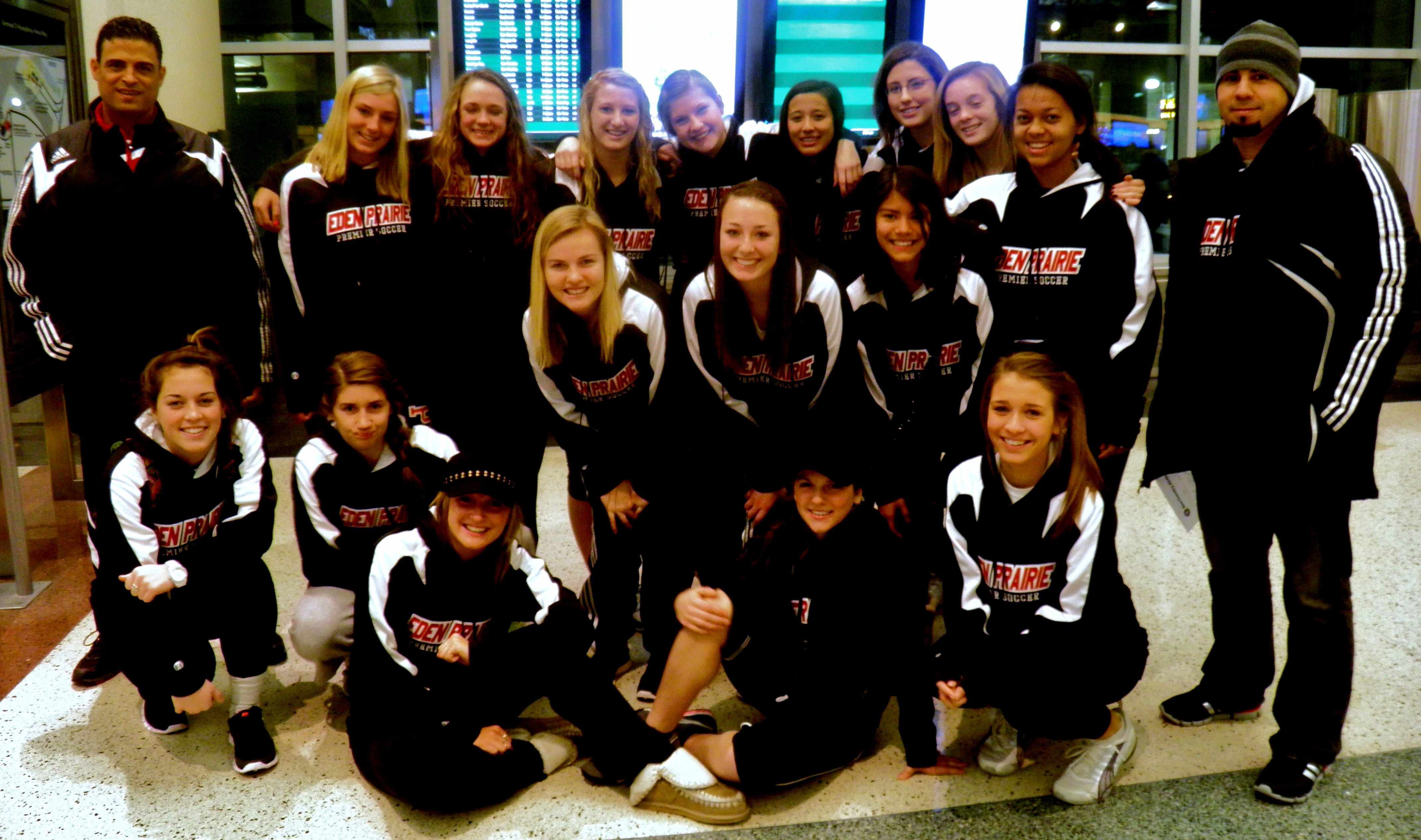 2011 Eagles enroute to the Orange Classic in Weston, FL
Friday, December 17
EP Eagles Premier to play in SSM-Adidas College Showcase
The Eden Prairie Eagles Premier Team was just accepted into the SSM-Adidas College Showcase to be held January 28-30, 2011 on the campus of Shattuck in Faribault, MN. This will give our players a chance to highlight their talent in front of a host of college coaches and scouts throughout the region.
Thursday, November 4
Congratulations to our State High School Soccer Champions
Class AA State Champions: Eden Prairie High School-
Coursey Edwards, Katie Koop, Becca Sparkman, Emmy Winegarden, Kendall Wilkins
Class A State Champions: Rogers High School-
Storm Keyte
That's six state champs on our club team roster! Congratulations all!!
Sunday, September 19
EP U17 Eagles Premier Team names seven new players for 2011 season
The Eden Prairie U17 Eagles Premier team finalized its 2011 roster this week with the additions of seven new players: They include:
Defense: Macie Babo, Storm Keyte, Heidi Hartmann
Midfield: Maddie Barr, Leah Chase, Emma Lubben
Forward: Alexis Gannon
These moves deepen the Eagles roster for 2011 at every position and will round out the team's 20 player roster. Go Eagles!!!
Tuesday, January 4
2010 Eden Prairie HS and Rogers HS girl's soccer teams ranked #1 & #23 respectively in USA!!
The final 2010 Girl's High School Soccer rankings from the National Soccer Coaches Association of America are out and Eden Prairie High School is ranked #1 in the nation. Rogers High School achieved a #23 ranking in the nation.
The 2011 U17 Eden Prairie Eagles Premier Club team has a total of six players on these respective teams. Way to go!! That is an inrcedible accomplishment.