Elmer Little League: Sponsors
Team Sponsors
Elmer LL
ABS Electric Contractors
298 Richwood Rd
PO Box 592
Elmer, New Jersey
08318


Joe Bill
Nick Salem
NJ Lic.#12356A
DE Lic. #T1-000 5206


abselectricinc5@aol.com
Phone: 856-358-1444
Fax: 856-358-6540
ACE Screen Printing
American Bounce
443 Almond Rd
Pittsgrove, New Jersey
08318


Moonwalks Moon Bounce Inflatable Slides Bounce House,
Outdoor Movies, Party Equipment Rental Service,

Phone: 856-696-3695
Bobbitt's Seamless Gutters
34 Main St
Woodstown, New Jersey
08098


Bobbitt's Seamless Gutters is a full service seamless gutter company, specializing in seamless rain gutters for residential and commercial use. We have many services available and accommodate all jobs no matter how big or small. We believe your gutter system should not only do its job effectively but also enhance your home or building's appearance.
Phone: 856-769-1707
C Harrell Trucking, Inc.
75 Garrison Rd
Elmer, New Jersey
08318


Harrell Trucking
Dump Pneumatic Service
Flat Bed & Common Contract Carrier
Phone: 358-2827
Fax: 856-358-2712
Centerton Orthodontics
681 Centerton Road
Pittsgrove, New Jersey
08318


Dr. Cohen and Staff are dedicated to addressing all of your
orthodontic needs. We are committed to staying current with the
latest technology and advances in orthodontics.
Phone: 856-358-6800
Century Savings Bank
121 North Main St
Elmer, New Jersey
08318


Locations:


Elmer - 358-2100


Vineland - 691-9600


Bridgeton - 451-3300


Mullica Hill - 478-6200


Gibbstown - 423-1616
Chemglass Life Sciences
3800 North Mill Rd
Vineland, New Jersey
08360


For over fifty years Chemglass, Inc. has manufactured the highest quality laboratory glassware and equipment for the scientific community. Chemglass is headquartered in Vineland NJ USA and is a secondary manufacturer of laboratory glassware.
sales@cglifesciences.com
Phone: 1-800-843-1794
D E Ironworks
1078 Delsae Dr
Clayton, New Jersey
08312



Phone: 856-442-0039
Dempsey Weiss Associates
418 Route 77
Elmer, New Jersey
08318


Committed to serving the needs of New Jersey and Southeastern
Pennsylvania Business Owners and Families
Phone: 856-358-3900
Fax: 856-358-3939
The New Dodge's Market
55 Chestnut Street
Elmer, New Jersey
08318


Culinary delights include baked breads, pies, pastries, an aromatic
coffee bar, a full-service meat & deli counter, ready-to-serve soups,
imported & home-made cheeses, fresh-roasted nuts, chocolates &
vintage candies, packaged goods & pantry essentials, seasonal
specialties and Fresh-cut flowers, arrangements for every occasion.
info@newdodgesmarket.com
Phone: 856-358-4571
Fax: 856-358-6733
E. L. Buff Plumbing
Ernest L. Buff
210 North Main St
Elmer, New Jersey
08318



Phone: 856-358-1820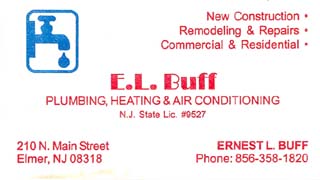 E.W. Bostwick, Inc.
Earle H. Sloan Insurance Agency
33 Second Street
Elmer, New Jersey
08318


Business Insurance - Financial Services - Personal Insurance
Our long tenured staff is prepared to provide you with no cost, no obligation review and comparison of all your insurance needs.
"We Don't Work For An Insurance Company; We Work For You"

Serving Salem, Gloucester and Cumberland Counties with the
Highest Standards Of Professional Service Since 1948

(800) 624-2848
Phone: 358-8161
Elmer Door Company
465 Rt 40
Elmer, New Jersey
08318


Phone Number: 856-358-8392

Products/ Srevices

Retractable Awnings, Storm Doors, Steel Rolling Doors, Spring & Cable
Repairs, Patio Enclosures, Overhead Doors & Automatic Door Openers,
Loading Dock Equipment, Garage Doors, Front Doors, Bilco Basement Doors.
elmerdoor@juno.com
Phone: 1-800-366-7752
Fax: 856-358-8703
Elmer Freemason's
Masonic Temple
Chestnut St. & Garrison Rd.
Elmer, New Jersey
08318


Elmer Freemason's - Lodge #160
Meets First & Third Monday


Phone: 358-8711

Elmer Grange No. 29
535 Daretown Rd
Elmer, New Jersey
08318


Elmer Grange No. 29
Meets: 2nd Wednesday of each month at 7:00PM.
Walter.Storicks@gmail.com
Phone: 358-8691

Elmer Rotary Club
21 South Main St
Elmer, New Jersey
08318


Meeting location is the United Methodist Church on Tuesday at 6:30pm
Phone: 358-8689

Elmer Twist
148 Chestnut St
Elmer, New Jersey
08318


Elmer Twist is a family owned and operated business, proudly serving Elmer with the most flavorful, delicious Ice Cream, Brownie Sundaes, Milkshakes, Rootbeer Floats, Gelati's and much more.

Hours Before Memorial Day
Monday - Saturday
2:00 to 9:00pm
Hours After Memorial Day - Labor Day
Monday - Saturday
1:00 to 10:00pm
Closed Sunday
comments@elmertwist.com
Phone: 856-358-4795

English Sewage Disposal Service
1082 Parsonage Road
Bridgeton, New Jersey
08302


You know it's important to maintain, but it's not something you want
to deal with until it acts up. Don't worry – we've got you covered.
Since 1972, English Sewage Disposal, Inc. has been providing
quick and courteous installation and repairs to customers in
South Jersey. When your septic tank needs attention,
call us 24/7 or online at http://www.englishsewage.com
Phone: 856-358-4771
Fax: 856-358-6376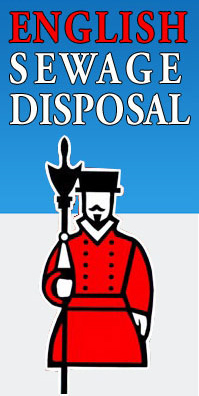 F & H Supply, Inc.
PO Box 379
1315 Route 77
Bridgeton, New Jersey
08302


This business specializes in Manufacturing & Industrial Supplies.
Phone: 856-451-7080
Fax: 856-451-7076
Farm-Rite
122 Old Cohansey Rd.
Bridgeton, New Jersey
08302


Farm-Rite Inc.
CASE IH Farm Equipment
Sales, Parts & Service

info@farm-rite.com
Phone: 451-1368
First National Bank of Elmer
10 South Main St
Elmer, New Jersey
08318


First National Bank of Elmer
The Bank of Friendly Service
Office Locations:
10 South Main St. Elmer
358-8141
806 Centerton Rd. Pittsgrove Twp.
358-8141
130 US Hwy. Rt40 Elmer
358-8141
Clayton-Aura Rd, Elk Twp.
863-0300

Fred Harz & Son
26 Chestnut Street
Elmer, New Jersey
08318


Fred Harz and Son is an independent tire store that has been owned by the same family for five generations. At Fred Harz and Son, we have the odd tire size to satisfy our customers' needs in southern and central New Jersey communities including Elmer, Vineland and Woodstown. We stock all kinds of tires manufactured by Bridgestone and Firestone, from agricultural to passenger tires and everything in between.

esharz@aol.com
Phone: 358-8128
Fax: 358-8506

Laury Heating
511 Plum St
Vineland, New Jersey
08362


For over 65 years, Laury Services, a family owned and operated local business, has been entrusted by South Jersey residents to meet your heating, cooling, plumbing, and energy needs. A fully licensed and insured company, our courteous and professional staff will provide you with quick and reliable service for your home and business comfort, all at a guaranteed price.
See us on facebook
office@lauryheating.com
Phone: 888-697-3067
Old Cedar Campground
274 Richwood Road
Monroeville, New Jersey
08343


For reservations only call: (800) 58-CEDAR.
OPEN:
April 1st to October 31st
Phone: 358-4881
Papa Luigi
110 north Main Street
Elmer, New Jersey
08318



Phone: 856-358-4700
Pennsville National Bank
170 South Broadway
Pennsville, New Jersey
08070


Pennsville Office
170 South Broadway, Pennsville
678-6006


Pittsgrove/Elmer Office
435 Chestnut St, Elmer
358-6006


Carney's Point Office
91 South Virginia Ave.
299-6006


Pedricktown Office
Westmill Rd & Railroad Ave.
299-6606
Pole Tavern Ruritan
Community Service organization
Kountry Kitchen Restaurant
572 Rt. 40; Elmer, NJ 08318
The Pole Tavern Ruritan Club meets at the Kountry Kitchen on the first Tuesday of every month beginning at 7PM.

Robert Johnson & Son Plumbing & Heating
107 4th Street
Elmer, New Jersey
08318


Robert H Johnson & Son LLC provides a full range of plumbing
services including Drainage Services, Sump Pump Services,
Water Heater Services for the South Jersey South Jersey area.
We have acquired the ability to quickly and accurately
diagnose any plumbing work that needs to be done.
That way, when you have a situation that requires
a professional plumber, you'll feel confident in calling on Bob and Mark for help.


rhjplumbing@hotmail.com
Phone: 358-3608
Fax: 856-358-6776
Schalick Mills, Inc.
100 South Front St
PO Box 876
Elmer, New Jersey
08318


Schalick Mills, Inc
True Value Hardware
Home & Garen Center
Feed & Supply Store
Phone: 358-2323

Signature Signs & Designs
76 Broad Street
Elmer, New Jersey
08318.


SIGNATURES SIGNS AND DESIGNS offers a full line of custom products to meet all of your commercial and residential needs. We offer a full range of products and services complete with in-house Logo Design, Vehicle Lettering, Signs, Banners,
Business Cards, T-Shirts and more.
signatures1@comcast.net
Phone: 856-358-6448
Skyline Electrical Contracting, Inc.
525 South West Boulevard, Suite 4
PO Box 310
Landisville, New Jersey
08326


Electrical Contractors and Other Wiring Installation Contractors
Phone: 856-521-0423
Fax: 856-405-6281
Stimpson's Tree Farm
245 Friendship Rd.
Monroeville, New Jersey
08343


Come walk our 80 ACRES and Choose
and Cut your very own Christmas
Tree!
Open 7 days a week 9-5
Phone: 856-358-2384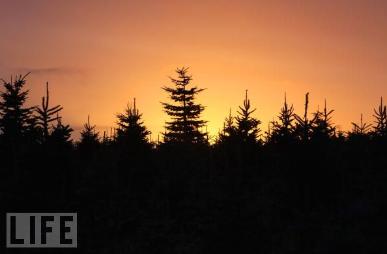 Woodruff Energy
PO Box 777
73 Water Street
Bridgeton, New Jersey
08302


At Woodruff Energy, we are dedicated to bringing you new ideas and energy efficiency, with the services and dependability exemplified since 1869.

Woodruff Energy is the region's leader in providing total in-home and commercial comfort technology.
bwoodruff@woodruffenergy.com
Phone: 455-1111
Fax: 455-4085
| | |
| --- | --- |
| | < |
Advertising Sign Sponsors
Archer Exteriors - Roofing * Siding * Windows
Bagley Dentistry
Barca Barber Shop
9 South Main St
Elmer, New Jersey
08318



Phone: 358-3556
C Harrell Trucking
Centerton Orthodontics
Century Savings Bank
Dempsey Weiss Insurance
E. W. Bostwick, Inc.
Eaise Design & Landscaping
Eaise Design and Landscaping, Inc. is a locally owned and operated landscaping company in Southern New Jersey. We have over 25 years of experience to help you plan, design and install the outdoor living space of your dreams. We are a reliable family owned company that stands behind our work and products. Eaise Design has grown steadily since our inception in 1989.
Phone: 856-428-7769
Earle H. Sloan's Insurance
Elmer Door Company
Elmer Hometown Health Mart Pharmacy
201 Front Street
Elmer, New Jersey
08318



Phone: 358-0777
Engliah Sewage Disposal
1082 Paesonage Road
Bridgeton, New Jersey
08302



Phone: 358-4771
Fax: 358-6376
Farmers Mutual
125 West Broadway
PO Box 263
Salem, New Jersey
08079


Farmers of Salem provides insurance coverage to homeowners and
businesses in the states of New Jersey and Maryland. Our staff
and independent insurance agents will work with you to find coverage that meets your specific needs. We pride ourselves on offering broad
coverage and fair and timely claims service
Phone: 800-498-0954
Fax: 856-935-7955
Fred Harz & Son
Gardner's Electric
Italiano Brothers Truck Repair
1689 Gallagher Drive
Vineland, New Jersey
08360



Phone: 691-8889
Laury Heating
Pennsville National Bank
Redoak Disposal Service

Phone: 358-0333
Fax: 358-2537
Signatures Signs & Designs
76 Broad Street
Elmer, New Jersey
08318


Vehicle Graphics

Customn Signs

Logo Design
Phone: 358-6448
Voros Plumbing
Woodruff Energy
top of page