: Coaching Staff
Ellis County Juniors Coaches 2014/2015
.
Justin Wilson - Head Coach 16 National Black
Ellis County Juniors VBC was founded in 1998 by Justin Wilson and he continues to serve as the Director and coach. He and his wife Denise have lived in Waxahachie all their lives. He got interested in the sport in the early 1980's and has played on several teams including a USA Volleyball Men's team in the late 1980's. He has had a passion for the sport ever since.

His coaching career began when he got the opportunity to coach the Varsity team at Cornerstone Christian School in 1995. He coached for four years from 1995 - 1998 and ended with a record of 115 - 15. In four seasons his Cornerstone teams went an undefeated 40 - 0 in District, went to the regional finals all four years and made two trips to the TAPPS State Championships Final Four.

His daughter Lindsey began playing club at age 12 for Texas Impact (TAV now). After 2 years of traveling back and forth to Arlington for practices twice a week he could see that there was a real need to start a team in the Ellis County area to make it more convenient and more affordable for parents and their kids. He coached his first club team in 1996 made up of kids from Waxahachie, Cleburne, Cedar Hill, and Duncanville. Club volleyball was new to the area so they started very small with just that one team and they played under another club. His assistant coach was Paul Nelson who is a USA CAP Level I coach and has coached with the club since it's inception. After 2 years he began to get calls from more and more parents who had kids that wanted to play so in 1998 he decided to start Ellis County Juniors.

Justin is Impact Certified, a USA CAP Level II coach, and is certified in the VCAP (Volleyball Conditioning Program). His USA CAP Level I instructor was John Dunning who is the Head Coach at Stanford University with multiple National Championships and he had several Division I coaches as instructors for the USA CAP Level II accreditation. He continues to read and study the intricacies of the game and he recognizes that junior volleyball is a fast changing sport and the level of play just gets better and better each year.
Hansford "Hank" Moore - Head Coach 17 National Black
Married: to Lori Moore (28 years), Two sons: Nick age 20, Lucas age 18
B.S. from Evangel University, Springfield Mo.
M.S. from Texas A&M University- Commerce
Administrator of Cornerstone Christian School 1988-1998 / Associate Professor at SAGU 1998-present
Head Volleyball Coach at SAGU 2000- present( SAGU All Time Career Leader in Wins with 135 wins.)
NBCAA National Championship 2000, 2001, 2003
NCCAA - Central Regional Champions 2005-2009 / NCCAA -Central Region Coach of the year 2005-2007
NCCAA National Tournament 2005-2011 / RRAC - Conference Coach of the year 2006
Coached 5 NCCAA All-Americans(Kelani Daniels, Rachel Brown, Brittani Toole, Krystal Cisneros and Taylor Calverley)
Coached for ECJ 2005- Present
Hank has served in Full Time Ministry for 28 years. Hank has been a huge part of what we do at ECJ for the past 8 years. He is the spiritual leader of our club and writes our team devotionals every week for our coaches to share with their teams. He is a great volleyball coach but even a better life coach for your kids. We are honored to have him continue to be a part of our program. After several years at the 17U and 18U age level Hank will be coaching our 17 National Black team this season.
.
Lindsey Wilson Laird - Head Coach 15 National Black
Lindsey was born and raised in Waxahachie where she played volleyball at Cornerstone Christian for 4 years and Waxahachie High School for 2 years. She played club volleyball since the age of 12. Her first two years were for Texas Impact (now TAV) and she played her last 4 years for Ellis County Juniors VBC. She received a full scholarship to Ouachita Baptist University where she was the starting setter for all 4 years. She graduated with a teaching degree in Health and Physical Education. After graduating, she enrolled at Henderson State University to get her master's degree in Sport's Administration and was the Assistant Volleyball coach for Henderson State under Rhonda Thigpen where one of her main duties was recruiting.
Lindsey is Impact Certified and a USA CAP Level II coach. She has coached club for Texarkana Juniors while in college and Ellis County Juniors for the past 6 seasons. She also has worked camps for several years while playing in college and after finishing school. She currently resides in Waxahachie with her husband, Justin.
Lindsey was very involved in coordinating and coaching in our first ECJ Beach season in 2009 and has run it the last 3 seasons. She was also in charge of our first ECJ Boot Camp conditioning program in 2009. She coached our 17 & under Black team in 2006-2007, coached our 12 Royal team in 2007-2008 and was the head coach 13U National team in 2008-2009. In 2010 she took our 14 National team to a top 15 ranking in the region and repeated that in 2011 as a 15U team. Her team won the White division with a 10-3 record at AAU Nationals. Lindsey moved up to coach our top 16U team in 2012 and in 2012 moved back to 13U with a whole new group and last year moved up to our top 14U. She will be the head coach of our 15 National Black team this season.
.
Paul Nelson - Assistant Coach 16 National Black
Paul has lived in Ellis County his entire life. He now resides in Ovilla with his wife Melinda. He is employed (25+ years) with MidTexas International Center ,Inc., an automobile accessory and distribution company that handles Mazda, Kia, GM and Lexus automobiles. MidTexas is locatedin Midlothian.
.
Paul began playing volleyball in the early 1980's in a Waxahachie church league. He immediately fell in love with the sport and has played on several teams including a USA Volleyball Men's team in the late 1980's.
.
His club coaching career began in the mid 1990's as an assistant to ECJ's current director Justin Wilson for Club Med Volleyball. Paul also was Justin's varsity assistant at Cornerstone Christian School from 1995 - 1998 and they compiled a 115-15 record over the four seasons. Paul is Impact Certified and a USA CAP Level I coach. His CAP Level I instructor was John Dunning, who is currently the head coach for Stanford University.
.
Paul has coached at every level from 12 & under through 18 & under and in 2007-2008 was an assistant for Ellis County Junior's first ever 12 & under team. In 2008-2009 Paul was assistant coach of our 15 National team and he assisted with our 16 National team in 2010 and 2011. This past club season Paul was the assistant on our 13 National Black team and this year he will be back assisting Coach Wilson on our top 15U team. Paul has14 years of coaching experience. He is great with the kids and really enjoys coaching. We are really blessed to have a strong Christian coach like Paul committed to our program and to your kids.
.
Rob Beason - Head Coach 18 National Black
Rob resides in Midlothian, TX with his wife GayLynn and their 5 children. He has lived in the metroplex area his entire life and has spent the last 25+ years playing in various indoor & sand volleyball leagues and tournaments. Rob graduated with a Bachelor's Degree from Dallas Baptist University.
.
Rob is Impact Certified and he is USAV CAP I certified coach as well. He has coached volleyball for ECJ for the past 5 years at almost every age group. He was an assistant in 2010 for our top 13U team that qualified for Jr Nationals in Reno that finished 13th in the Nation. He has since been an assistant at 14U, 15U, and 16U and has been the Head Coach of our 14 National Blue team and last year Head coach of our 16 N
ational Blue team. Rob was instrumantal in coordinating and coaching our first season of ECJ Beach. He has run our 11U-13U Developmental Beach League for the past 4 years and has coached several older teams that qualified for Nationals in Beach. Rob is going to move up and be an assistant coach for our 17 National Black team this season.
.
Rob was an assistant coach for the Tapps State Champion Grace Prep last year and is back there again this year trying for a repeat. Rob is 100% dedicated to the kids in our program and is an integral part of our staff.
.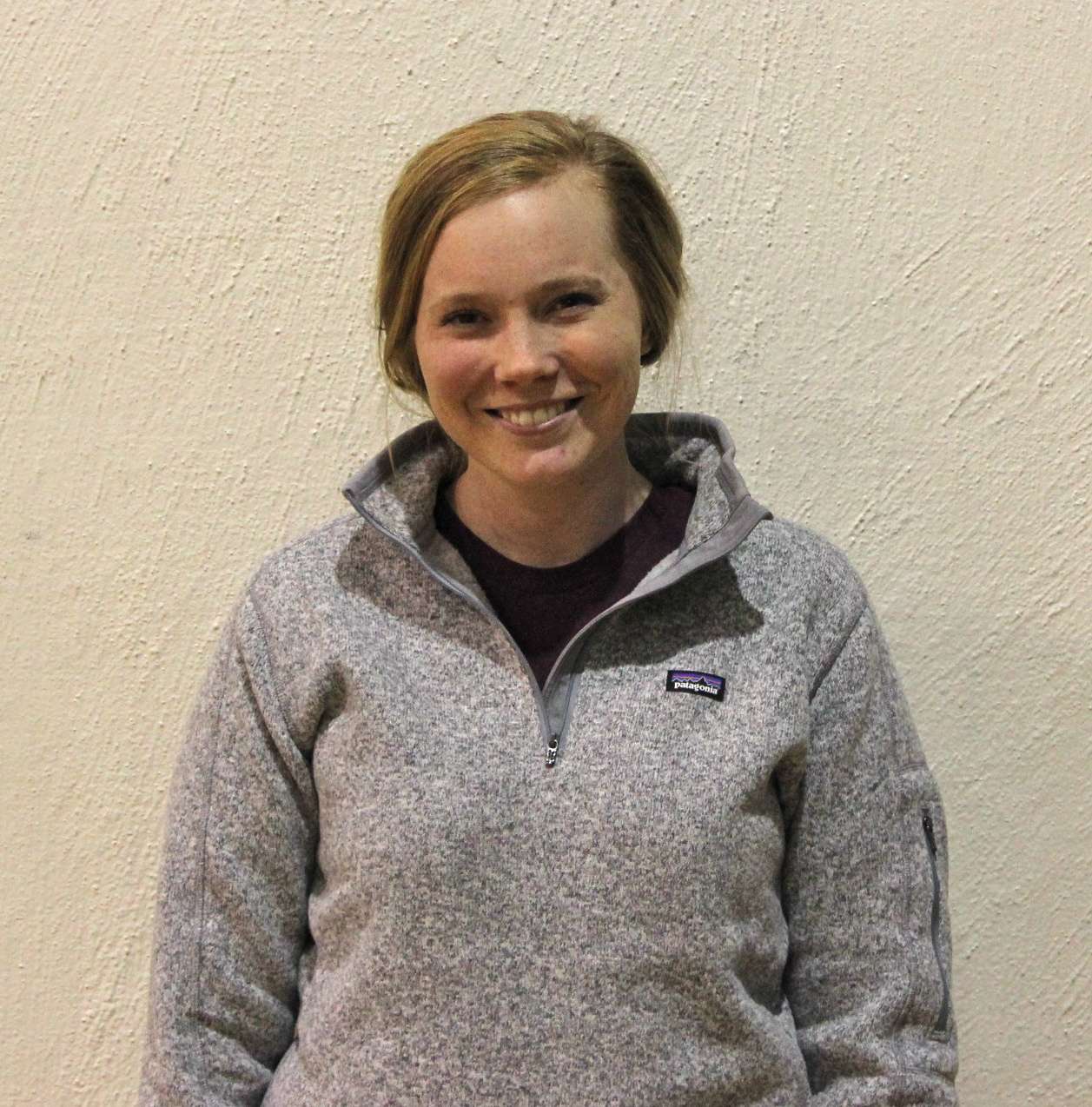 Taylor Calverley - Head Coach 13 National Black
We are very excited to have Taylor back coaching for us this season after a year off. Taylor is currently the assistant coach at SAGU under Coach Hank Moore. Taylor was a 4 year starter as a setter for SAGU and was selected All Conference all 4 years. She also made the All Region Team her sophomore, junior and senior years and she was an Acedemic All American her junior and senior year. Taylor has been a head coach for us before and did a great job. We are very blessed to have her back coaching our 13 National Black team for this season.
Emily Praslicka Morehead - Head Coach 14 National Black
2013 - Head Coach 14 National Blue, 2012 - Head Coach 13 National Black, Prior Experience at ECJ as an assistant coach for Justin WIlson
.
Rachel Hyatt - Assistant 14 National Black
2013 - Assistant Coach 14 National Blue, prior experience as an assistant coach for Justin Wilson
.
Kyle Nielsen - Head Coach 13 National Blue
Last year was Kyle's second year at ECJ and he did a great job as the Assistant Coach of our 15 National Blue team. We're very glad to have Kyle back with us this season. Kyle's wife Kara is one of the Junior High Coaches at Waxahachie Howard and has coached club several years at ECJ. Kyle will be the Head Coach of our 13 National Blue team thia season.
.
Tony Hernandez - Head Coach 14 National Blue
This will be Tony's 5th season coaching for us at ECJ. Tony was Head Coach at Avalon High School for several years before moving into administration and has coached club at several different age levels including 14U as a head coach, and he has also coached at 15U two seasons ago. Last year Tony was one of our Co-Head Coaches on our 14 National Blue team teaming up with Coach Ashley Montalvo. Tony has always done a great job for ECJ and the kids and we are very fortunate to have him back coaching this season.
.
Ashley Montalvo - Head Coach 15 National Blue
Last season was Ashley's second club season with ECJ as the Co-Head Coach of our 14 National Blue team. She did a really great job. Ashley is the Head coach at Avalon High School and we are very glad that she will be back coaching club this season as well. Ashley is a real asset to our program and we're so glad to have her back for a 3rd season.
.
Caitlin Paschal - TBD
Caitlin played setter at Midlothian High School and played club volleyball at ECJ since she was 13. She is currently a setter and right side at SAGU. Caitlin was an assistant coach on our 14 Elite team last year. We are glad to have her back coaching again this season as an assistant coach.
.
Emmalee Smith - TBD
Emmalee played setter and libero at Red Oak High School and played 4 years with us at ECJ on our top teams. She currently is a sophomore libero at SAGU. In 2012/2013 she was an assistant coach on our 18 National team with Hank Moore and was Head Coach of our top 12U team in 2013/2014. We are blessed to have Emmalee coaching again with us this season as an assistant coach on one of our teams
.
Faith Hardin - TBD
Scott Wells - Assistant Coach 17 National Black
This will be Scott's 3rd year to coach with us at ECJ. He has assisted with our top 15U, 16U and now this season will move up to assist on our top 17U team. Scott has 2 daughters that have been in our program for several years and we are fortunate to have their famliy as a part of ECJ and have Scott as one of our assistant coaches.
Courtney Tobolka - TBD